You can choose whether you make a call to groups available on the iPad or not on the Acall Reception. This is useful when you have a department such as a headquarters where there are no workers belonging to it.
The following are the steps for setting up a call to groups.
Selecting the target group
Click [Organization] > [Groups] > [Edit] (pencil mark) on the side menu of the Portal to open the edit screen.

Turning off a call
Turn off the [call] below and click [UPDATE].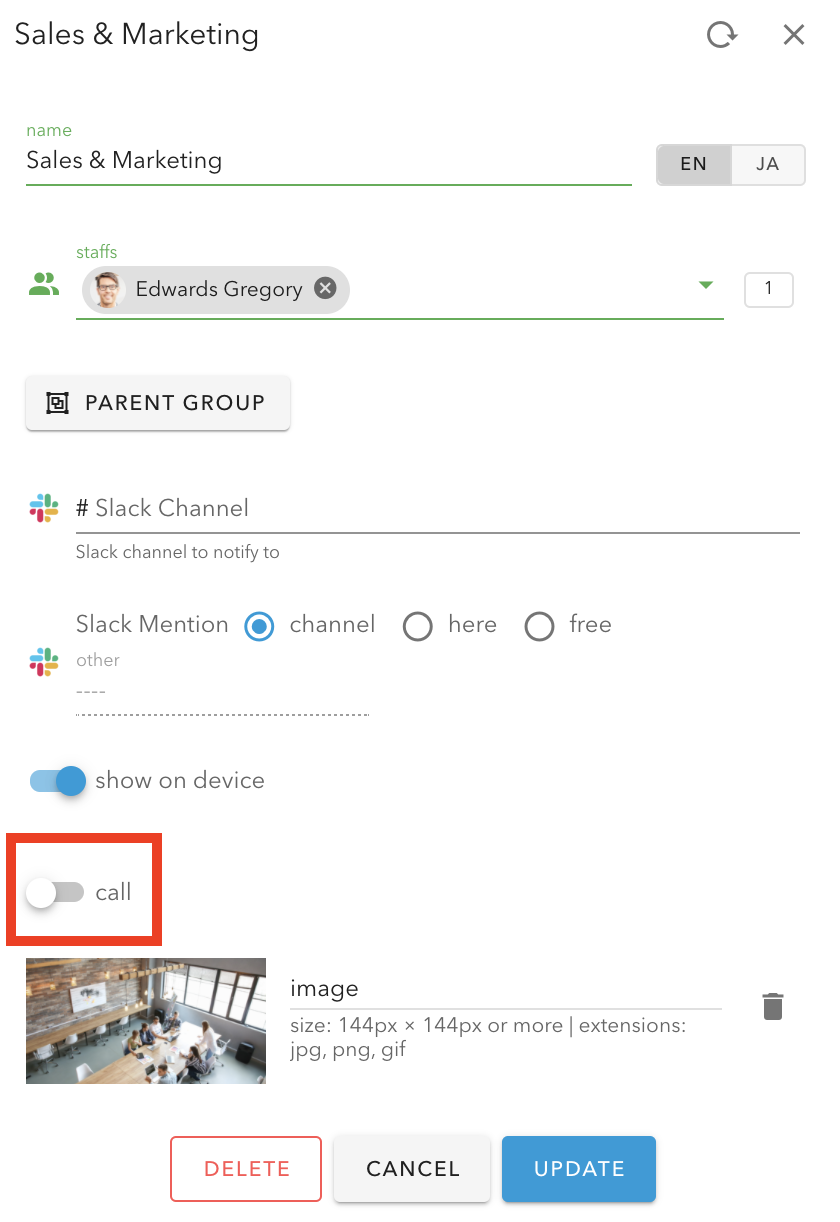 Confirming that a call is not available
Finally, confirm that a call to the group that you set is not available. A mute icon will be displayed.

You also will not be able to call the group on the Acall Reception.