Japanese and English are available for both devices and administrator screen on Acall Reception. Depending on the language setting, English menu can be displayed and you can respond in English on Acall Reception.
Turn ON the English display function
Click [Settings] > [Company setting] on the side menu of the Portal and enable [Multiple languages] in [Additional functions] section, and [SAVE] the setting.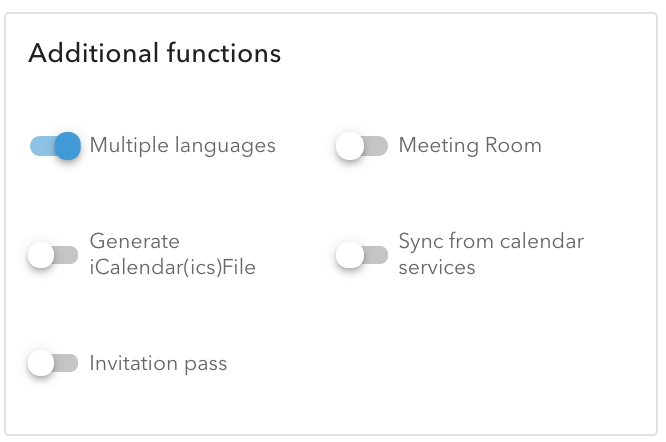 Select a device
Click [App settings] > [Acall Reception] on the side menu of Acall Portal, and click [Edit] icon (pencil mark) on the device that you want to edit for opening the edit screen.
Language settings for the device
There are two language options, Japanese and English.
If you check [English] in the "language", you will be able to register English button labels in the menu settings.
"Main language" is the default language setting.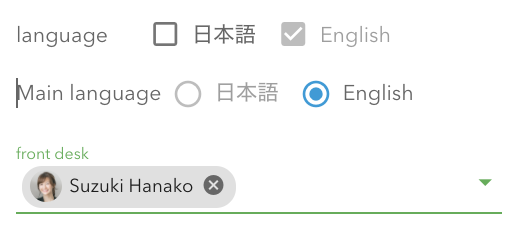 Edit menu settings
If you want to use both Japanese and English, select the Japanese/English tab and edit the menu settings in each language.
When you complete your editing, click [UPDATE] at the end.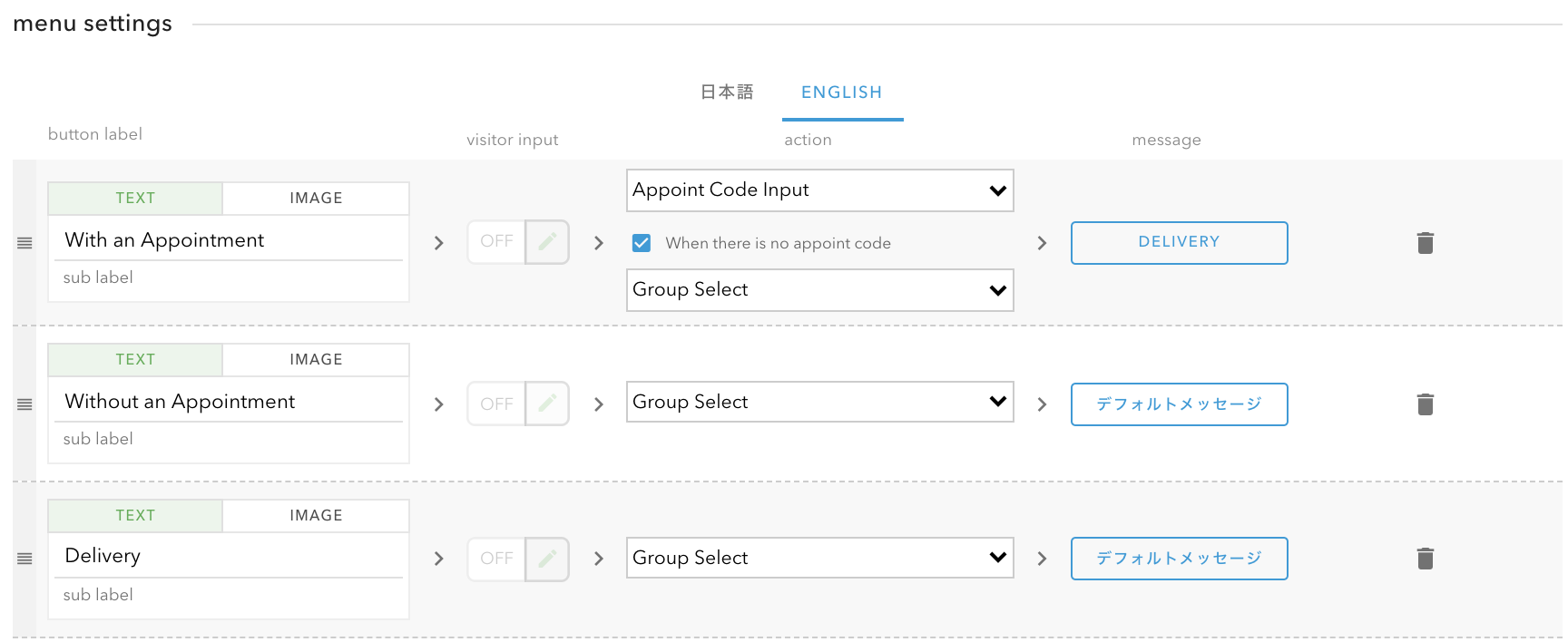 Confirm that the menu settings
Launch Acall Reception app on your iPad.
In the upper right corner of the screensaver screen, you will see a button to switch the language.(English if the main language setting is Japanese, Japanese if the main language setting is English)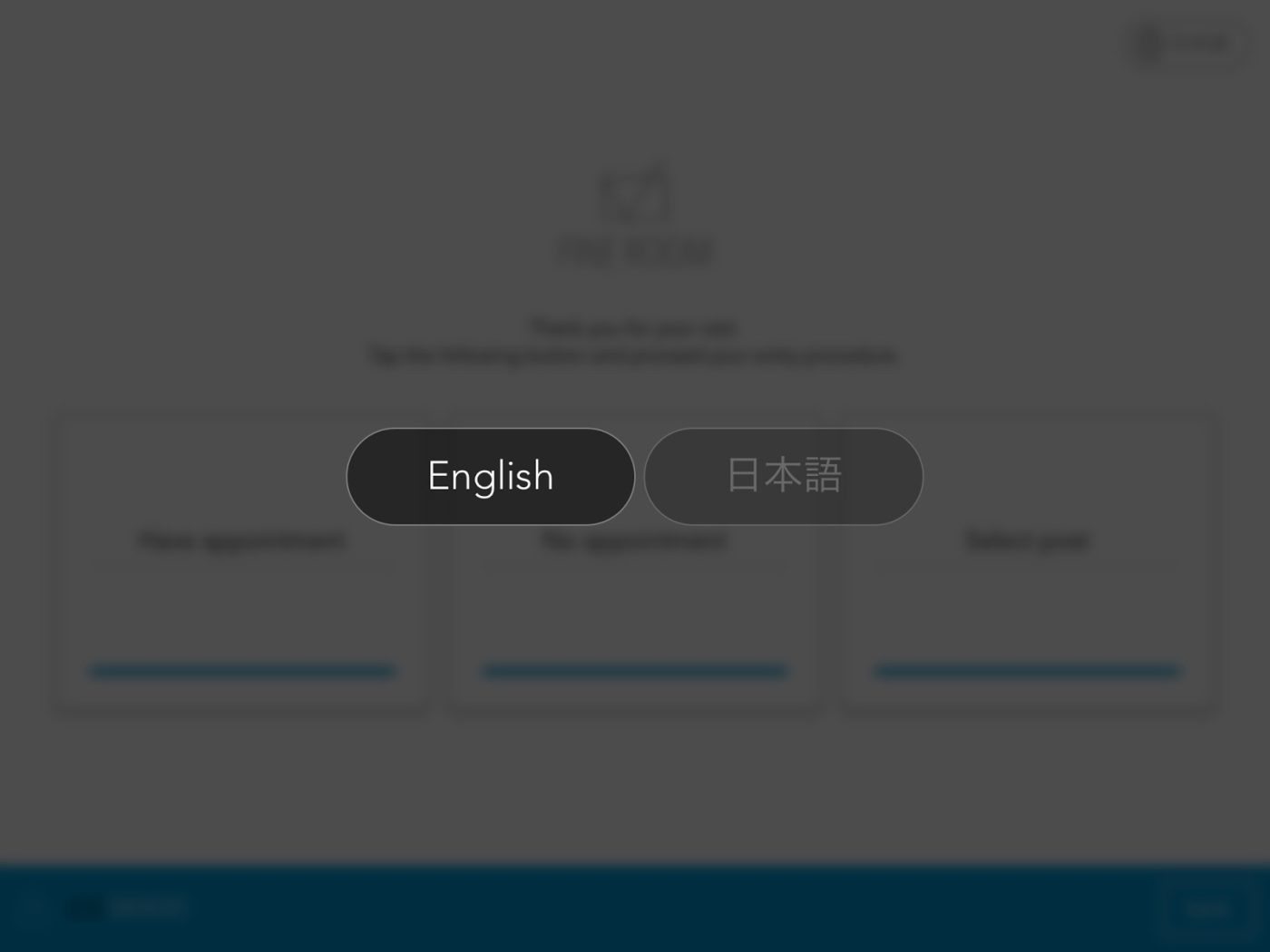 Click English or Japanese.
Finally, please make sure that the menu settings are the ones you specified for both Japanese and English.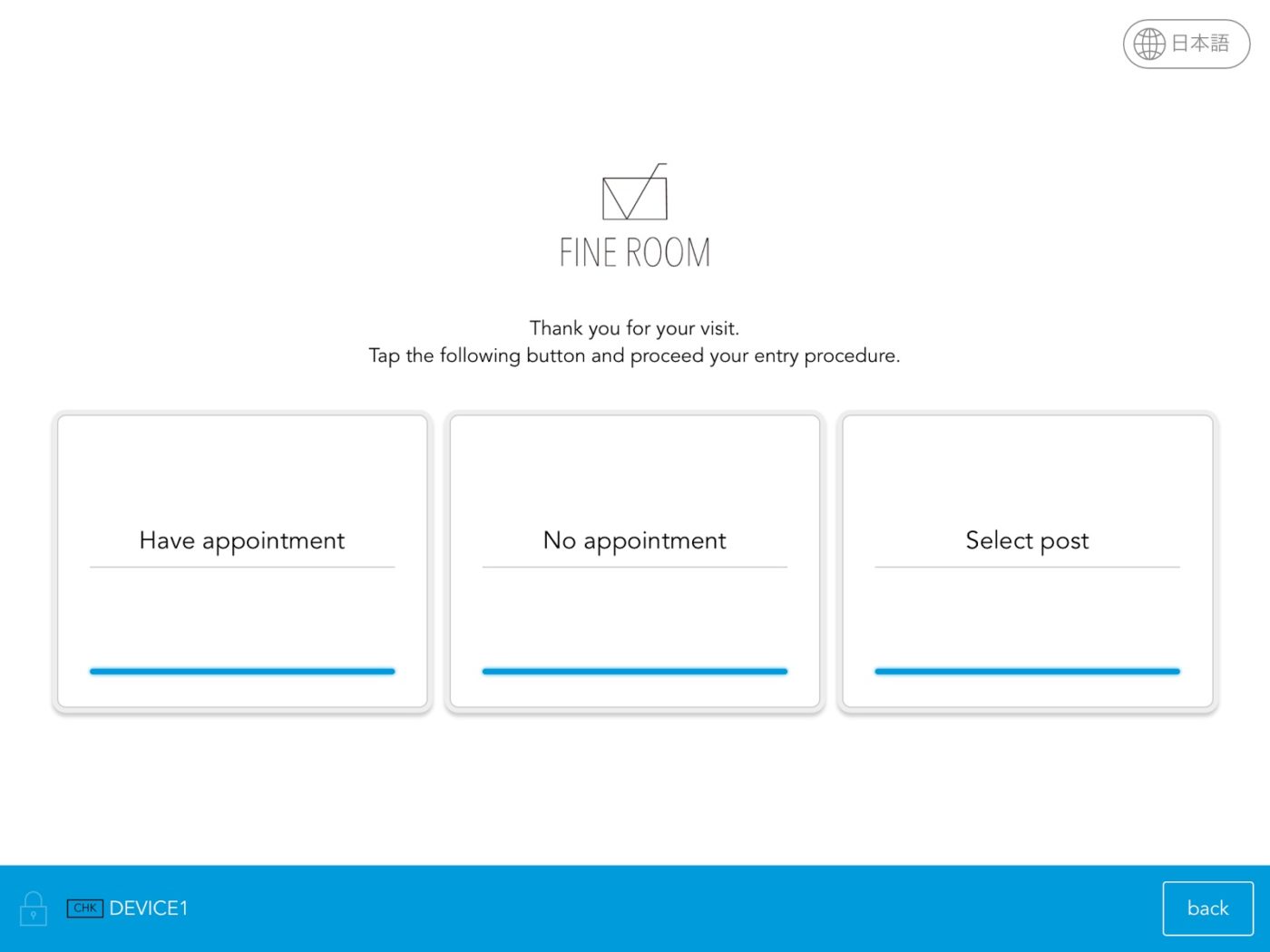 NOTE


・The message display function and the visitor input function can be edited and set in each languages as well.