By connecting to the cloud extension phone through ACALL and AGEphone, you can contact your customers through the cloud extension phone when they visit your office.
To link the two, you need to prepare AGEphone and cloud extension phone. The following is the setup procedure for connecting the cloud extension phone devices.


NOTE
- The following are the steps to set up a cloud extension phone. Please contact us if you would like to use the cloud extension link.
- ACALL currently supports "BIZTEL", "SmartCloud®Phone", "Dialpad", and "VoiceConnect".
- The use of AGEphone is free of charge.


- If you are using cloud extension, you will not receive notifications of visits to ACALL mobile smartphone application.
Install the cloud extension phone application
Please install the AGEphone Cloud app
https://itunes.apple.com/jp/app/agephone-cloud/id1317704470?mt=8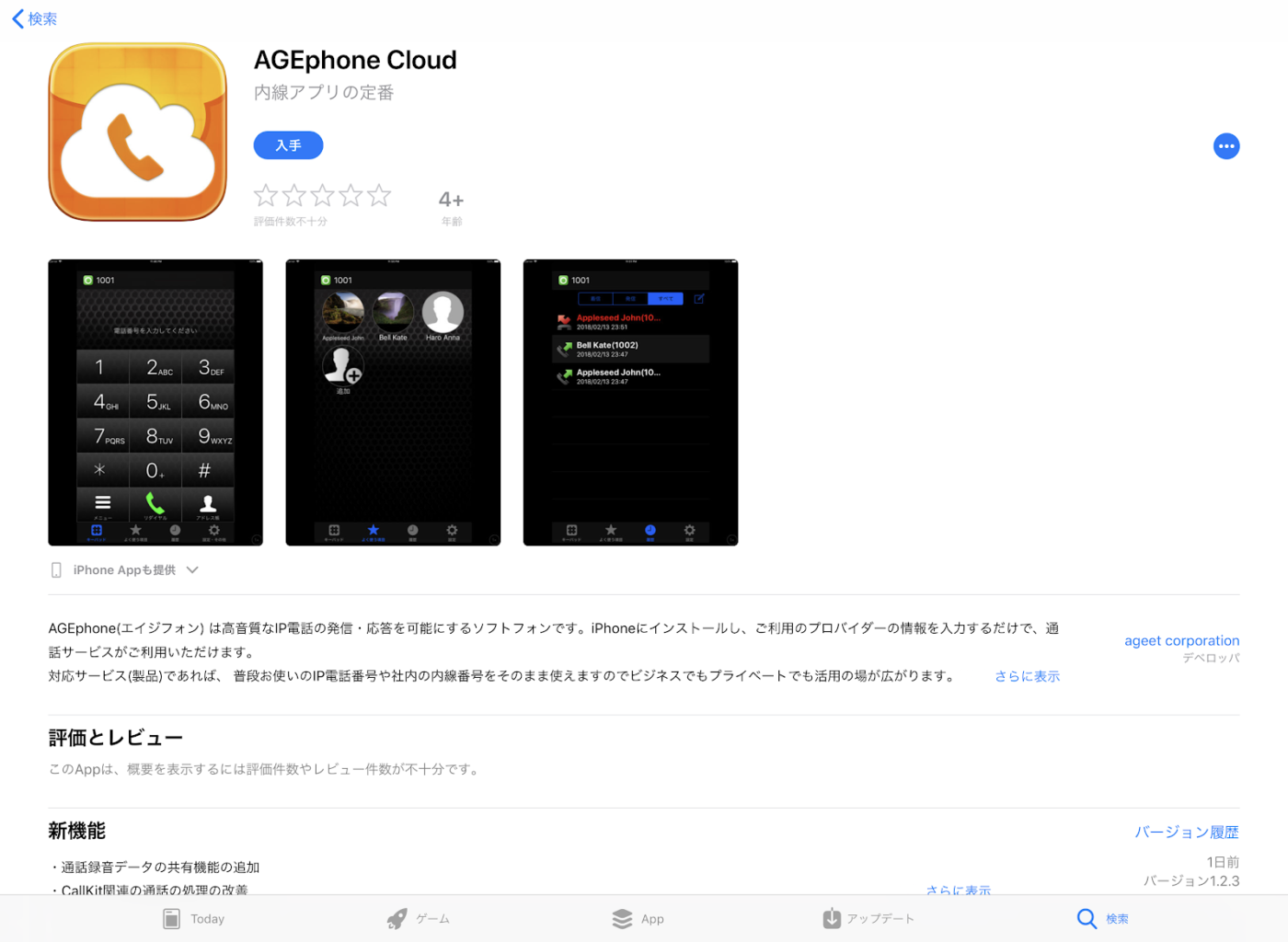 Setting up the Cloud Extension Phone
Once you have installed AGEphone Cloud, please enter the following information.
Tenant ID

Login ID

Password
You are now ready to install AGEphone Cloud.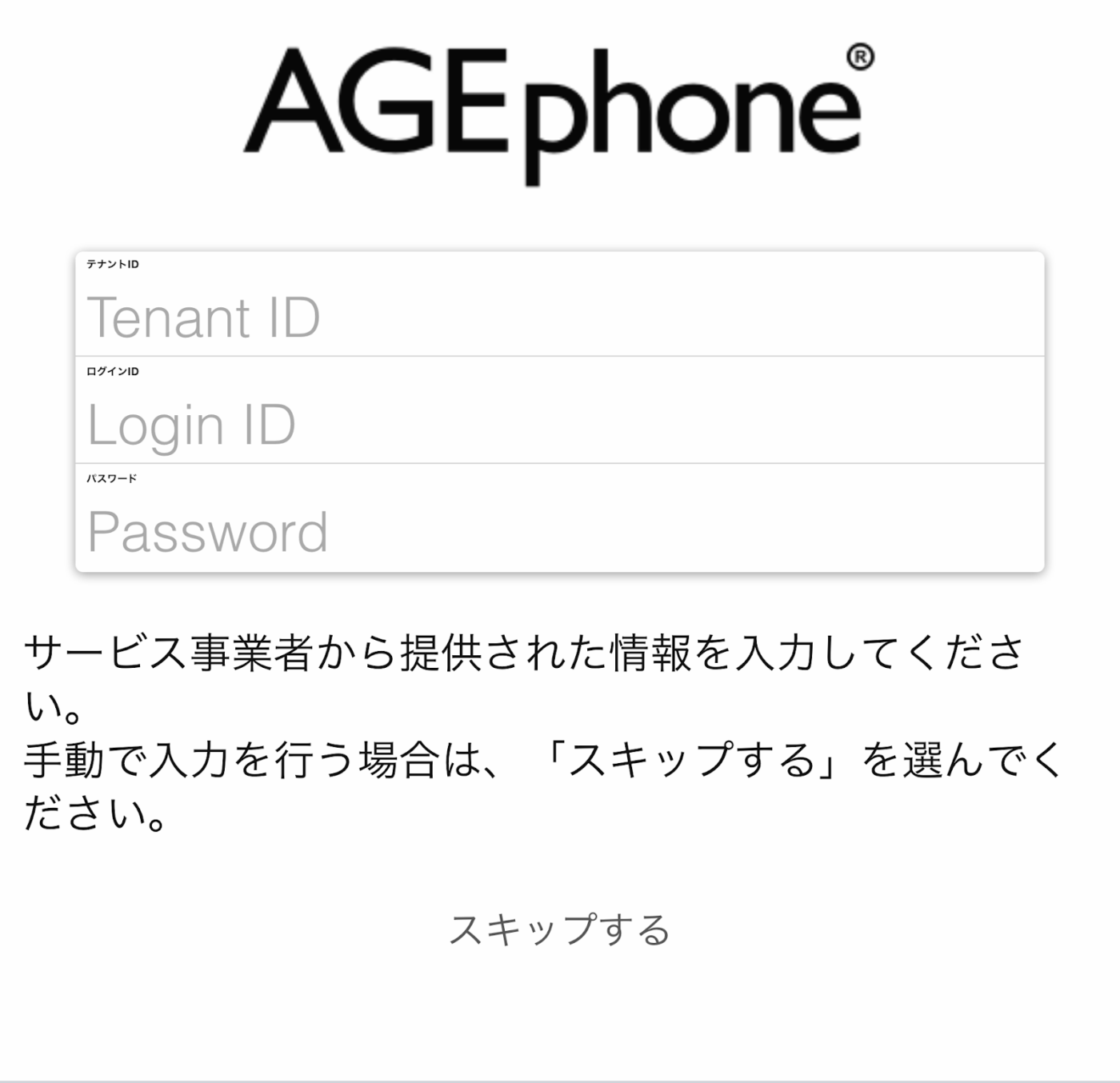 Set extension numbers for workers
The administrator should set the extension number on the worker's edit screen.
If you want to set up a batch of worker information using CSV, please import the worker CSV file.
If you are an ordinary worker, you can set the extension number in [Account Settings].
Calling from a Cloud Extension Phone
When you make a call from the receptionist screen, the [Make a call] button will appear.
Pressing the button will launch the AGEPhone application.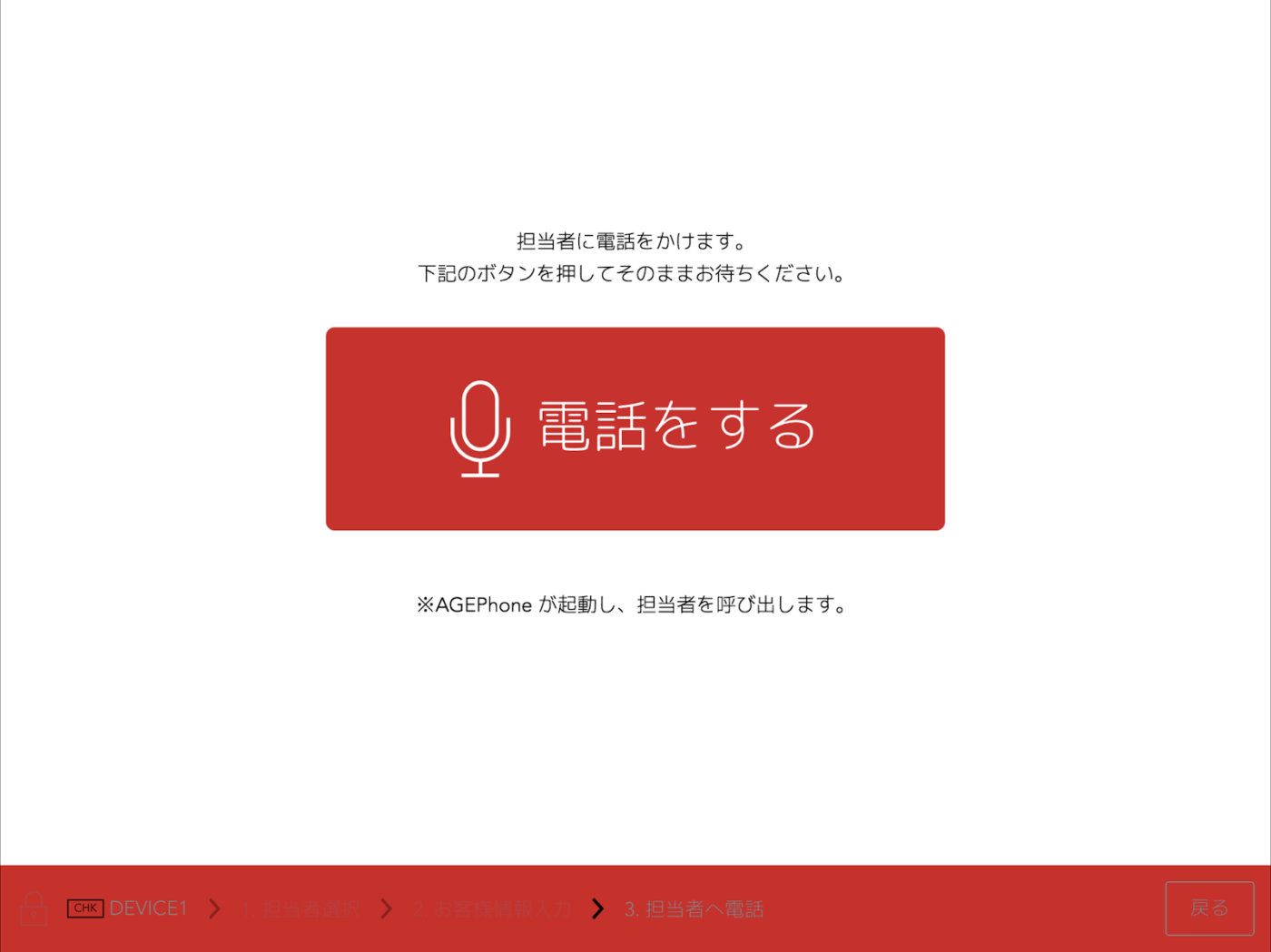 You can make a call using the AGEPhone app.
NOTE


When you finish a call, the application will also close and return to the reception screen.