This page explains cancellation policy settings in the Acall multitenant settings.
ATTENTION
Only tenant administrator can access to the multitenant settings.
About Cancellation Policy
Cancellation policy can be set for meeting rooms.
Billing charges will be calculated based on the meeting room's pricing and the cancellation policy.
How to set up
Click [Multitenant Settings] in the side menu and open [Meeting Room Cancellation Policy Settings] section.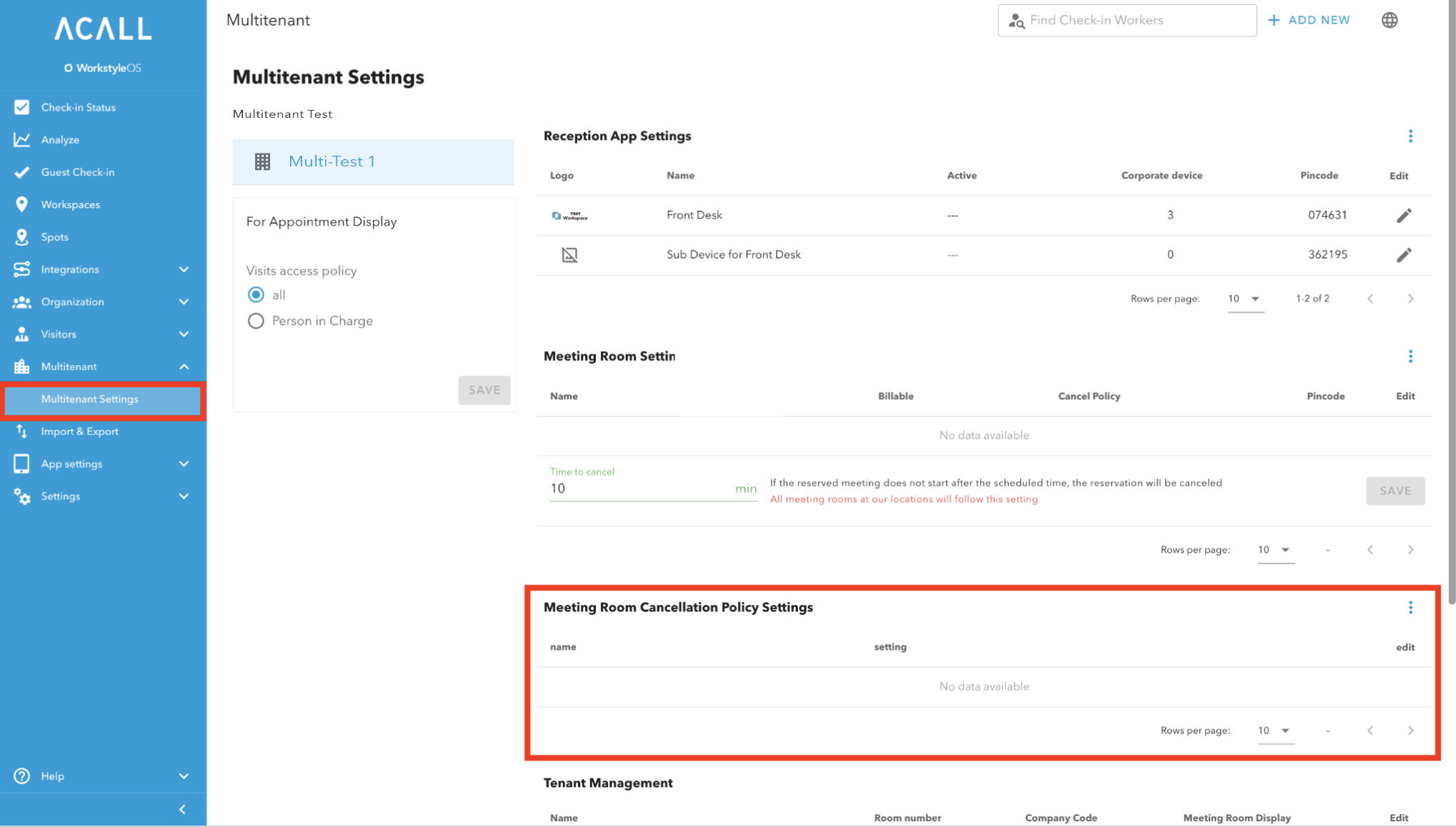 Click [Add Meeting Room Cancel Policy] from three dot leader to add a policy name and other setting items, and save.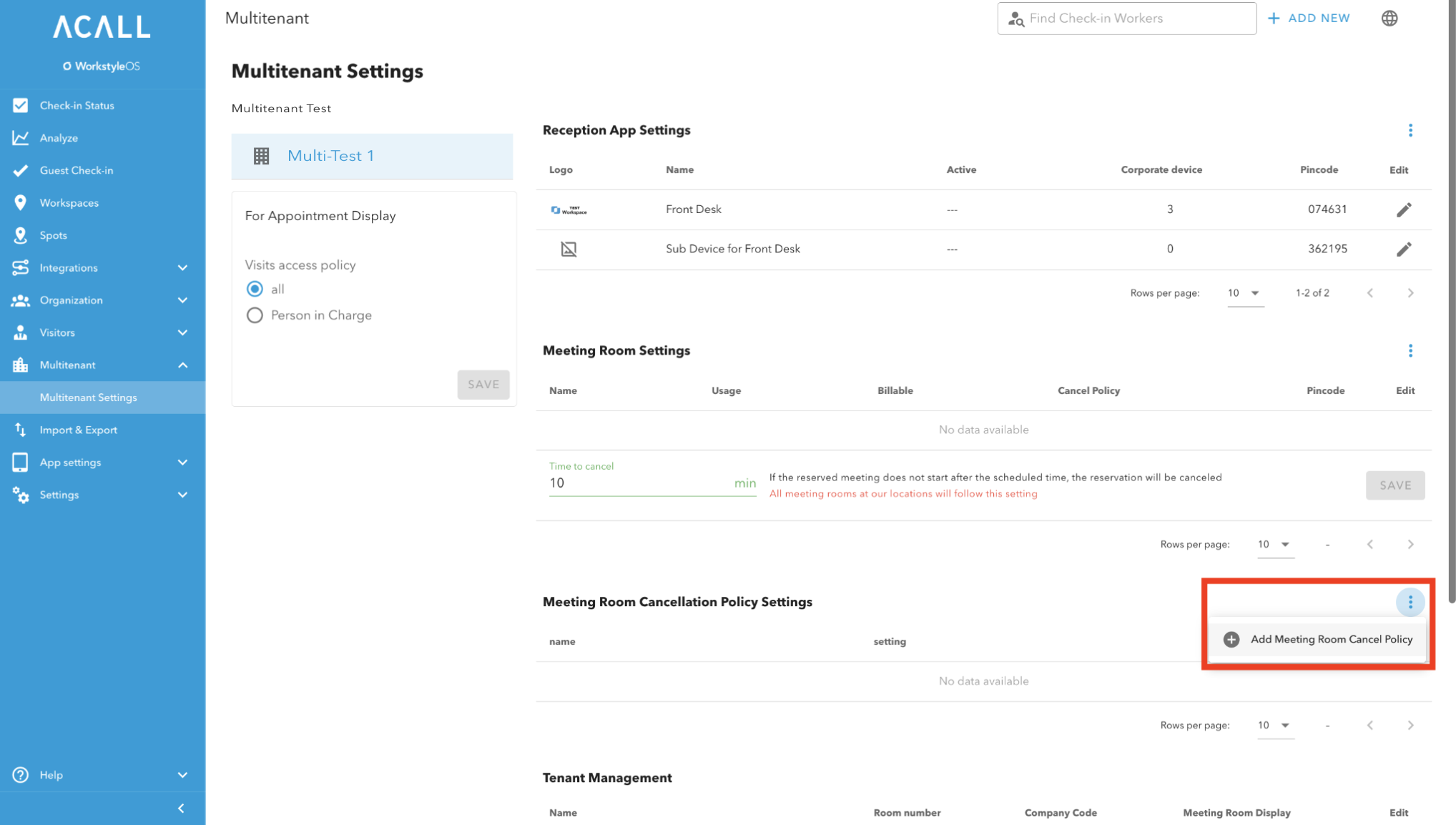 Enter the name of the cancellation policy in the "Name" field. In the other setting items, enter the start date when the cancellation fee will be charged and the cancellation fee settings.
If you want to set policies by time period, you can add multiple setting fields from [+ ADD FIELD].
When you finish your settings, click [SAVE].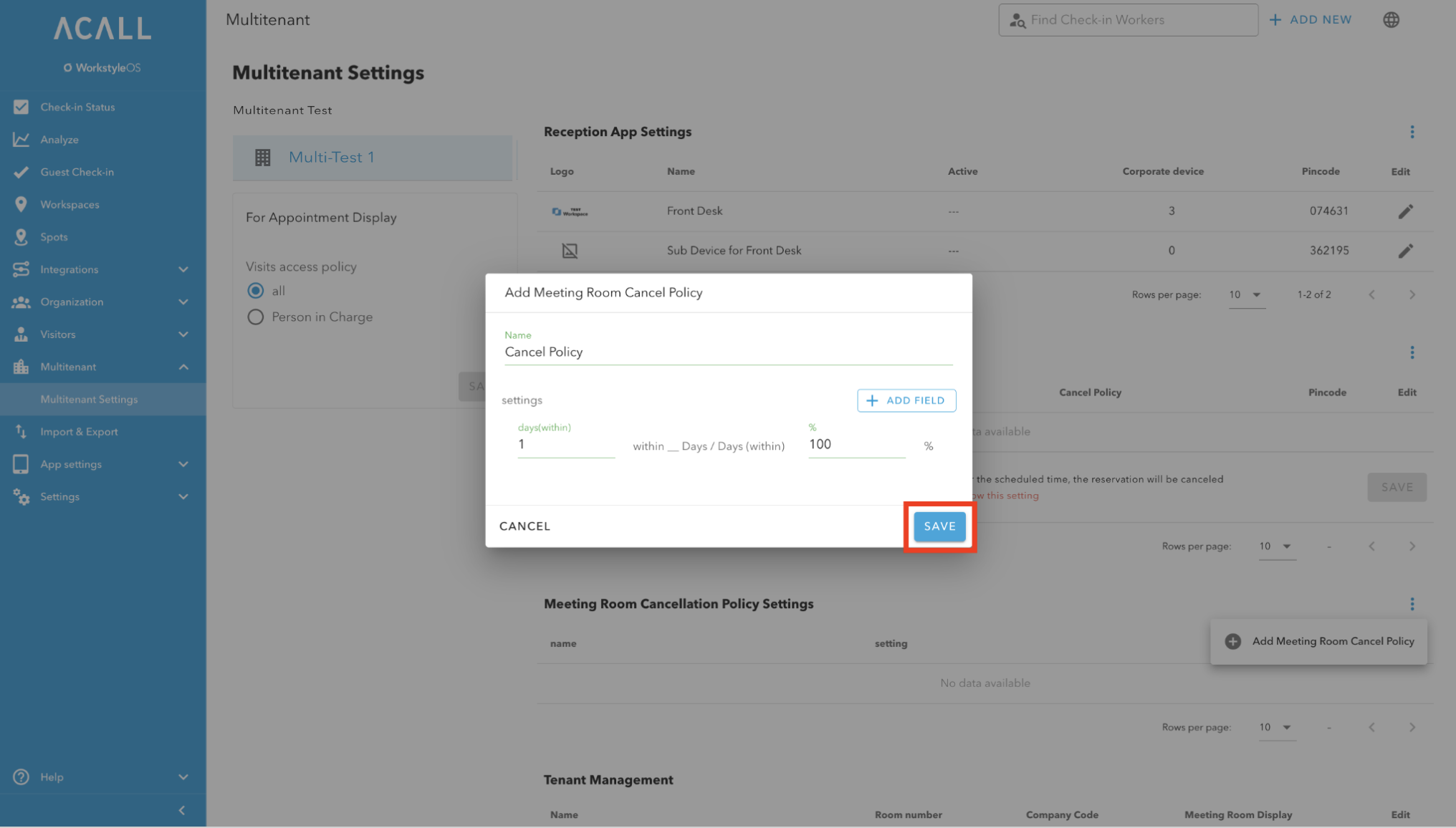 If you want to edit the settings, click on the [edit] (pencil mark) icon.