This page explains the tenant management in Acall multitenant settings.
ATTENTION
Only tenant administrator has access to the multitenant settings.
About tenant management
You can set company name that is displayed on the Acall for each tenant company.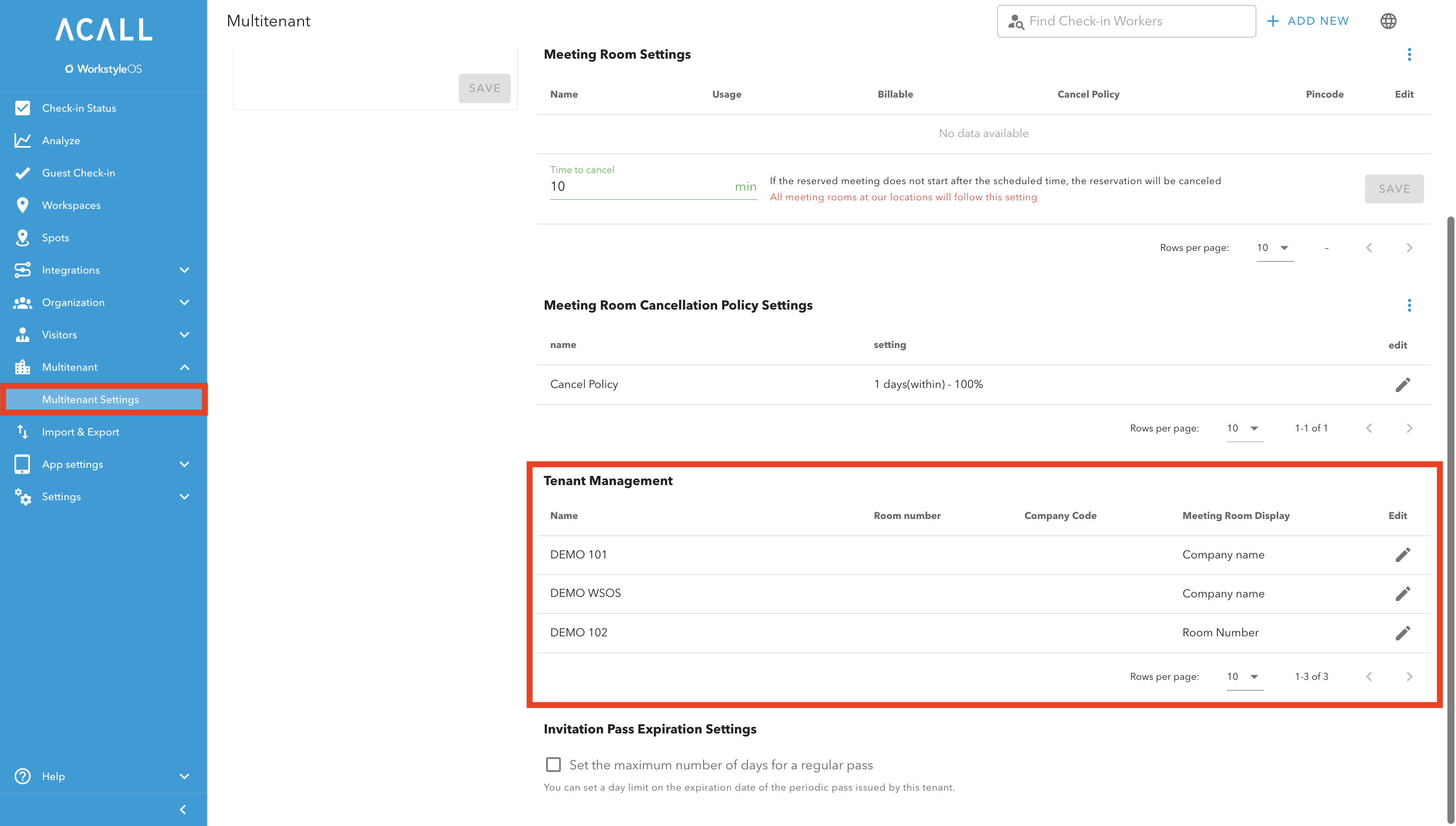 How to set up
Open [Multitenant settings] in the side menu, and in [Tenant Management] section, enter the company name, room number, and company code and save the settings.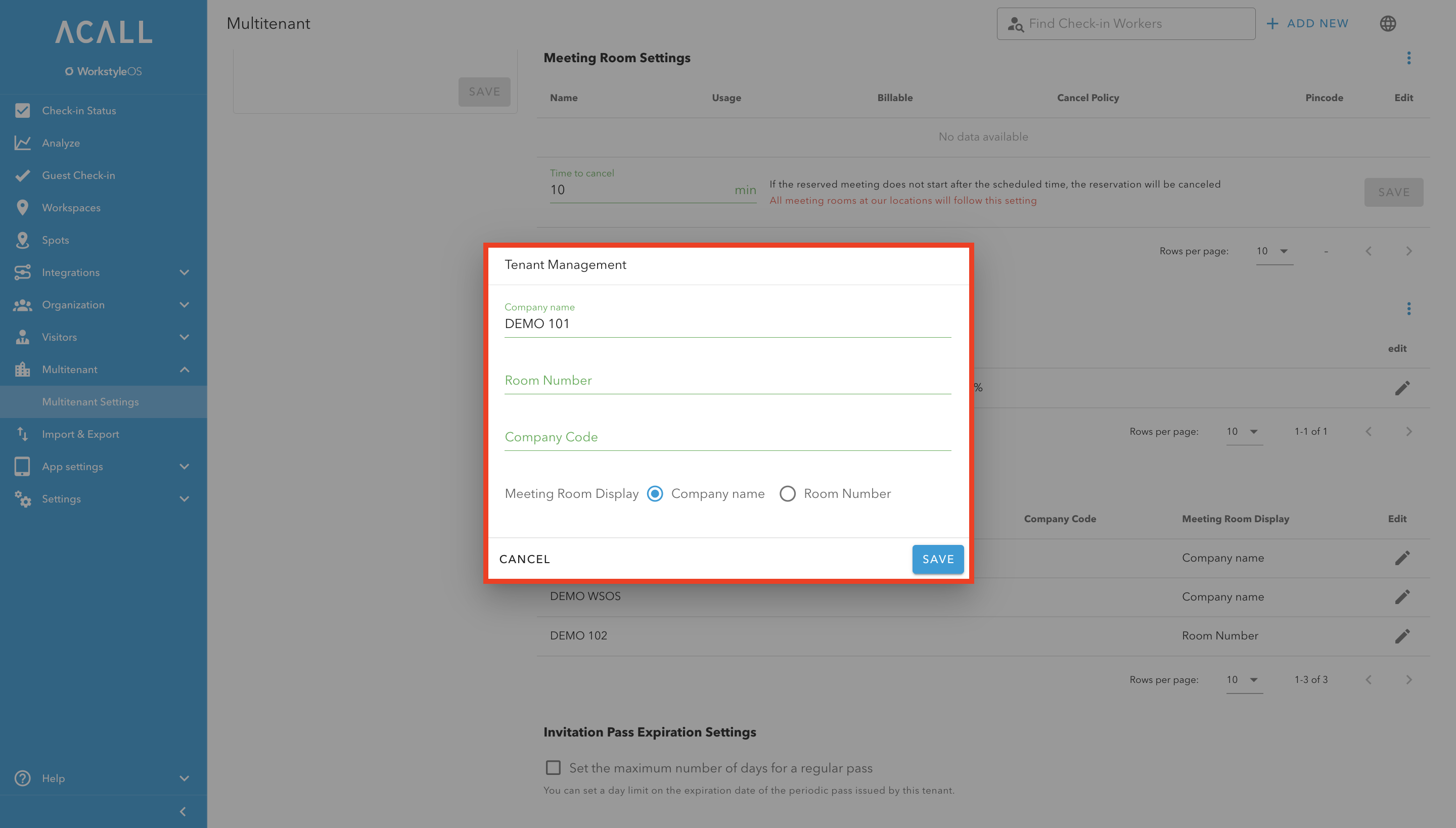 Item

Description

Company name

Enter the tenant name.
Room No.
Enter the room number.
Company Code

Input is not required.
It is an optional identifier for tenants. This will be displayed as an item in a CSV file when using the multitenant billing function.

Meeting room display
Select the display contents when selecting tenants on the Acall Meeting with company name or room number.
Multitenant settings are complete. If you want to modify the settings, you can modify on the [Edit] (pencil mark) icon.