This page explains how to export worker operation log and the definitions of the log file.
For example, you can export worker operation log to check who, and what kind of operations are made when you see any unauthorized data change is done.
Worker operation logs
You can specify a time period and export worker's operation history as a CSV file.
Maximum time period you can select is 1 month.
Character encoding of the exported CSV file is UTF-8.
Export worker operation log
Click [Import & Export] in the side menu and click [EXPORT] tab.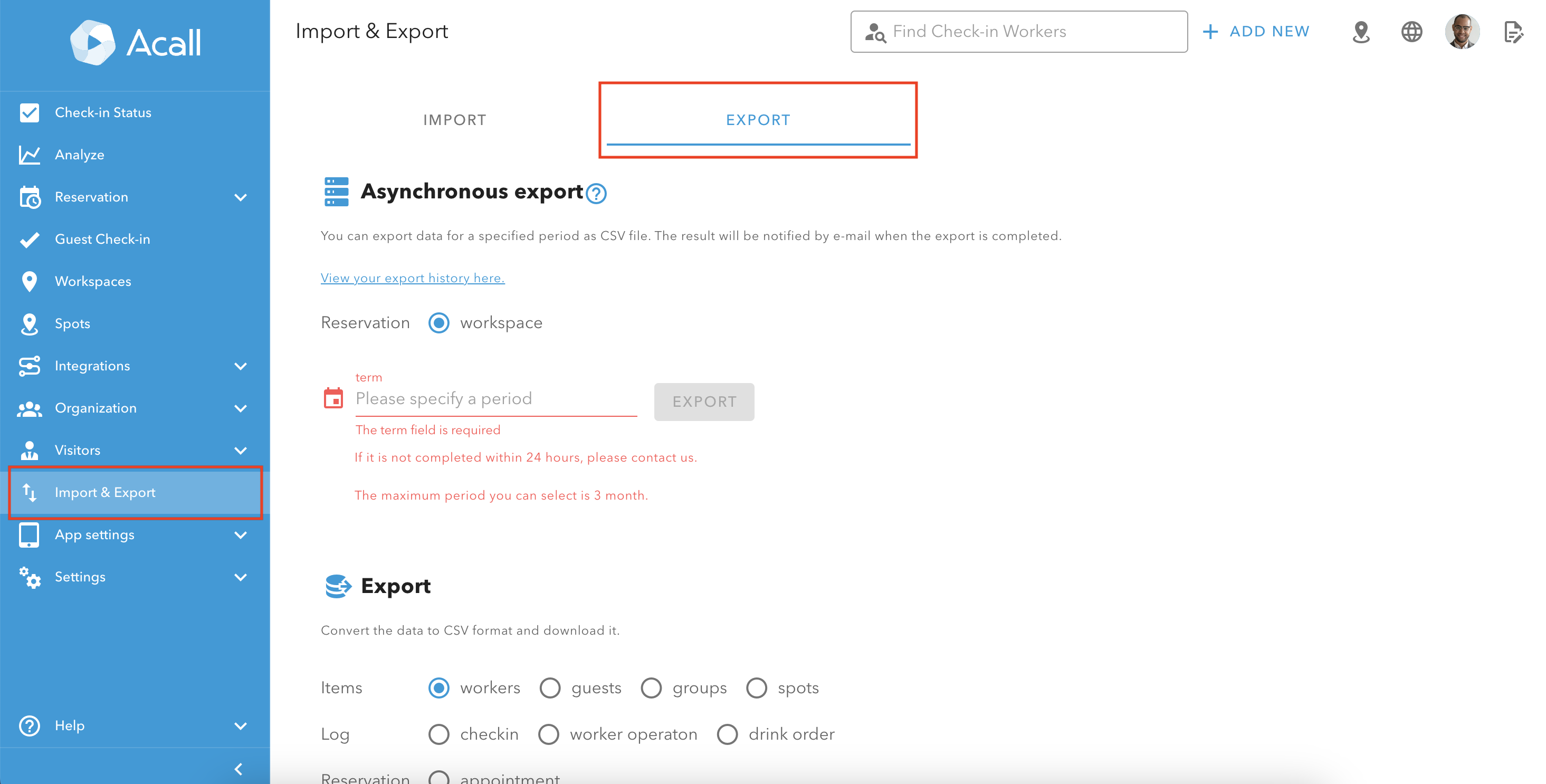 Select [worker operation], specify a time period and click [EXPORT].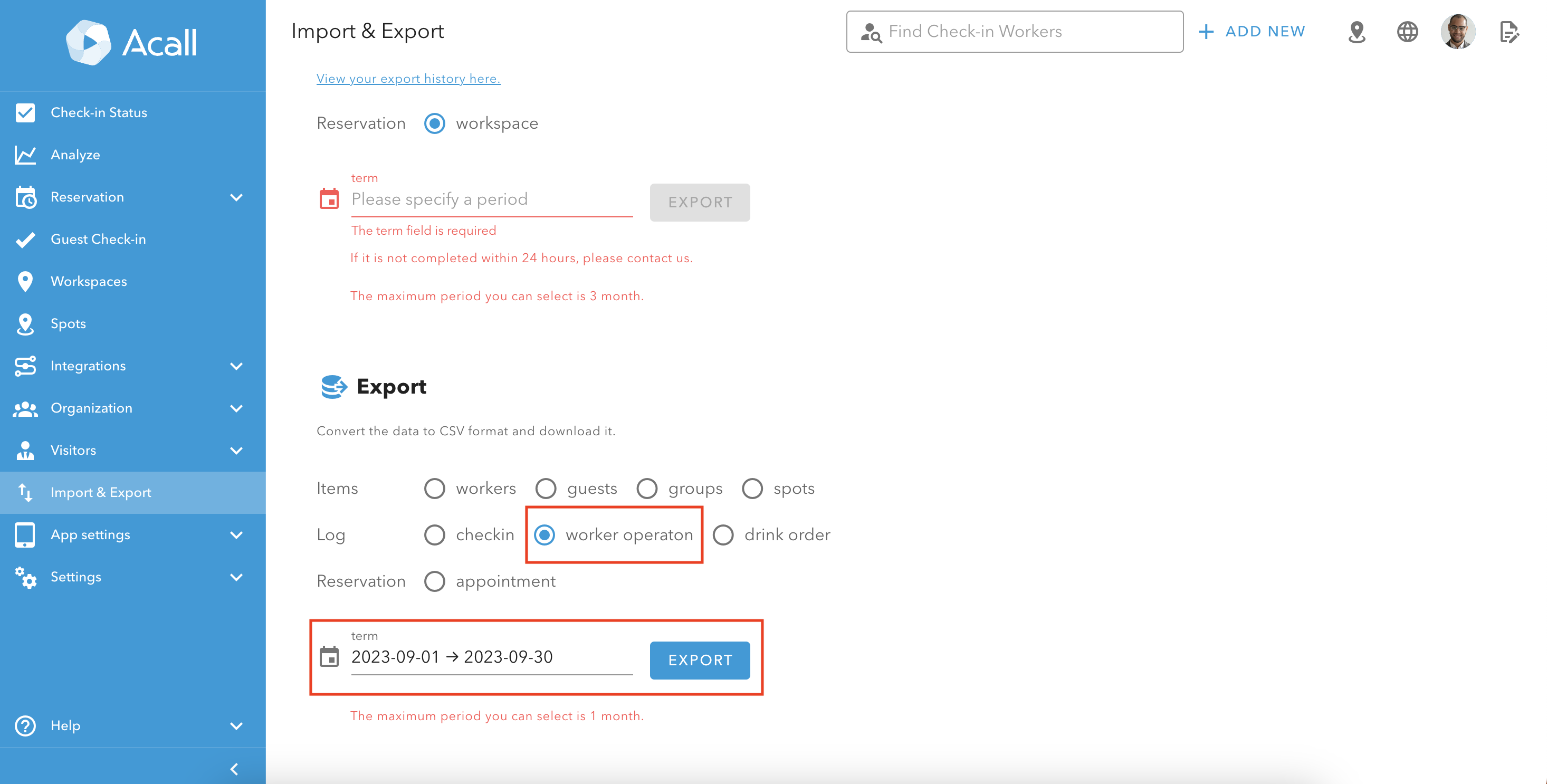 Once export is completed, "Success Exported" message will be displayed.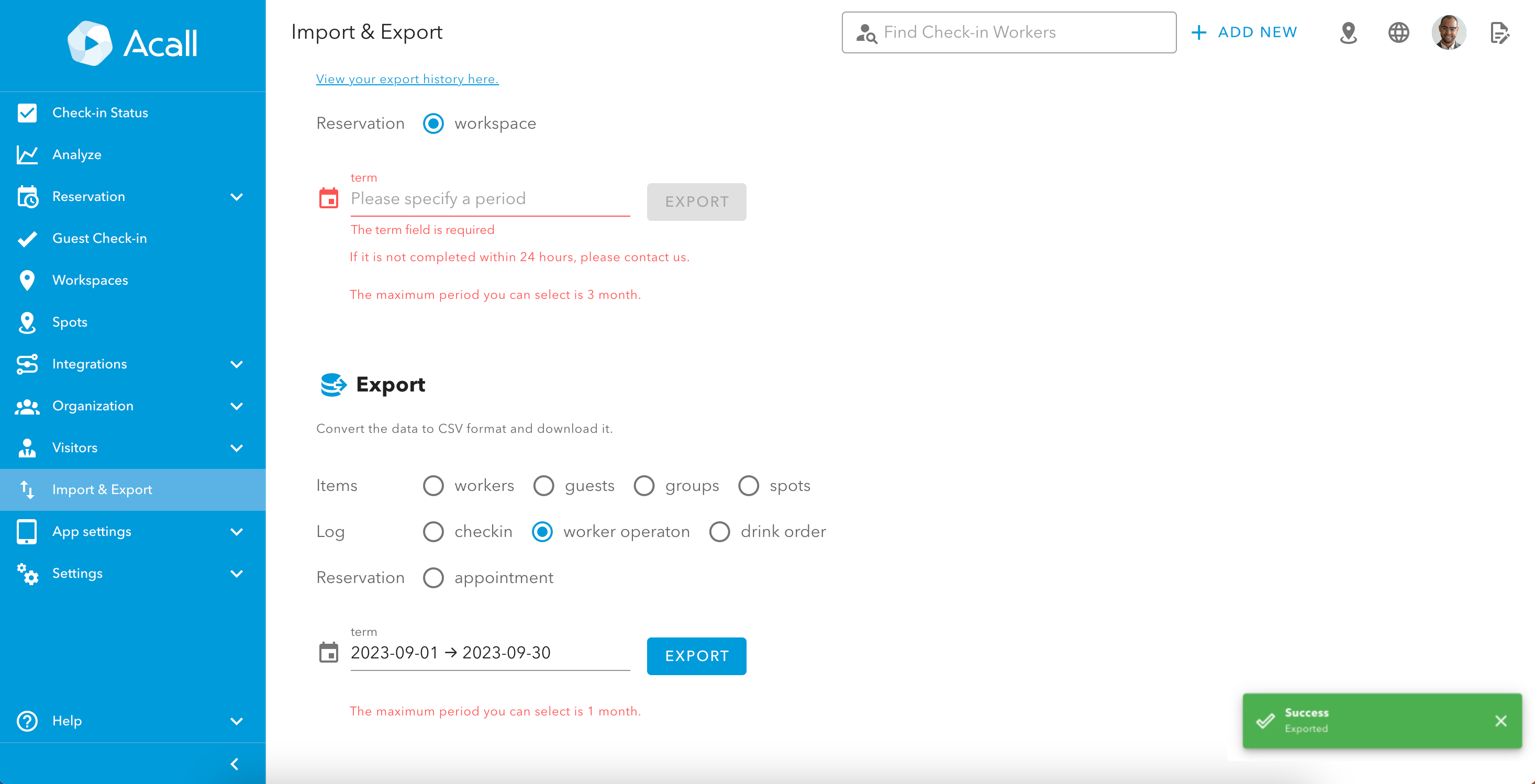 Definitions of worker operation log
Item
Definition

Date and time

Date and time of the operation

Type

Operation types, such as creating, editing, etc

User

Name of the worker who made the operation

Target

Group, appointment, or other subject of the operation.
IP address when the worker logged in/logged out

※Multiple IP addresses of all relayed servers will be displayed. The IP address (10.xxx.xxx.xxx.xxx) displayed on the far right is the IP address of the relay server for Acall.

Operation details

General operation details, such as the date/time and subject of the appointment, etc