By integrating WorkstyleOS with Chatwork, you can send notifications to Chatwork when a customer visits your office. In order to integrate with Chatwork, there is some preparation work to be done in Chatwork. The following is the setup procedure for Chatwork integration preparation.
Creating an account for Bot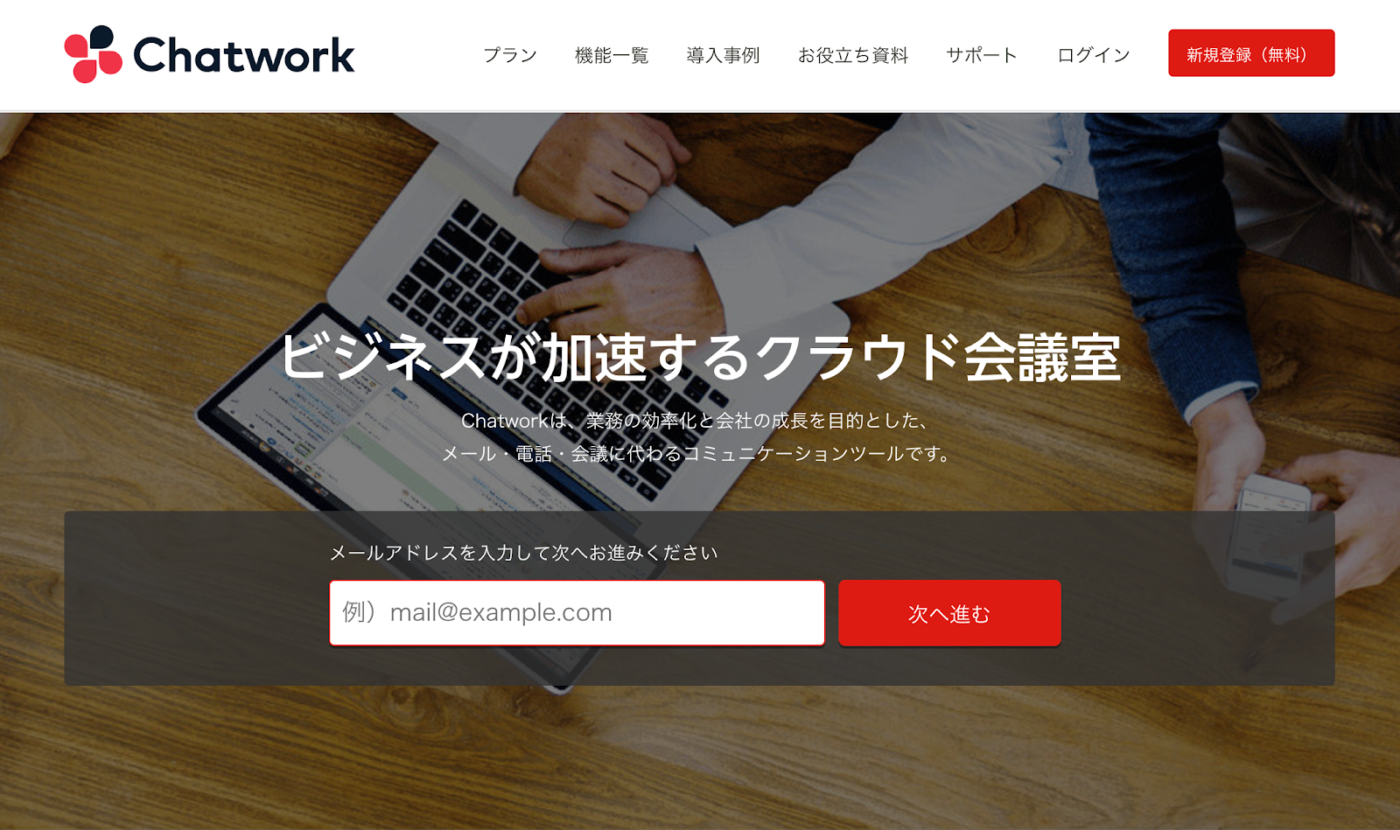 In order for WorkstyleOS to send notifications to Chatwork, you need to create a new user account for automated notifications (hereinafter referred to as the "Bot"). Please go to the Chatwork home page, enter your email address, and click the [New Registration (Free)] button. Chatwork will automatically send an email to the address you entered.
NOTE


If you do not receive the email, please check your spam folder.
Click on the [Register Account] link in the email and enter your information. For the required field [Name], please enter "acall bot". Please read the Terms of Service and Privacy Policy, and click [Agree and Proceed]. If you are satisfied with the information you have entered, please click [Apply with this information] to complete your registration.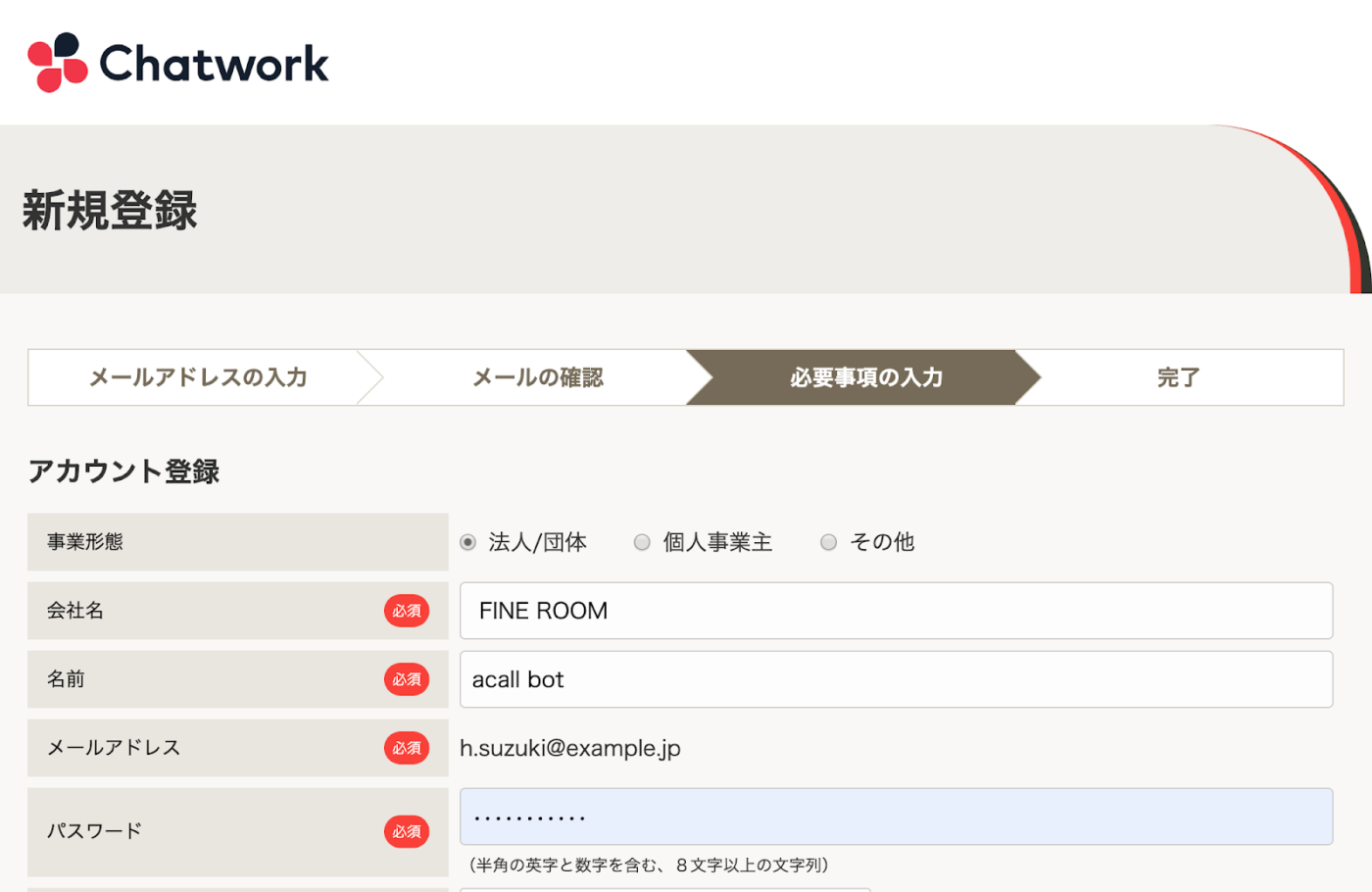 Reference
For detailed information on how to register for Chatwork, please refer to this URL.
Adding an employee to the Bot account contact list
Add all the employees you want to receive notifications from ACALL RECEPTION to the contact list in the Bot you created.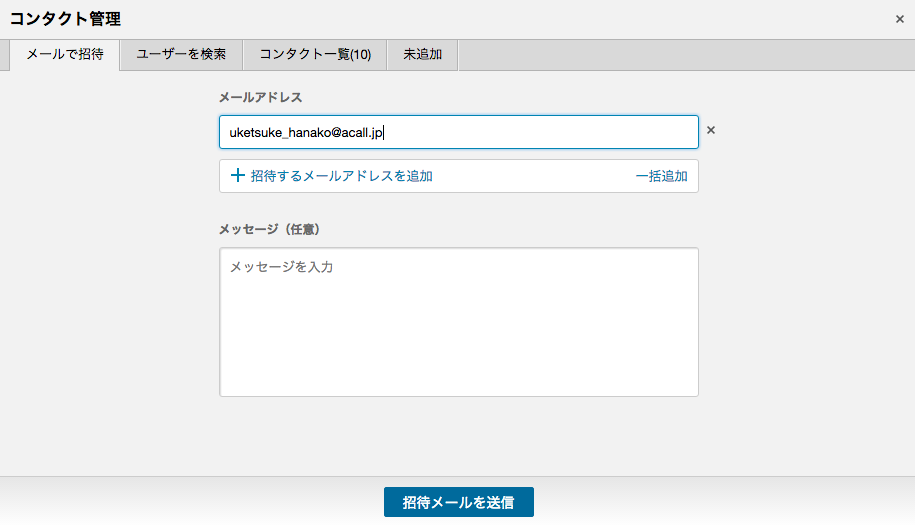 Click [Manage contacts] in the upper right corner of the screen, and select [Invite by email].
Enter the worker's email in the email address field and click the [Send Invitation Email] button to request a contact.
Approve workers to use ACALL who have been invited.
Approving bots in the accounts of workers who use ACALL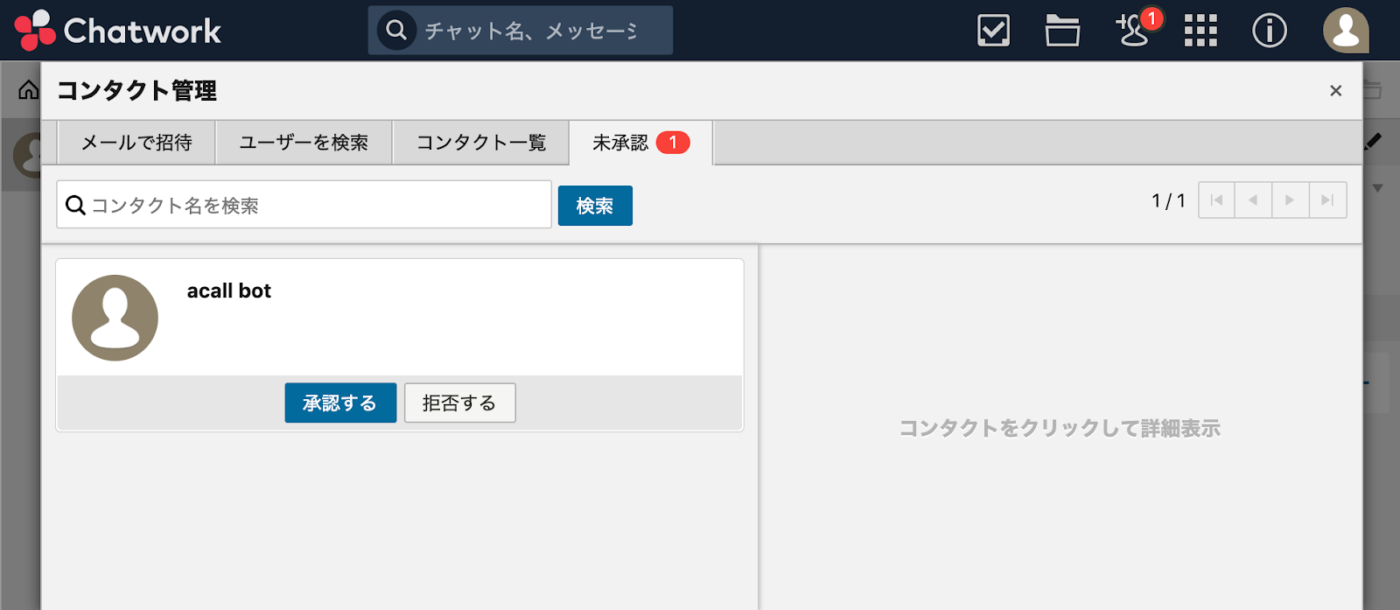 Workers using ACALL should log in to Chatwork and click on [Contact Management] in the upper right corner of the screen.
Click on the [Unadded] tab in the [Manage contacts] section, and you will see the application for the [acall bot], click on the [Add to contacts] button.
Issuing an API token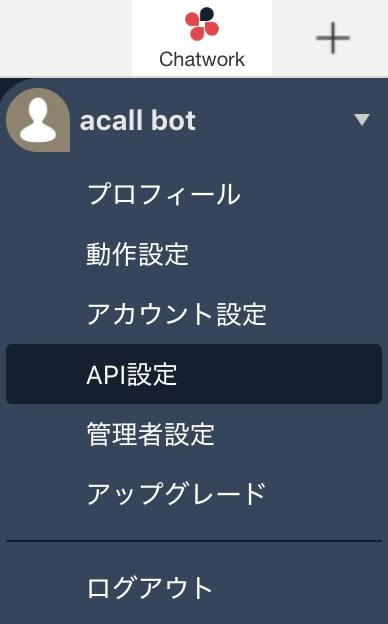 Click on the bot account name in the upper right corner, and click on [API Settings] in the menu that appears.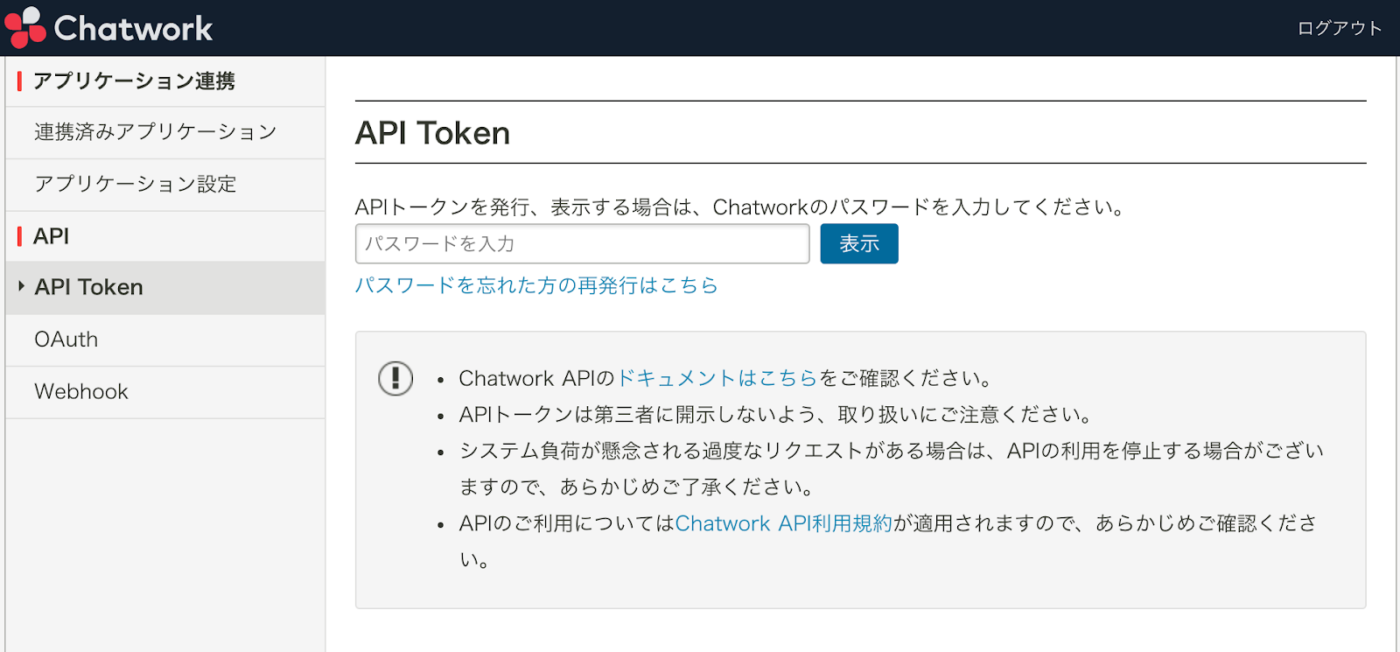 Select [API Token] from [API] in the side menu.
Enter the password for your Bot account in the Enter password text field and click the [View] button.
The API token will appear in the text field, copy it.
The next step is to configure Chatwork integration and other settings in ACALL.
Please refer to the Chatwork Collaboration Settings section.