Reserve your seat in advance from your iPad.
If you would like to use the seat reservation function on your iPad, you will need to configure the settings on our side, so please contact us here.
Also, please set up an iPad in advance.
Making a reservation in advance
Tap the seat you want to reserve on the map.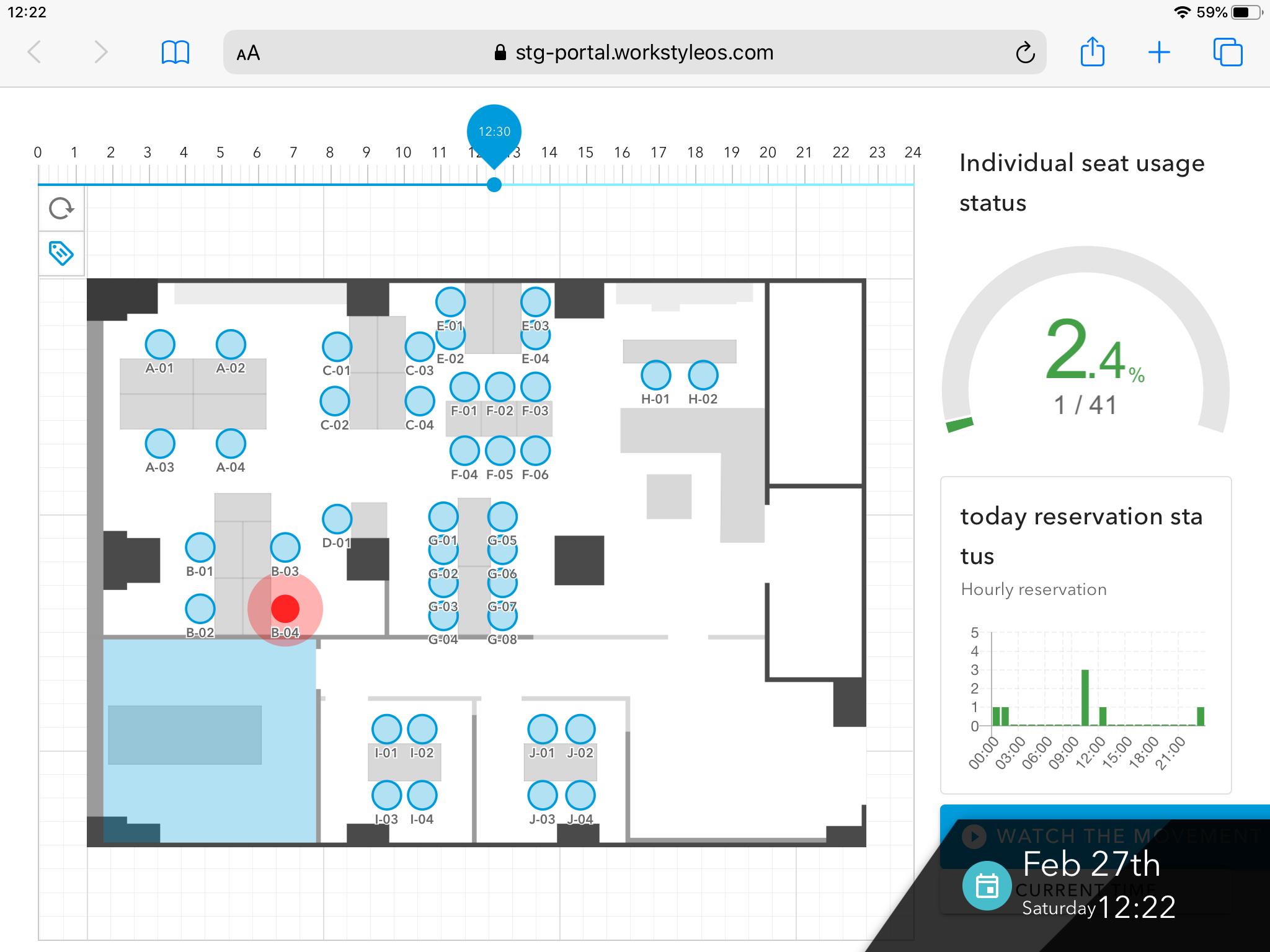 | | |
| --- | --- |
| Buttons | Description |
| | Displays information for the reservation status of the seat. |
| | Displays the reservation status at the current time. |
| | |
| --- | --- |
| Seating Status | Description |
| | Vacant seat |
| | Under selection |
| | Reserved |
Enter the worker code.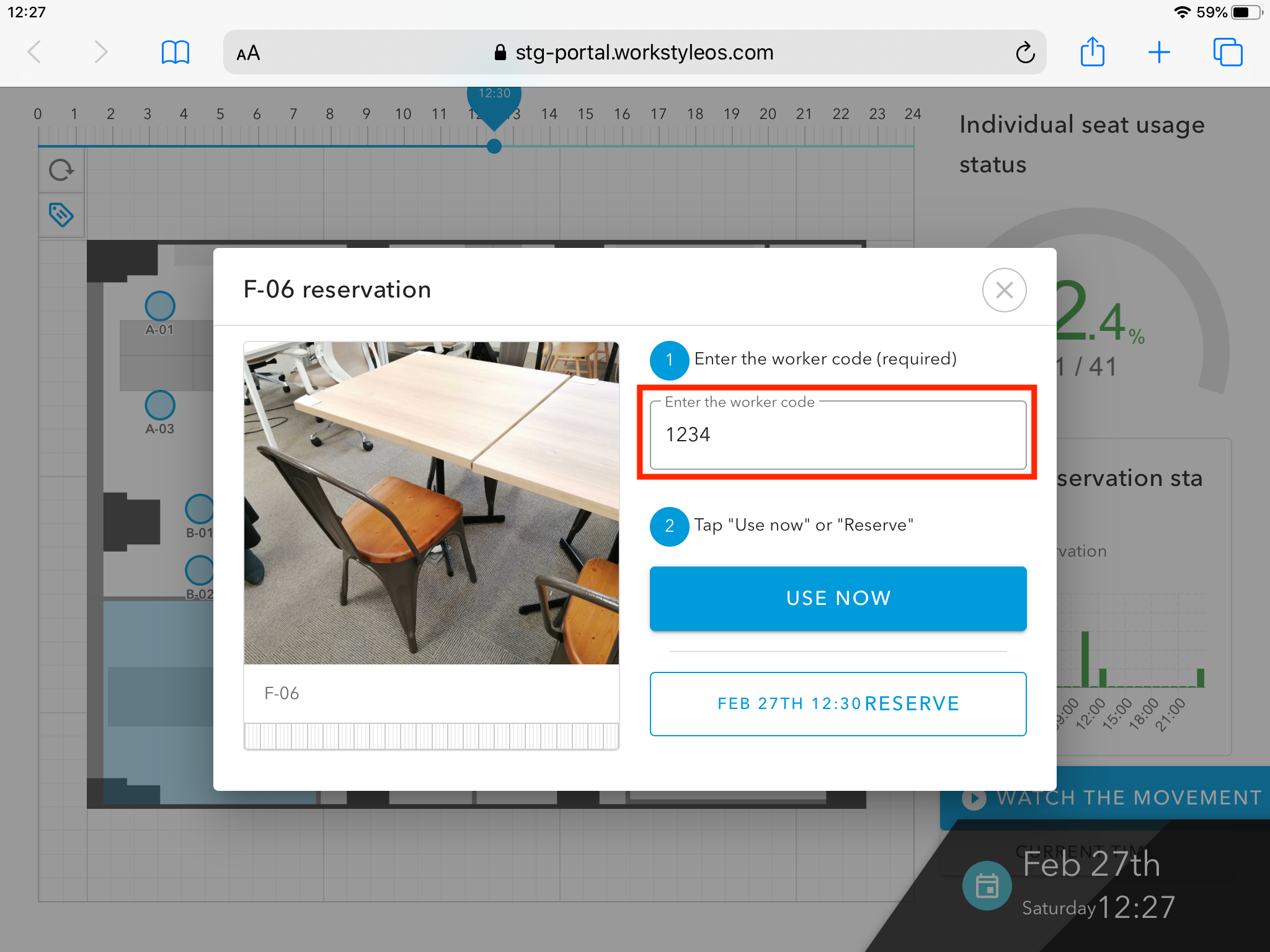 Tap the [ date, ●●:●● RESERVE] button.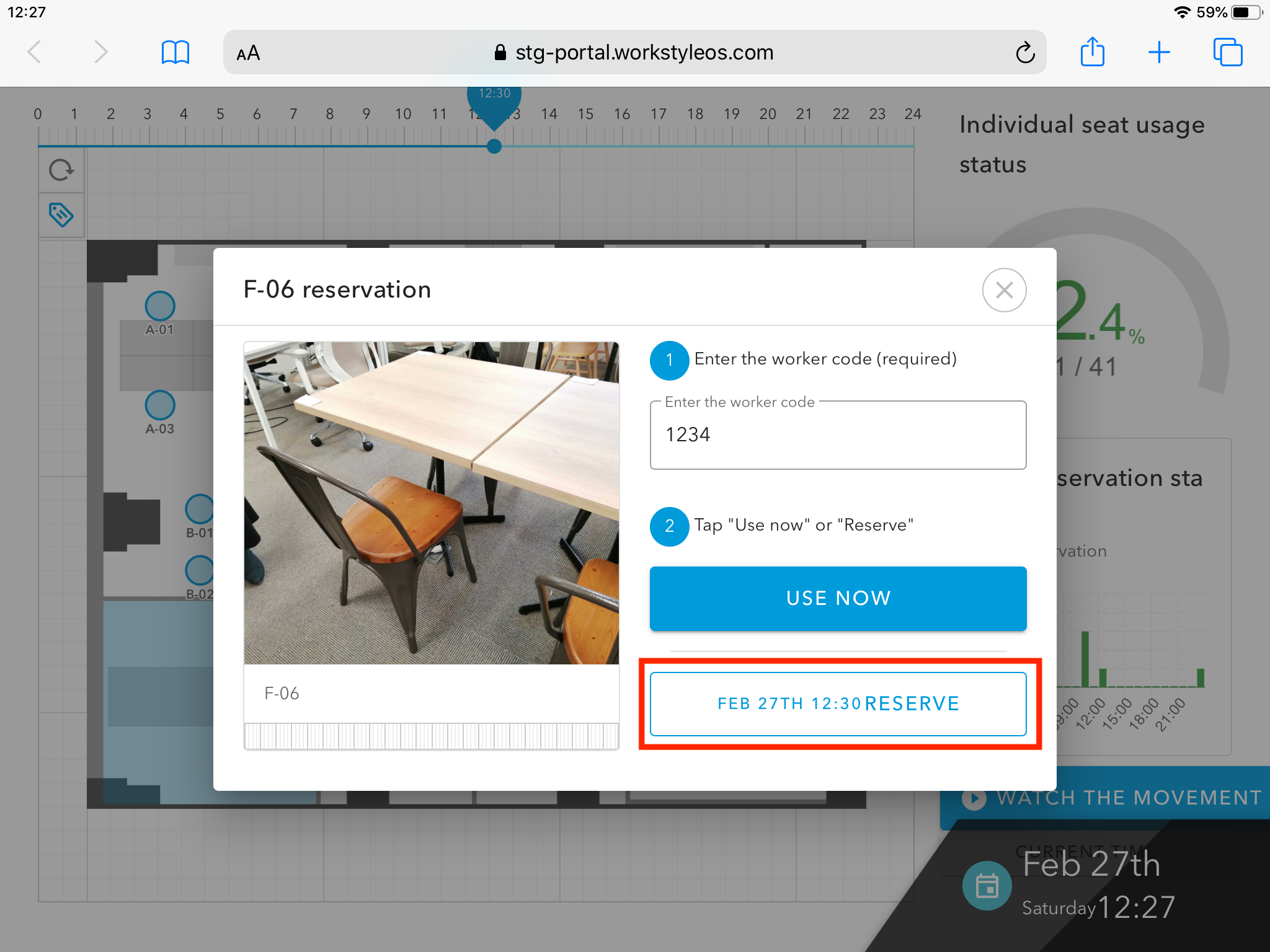 Set the date and time of use.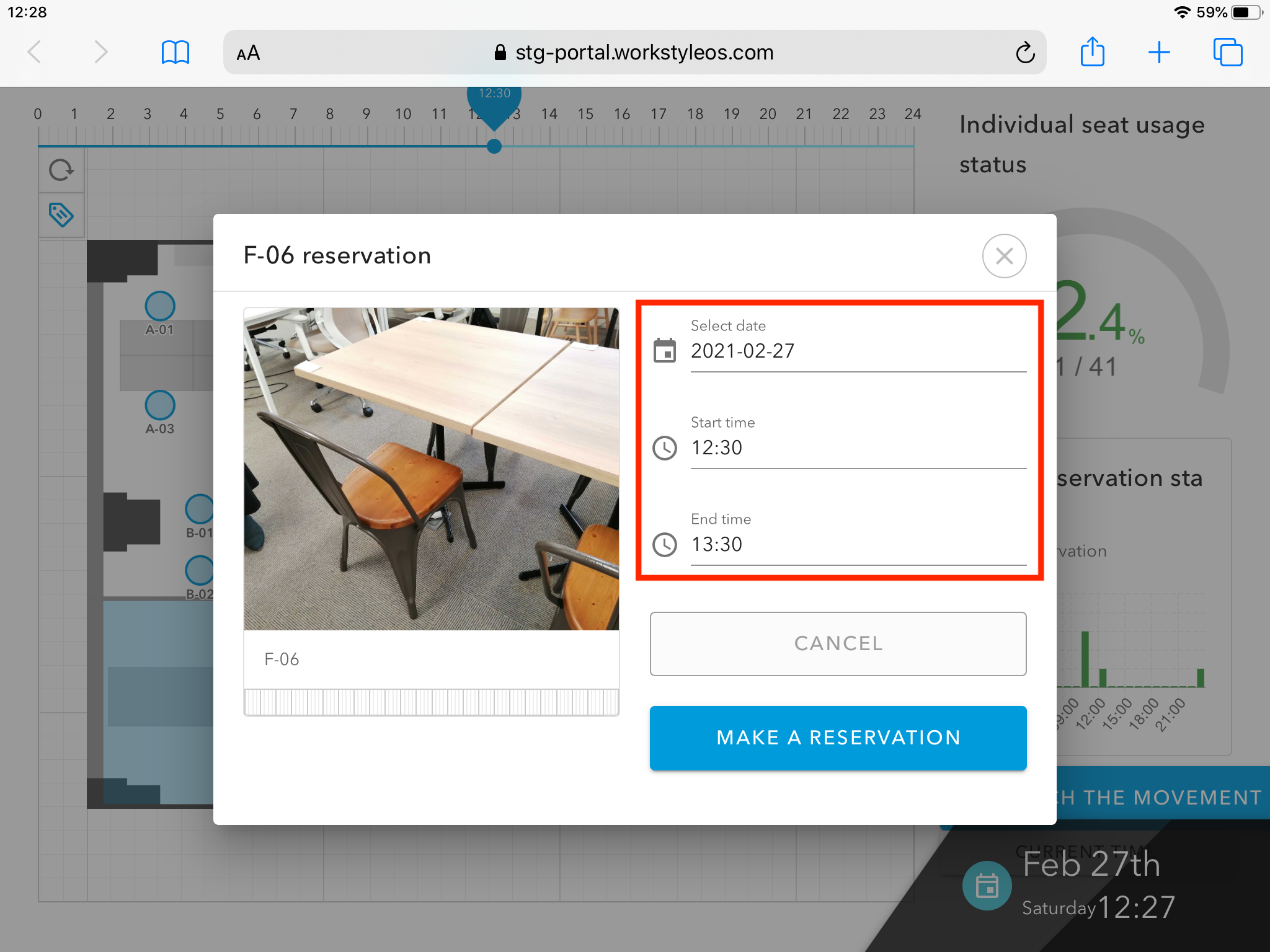 Tap the [Make a Reservation] button.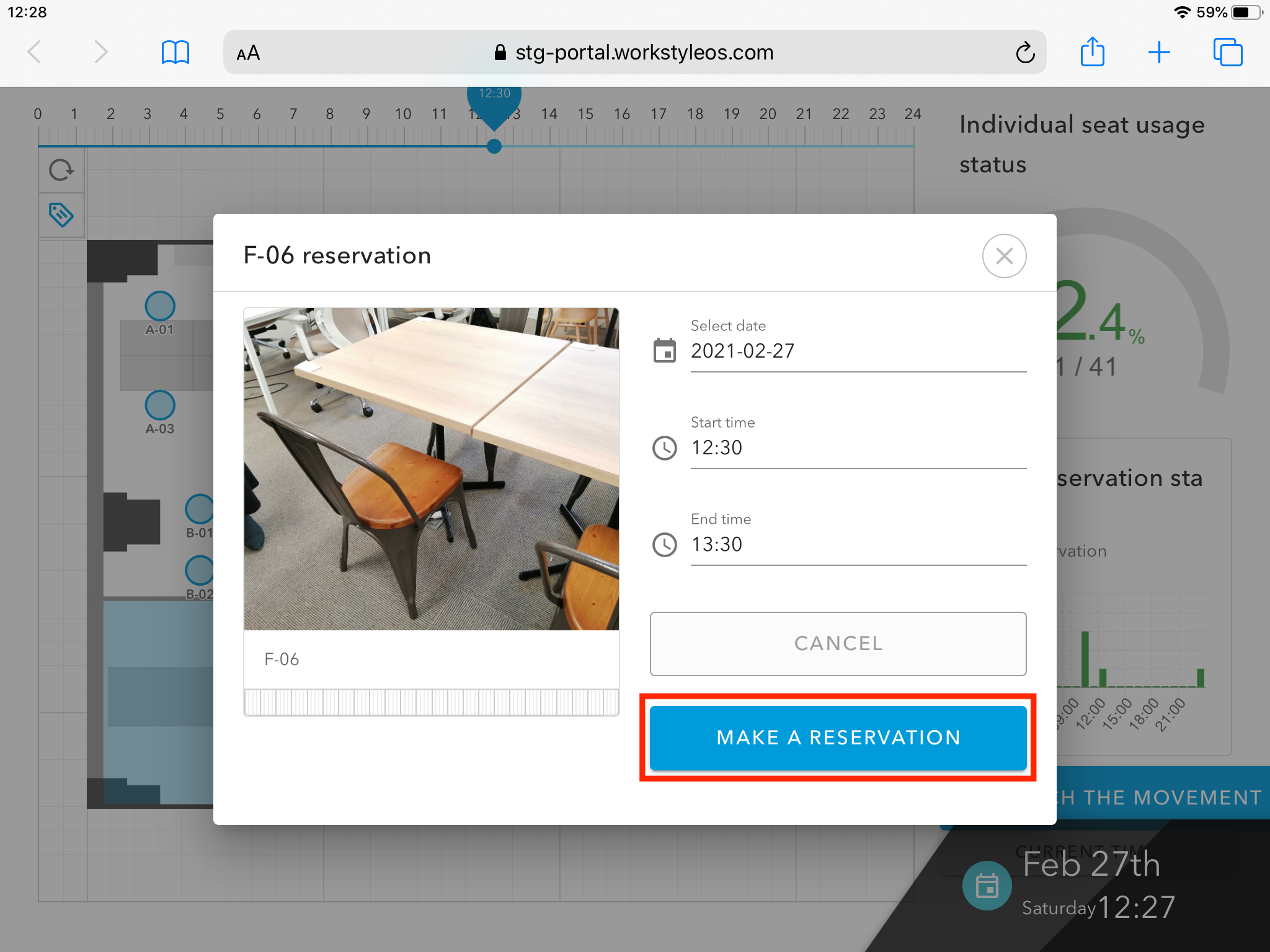 Seat reservation is complete.
Tap the [X] button in the upper right corner of the pop-up to return.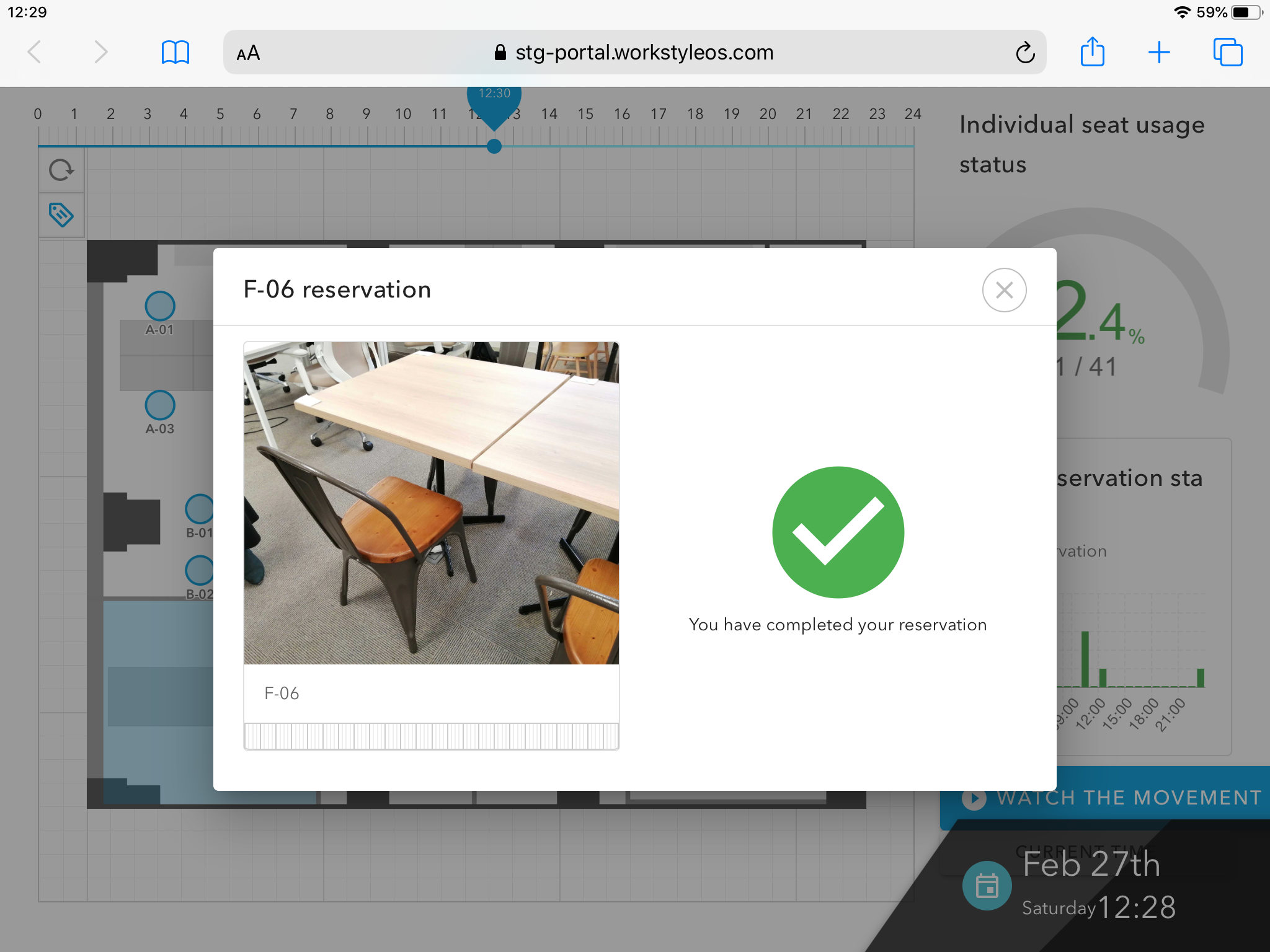 FAQ
Q. Where can I edit or delete a reservation?
You can edit or delete a reservation from Portal or ACALL mobile.
Q. How long do I have to edit/cancel my reservation?
・You can change or cancel the start/end time until the reservation start time has passed.
・If the reservation start time has passed, only the end time can be changed.
・If the reservation end time has passed, the time cannot be changed or cancelled.
Q. What happens if I don't check in to the seat I reserved?
If a guest does not check in within 10 minutes after the reservation start time, the reservation will automatically be cancelled.
Also, if the reservation is automatically cancelled, it will be shown in the history of My Page from the time the reservation started to 10 minutes later.
For example: If you made a seat reservation for 10:00 ~ 11:00, but did not check in at 10:10, the reservation for 10:00~10:10 will be shown in your My Page history.