In MEMBERS, you can check the worker's work hours for the day, the meetings they are attending, and the status icons they are setting.
Member bookmarks
In MEMBERS, if you click the ☆ mark to display the selected workers at the top of the list. You will receive notifications of status changes for the workers you have bookmarked.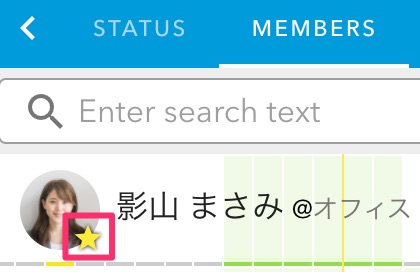 Change status icons
You can select your status from four icons.
You can select your status by clicking on the icon from the STATUS menu, or by placing the cursor over the icon and moving the cursor left or right while clicking. Your status will be shared with other members in the MEMBERS menu as described below.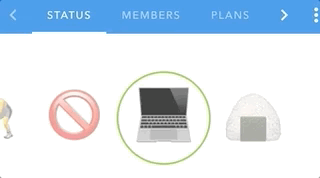 Notification of status icon changes for bookmarked workers
You will receive a notification if a bookmarked worker changes the status.