In Acall Desktop, you can check in and check out "spots" you have registered as places to work. With this feature, you can share with all members who are working where.
Check-in
When you log in to Acall Desktop with a spot registered, the following screen will be displayed.
Select a location to check in from the drop-down menu, and then click the "CHECK IN" button to check in.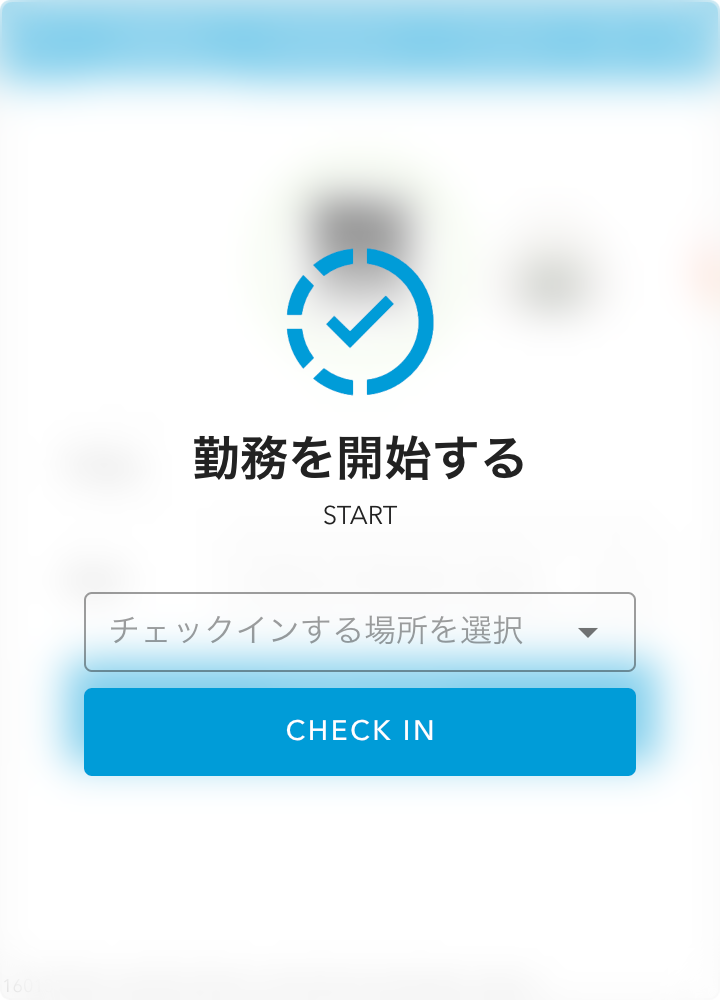 You will receive notifications of check-ins by activating the notification settings.

Change the check-in spot
You can check or change your check-in location from STATUS.
If you change your work location during working hours, select another spot from the STATUS to change the check-in spot.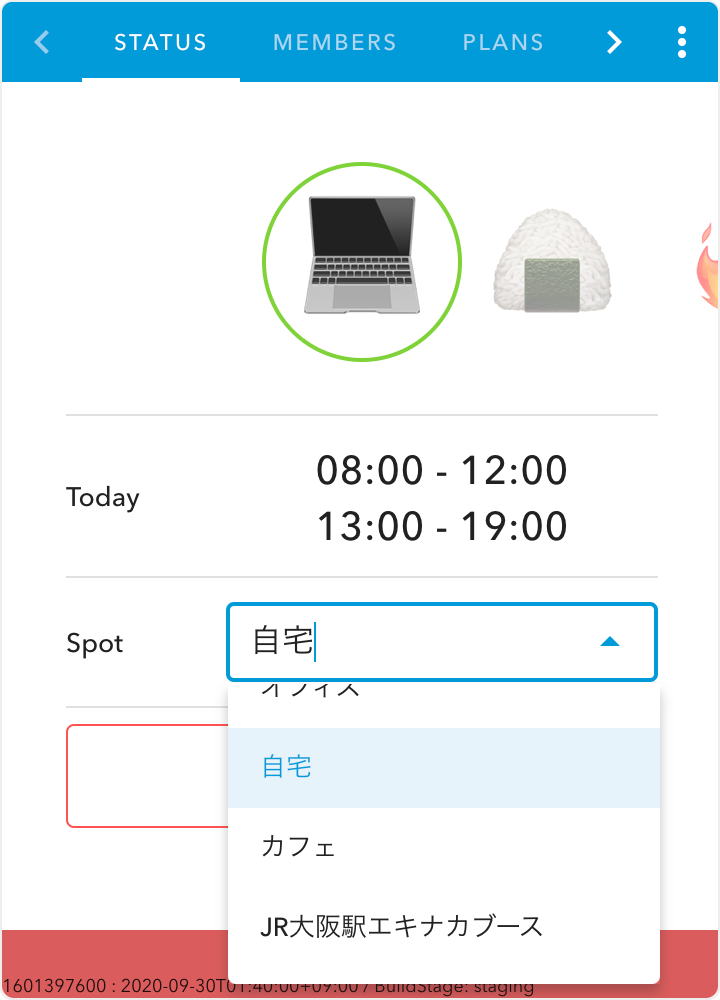 Check-out
Check out at the end of your work hours.
Clicking the "CHECK OUT" button from the STATUS to complete the checkout and finish your work.