Service: WorkstyleOS Portal
Worker: General User
This page describes what general users can do with WorkstyleOS Portal.
What is WorkstyleOS Portal?
The management screen of WorkstyleOS is called WorkstyleOS Portal.
All workers registered with WorkstyleOS can use the WorkstyleOS Portal.
WorkstyleOS Portal allows organizations to share [who] is working [where] of your members.
You can check your own schedule, reserve seats and meeting rooms, and make appointments.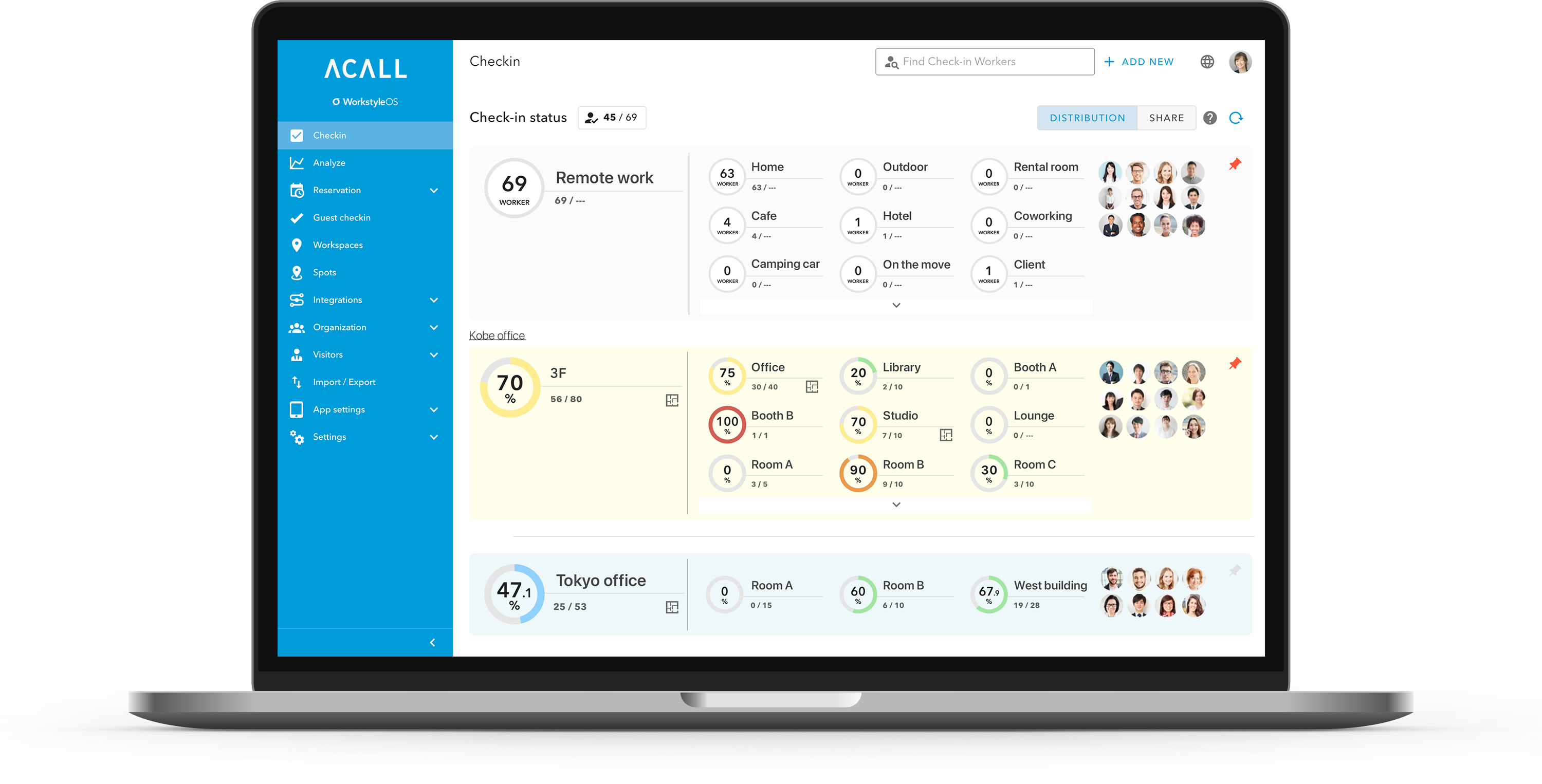 WorkstyleOS Portal Menu
Please refer to [WorkstyleOS Portal (General User)]for detailed explanations of each menu and how to use it.
Menu

Description

Checkin

See [who] is working [where].

My Page

Check your account information, schedule, and announcements.
When you log in to WorkstyleOS Portal, you will see My Page first.

Reservation (Workspaces)

Reserve workspaces (meeting rooms and equipments).
Check status of reservations.

Reservation (Spots)

Reserve spots (seats and meeting rooms).
Check status of reservations.

Guest checkin

Check the reservation information (workspaces) and your visitors.

Visitors (Guest book)

Register guests and their company information.

Visitors (Events)

Create event information to invite your guests.

Email Templates

Check email templates to send invitations with an appointment
code to your guests.