Service: WorkstyleOS Portal、ACALL MEETING
User: Administrator
This page explains how to allow staffs who create an appointment to enable/disable auto-cancellation when they are creating a workspace appointment
This function is useful when you do not want to auto-cancel certain appointments only, such as a meeting with some special clients.
Adding auto cancellation settings
Open [App settings] > [ACALL MEETING] in side menu on the WorksytleOS Portal.
"Auto Cancel" setting item will be displayed.
Set [Add] to "ON" and click [UPDATE].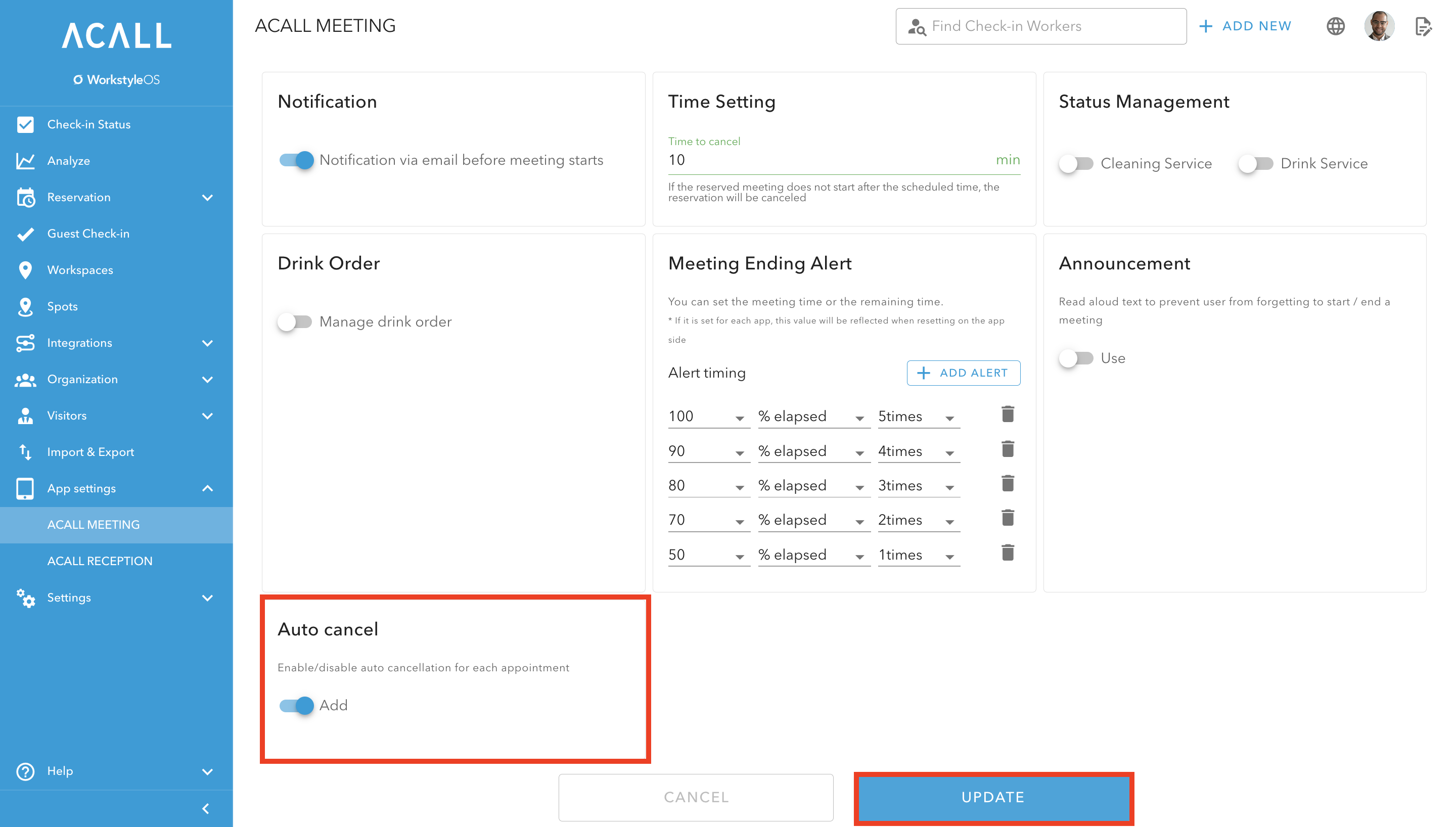 This is the end for completing the settings to enable/disable auto cancellation.
Selecting whether to enable auto cancellation when creating an appointment or not
NOTE
・The following is the user's process.
When you turn ON "Auto Cancel" setting, an "auto cancel enable" item will be displayed in the Create/Edit screen of reservations.
Turn ON/OFF depending on your reservation usage.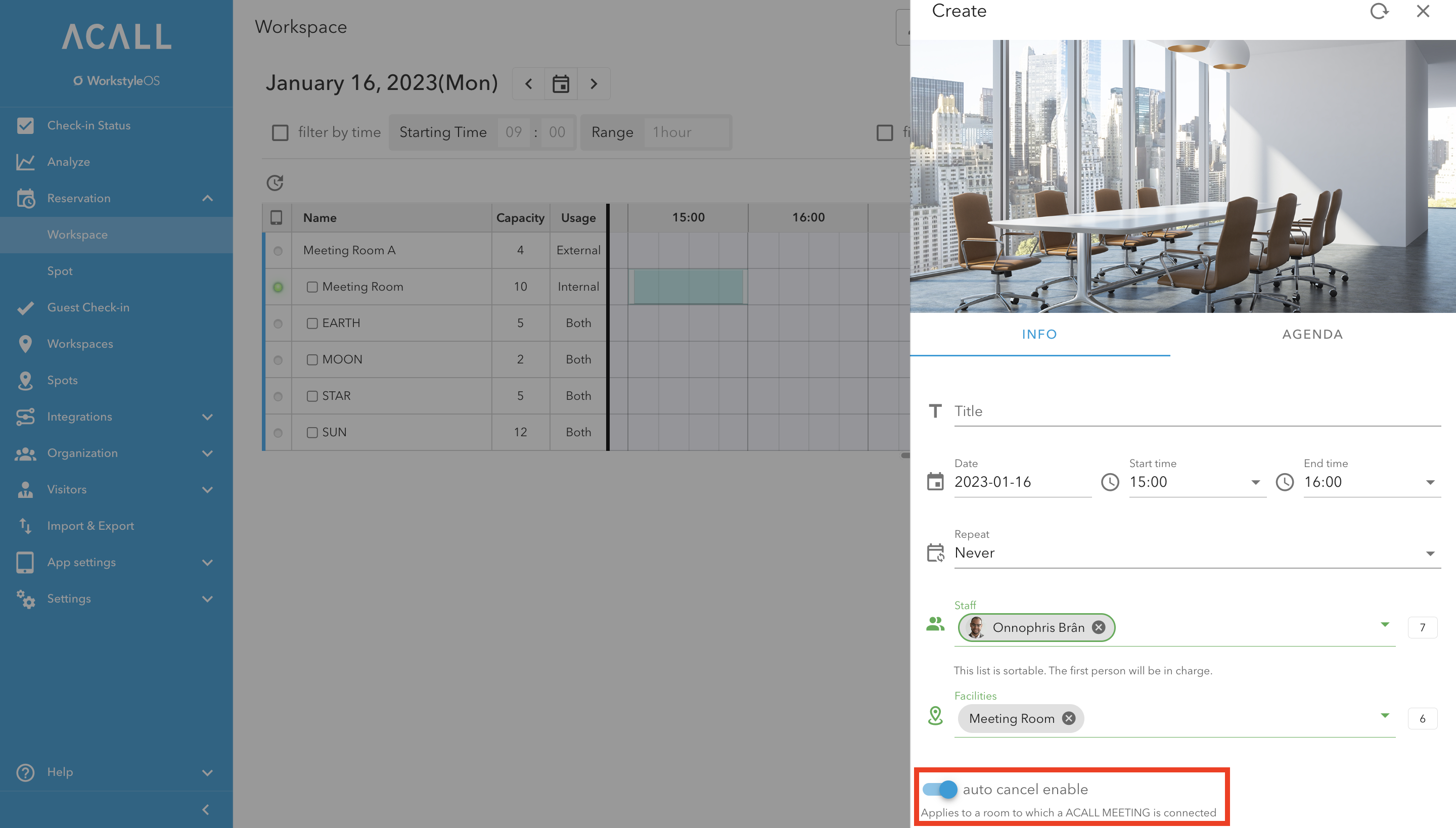 Auto cancel settings

Auto cancel function
ON

If no one proceed entry procedure in ACALL MEETING within the scheduled time, the appointment will be automatically canceled.

Please refer to [Setting Time for Auto Cancellation of Meeting Room Appointments] on how to set the time until auto cancellation.

OFF

Even if no one proceed entry procedure in ACALL MEETING, the appointment will not be automatically cancelled
NOTE
・The "auto cancel enable" setting is also displayed when reserving a workspace that is not connected to ACALL MEETING.
However, The reservation will not be automatically canceled regardless of the ON/OFF setting.