This page explains how to export spot check-in log and the definitions of the log file.
Administrators can use the log to aggregate and analyze floor and spot usage for a specific time period.
Spot check-in log
You can specify a time period and export check-in history as a CSV file.
Reservation data and reservation operation logs are not available.
Maximum time period you can select is 3 month.
Character encoding of the exported CSV file is UTF-8.
Export spot check-in log
Click [Import & Export] in the side menu on Acall Portal and click [EXPORT] tab.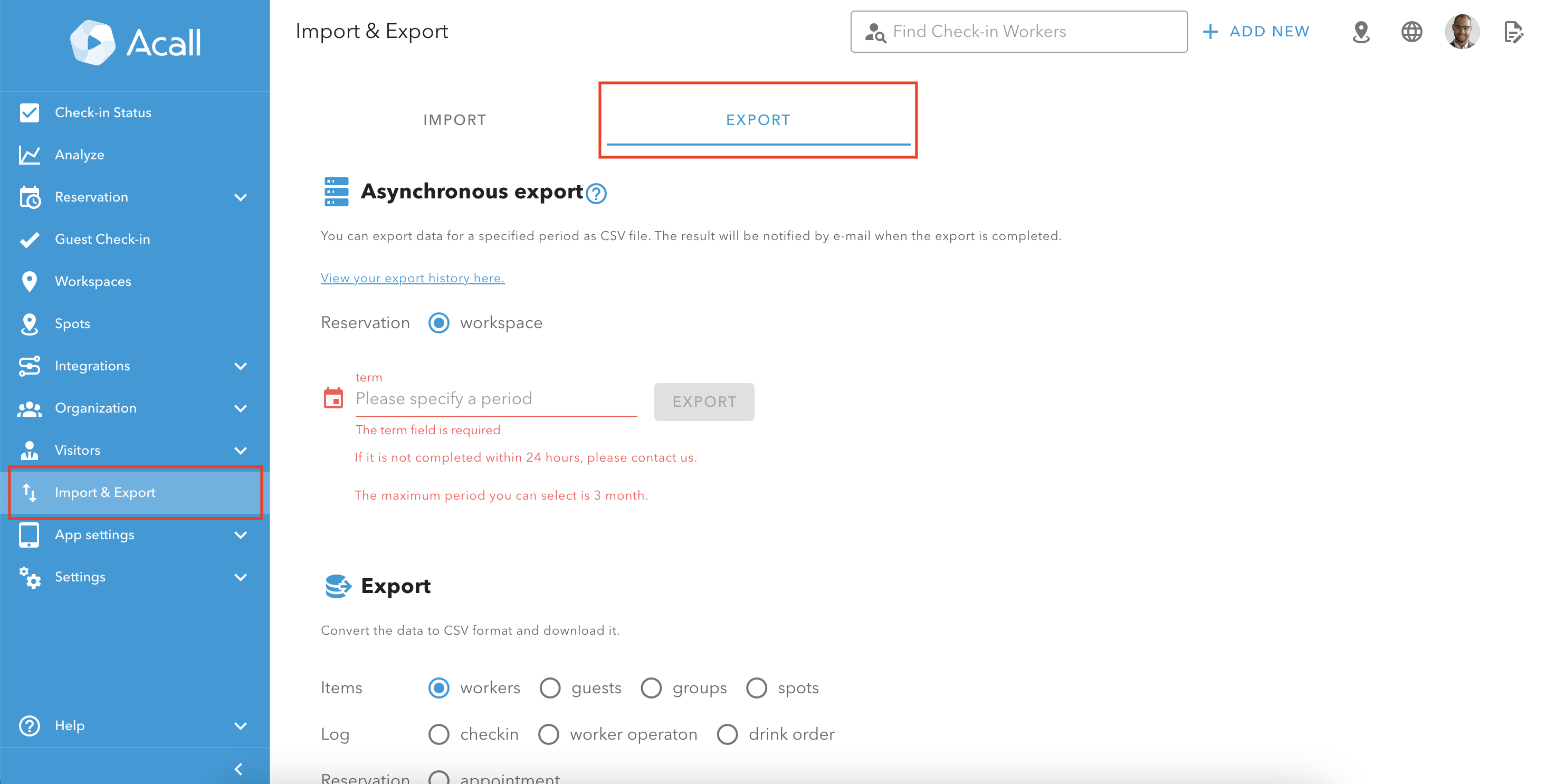 Select [checkin], specify a time period and click [EXPORT].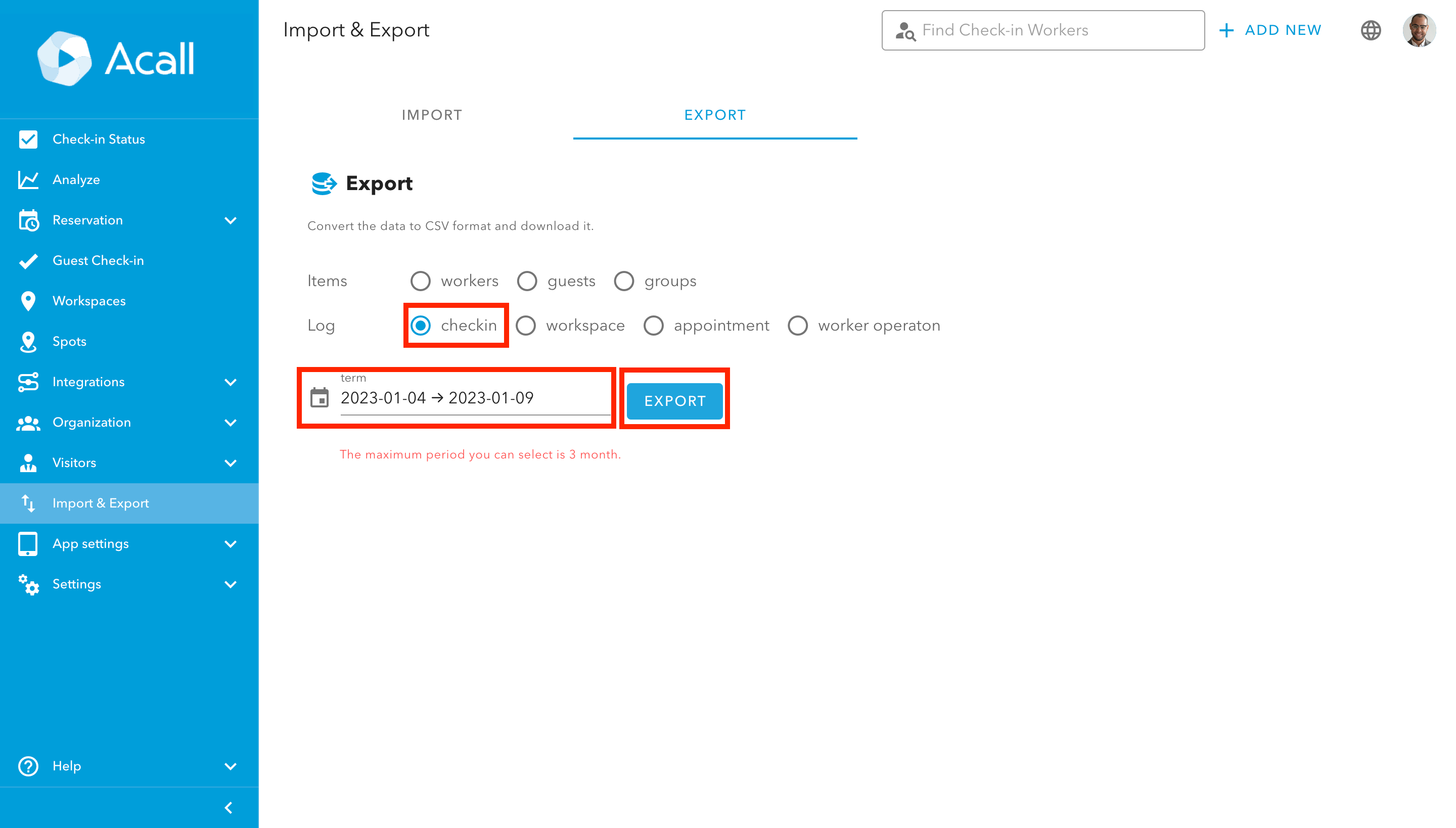 Once export is completed, "Success Exported" message will be displayed.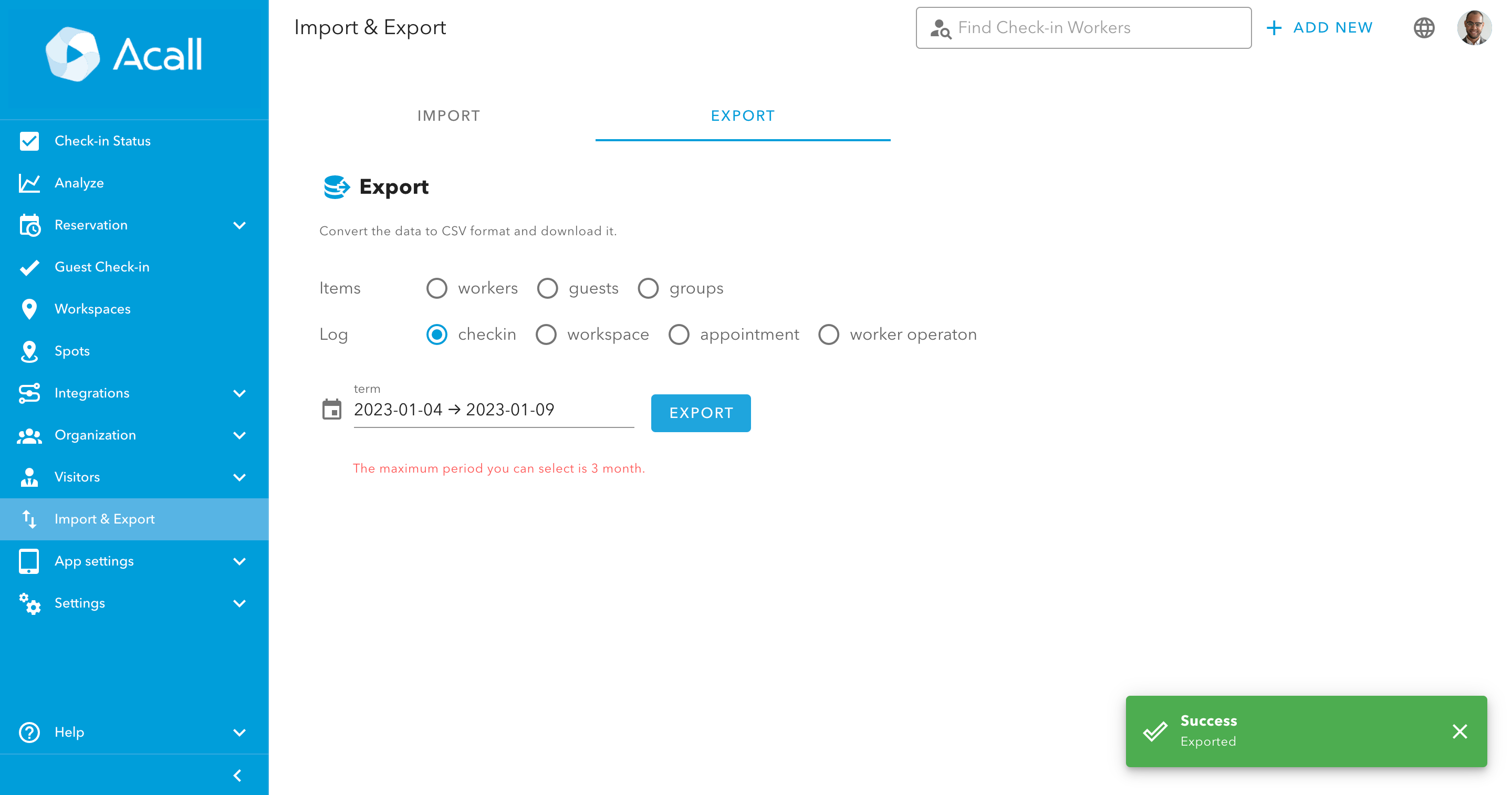 Definitions of spot check-in log
Item
Definition
worker name
Name of the worker who checked-in
worker email
Email address of the worker who checked-in
company name

Company name of the checked-in worker

group name

Group name of the checked-in worker
※If the worker belongs to multiple groups, the main group will be displayed in the log.

spot uuid
ID of the spot where the worker checked-in
spot name
Name of the spot where the worker checked-in
spot category
Category of the spot where the worker checked-in
check-in at
Check-in time
check-out at
Check-out time
reservation uuid

ID of the reservation