Service: WorkstyleOS Portal, Hot-desking (Hoteling)
Worker: Admin users
This page explains how to export the check-in log of a spot and the specifications of the log file.
Administrators can use the log file to aggregate and analyze the usage of the floor/spot for a specific period.
Spot check-in log
You can export the history of check-in operations as a CSV file by specifying the time.
The reservation data and the operation log of the reservation are not available.
The maximum period is three months.
The character encoding of the exported CSV file is UTF-8.
Exporting the spot check-in log
Open "Import & Export" from the side menu of WorkstyleOS Portal and open the "EXPORT" tab.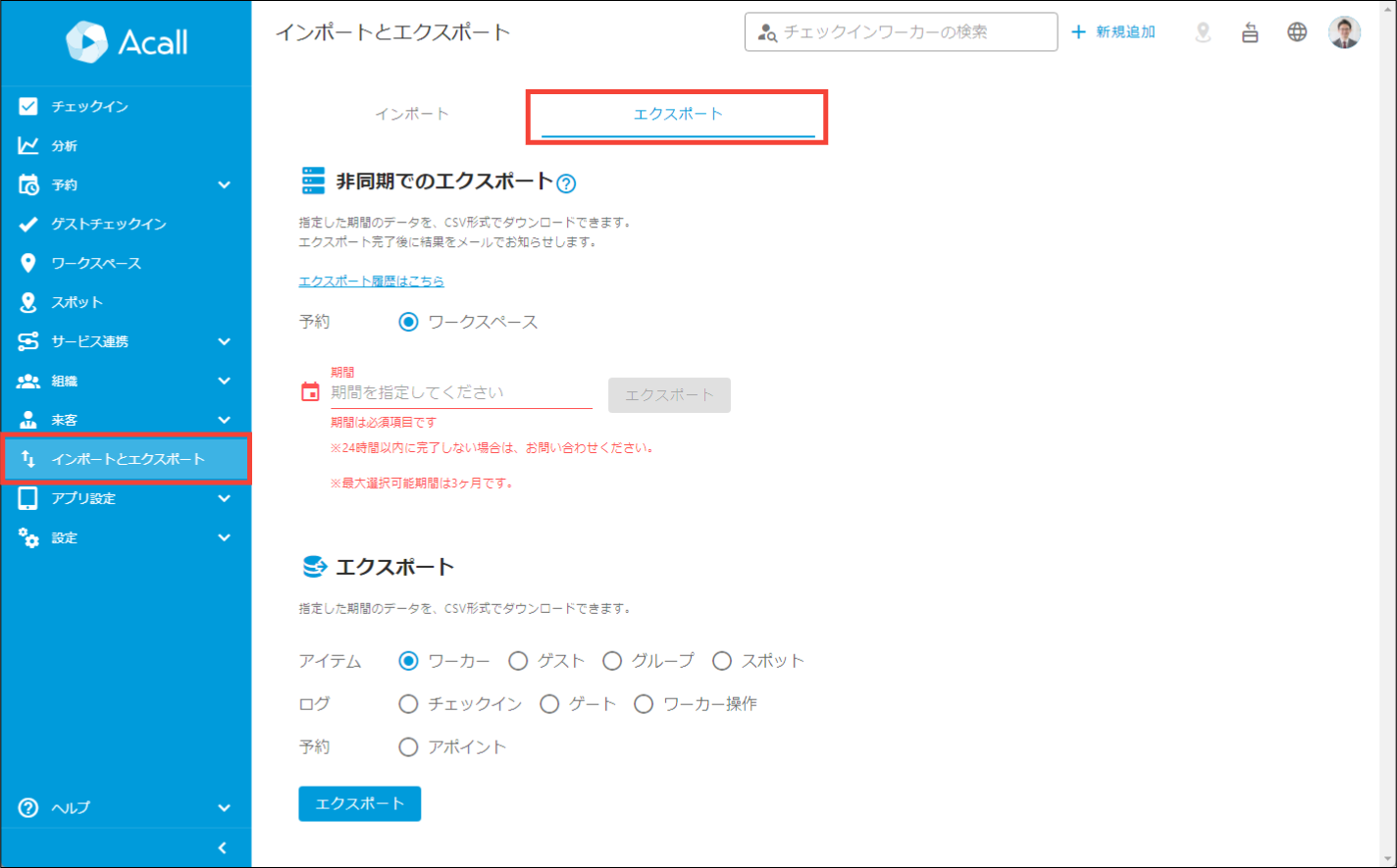 Select "spot," select a term, and click "EXPORT."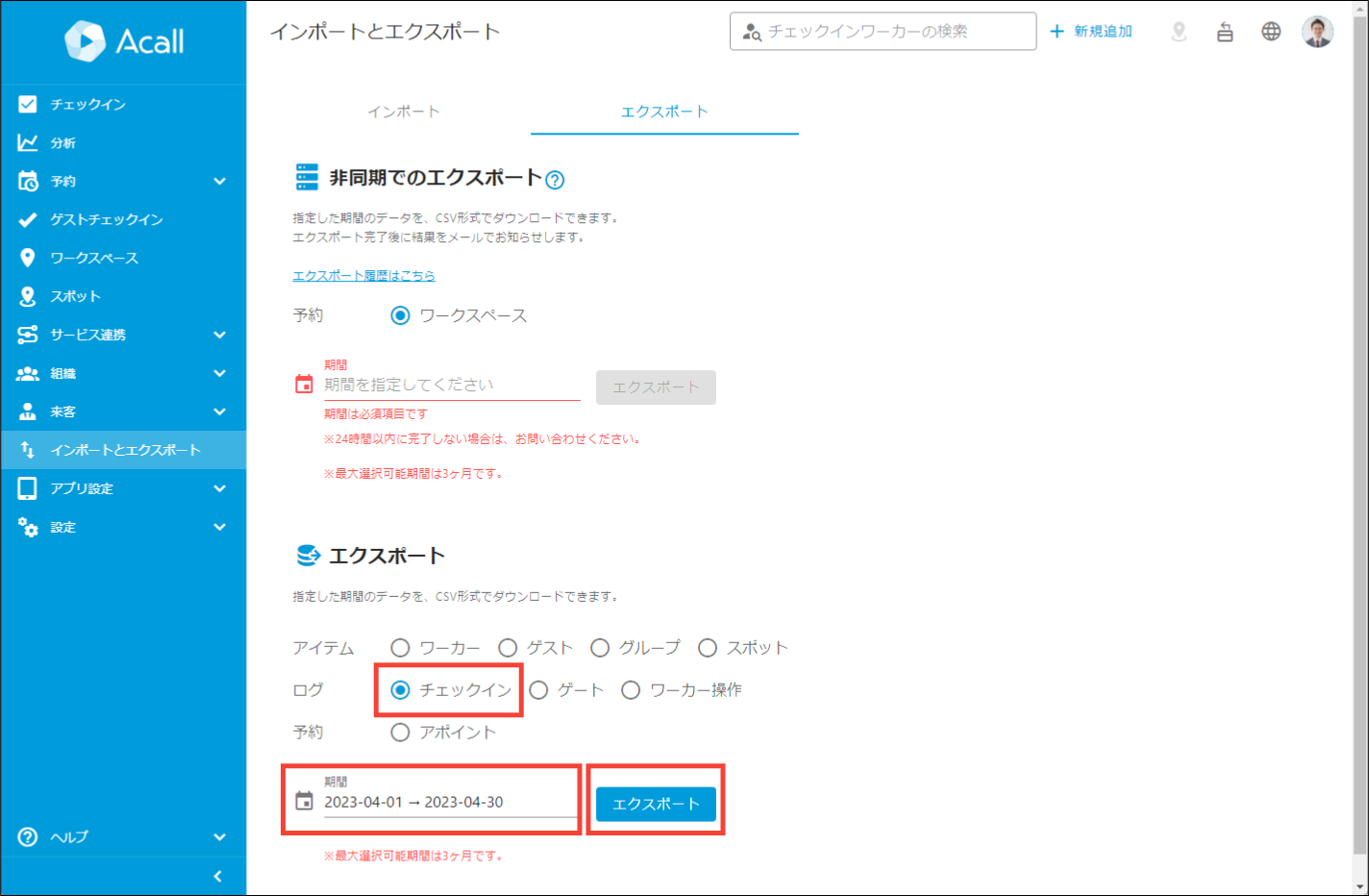 When the "Success Log Exported" message is displayed, the export is complete.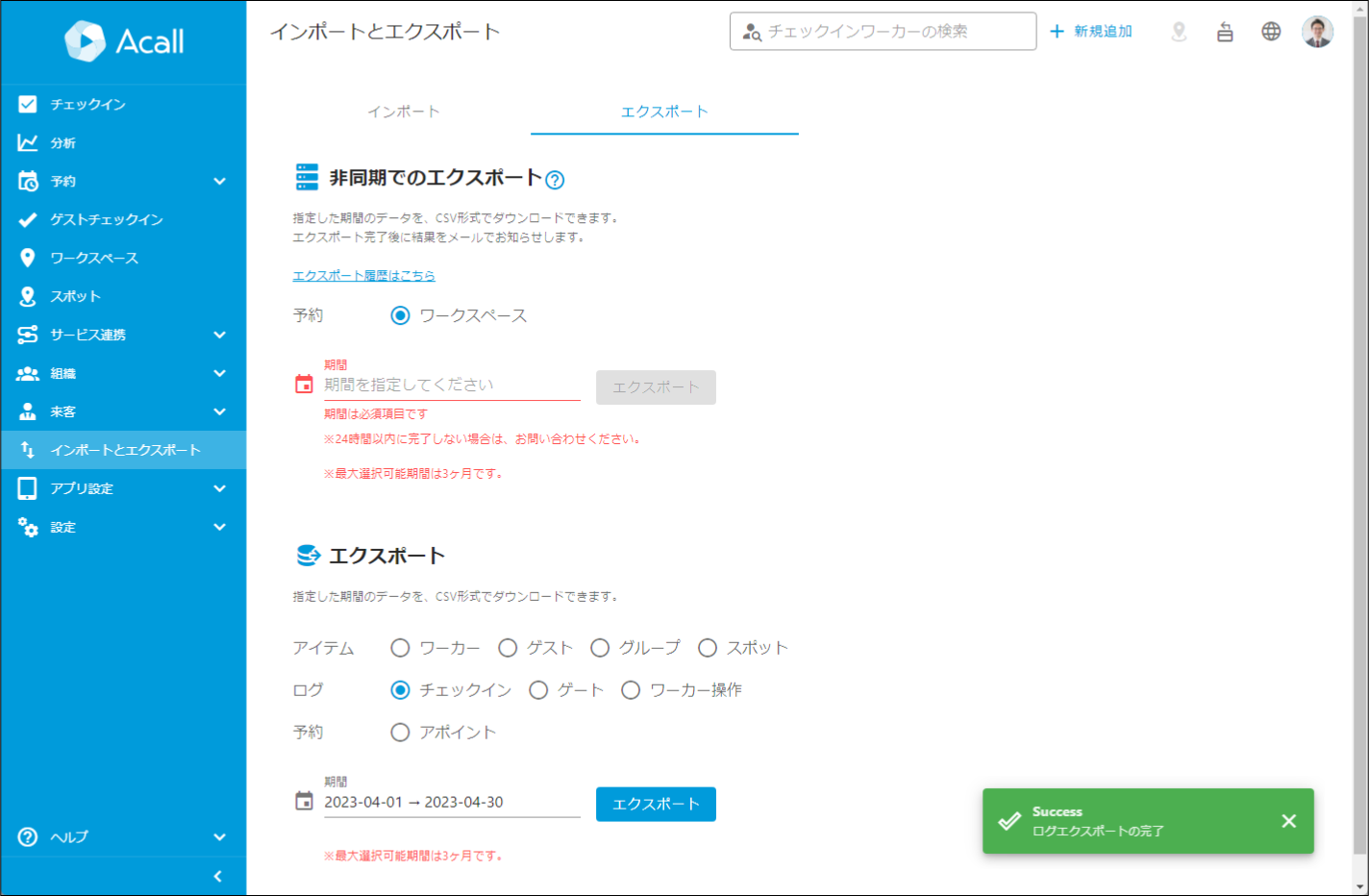 Information on the spot check-in log
Item
Description
worker name
The name of the worker who has checked in
worker email
The email address of the worker who has checked in
company name
The company the worker who has checked in belongs to
group name

The group the worker who has checked-in belongs to

※If the worker belongs to multiple groups, it will show the main group.

spot uuid
The ID of the spot where the worker checked in
spot name
The name of the spot where the worker checked in
spot category
The category of the spot where the worker checked in
check-in at
The time when the worker checked in
check-out at
The time when the worker checked out
reservation uuid

The ID of the reservation