This page explains the flow and operation of "Reserving a workspace" and "How to use Acall Meeting application."
NOTE
Acall Meeting is required to use the workspace function, but the Acall Meeting application is optional.
What is workspace?
In Acall Portal and Acall applications, "workspace" refers to the meeting rooms and equipment that are reserved and used for internal meetings and visitor appointments.
Workspace reservation flow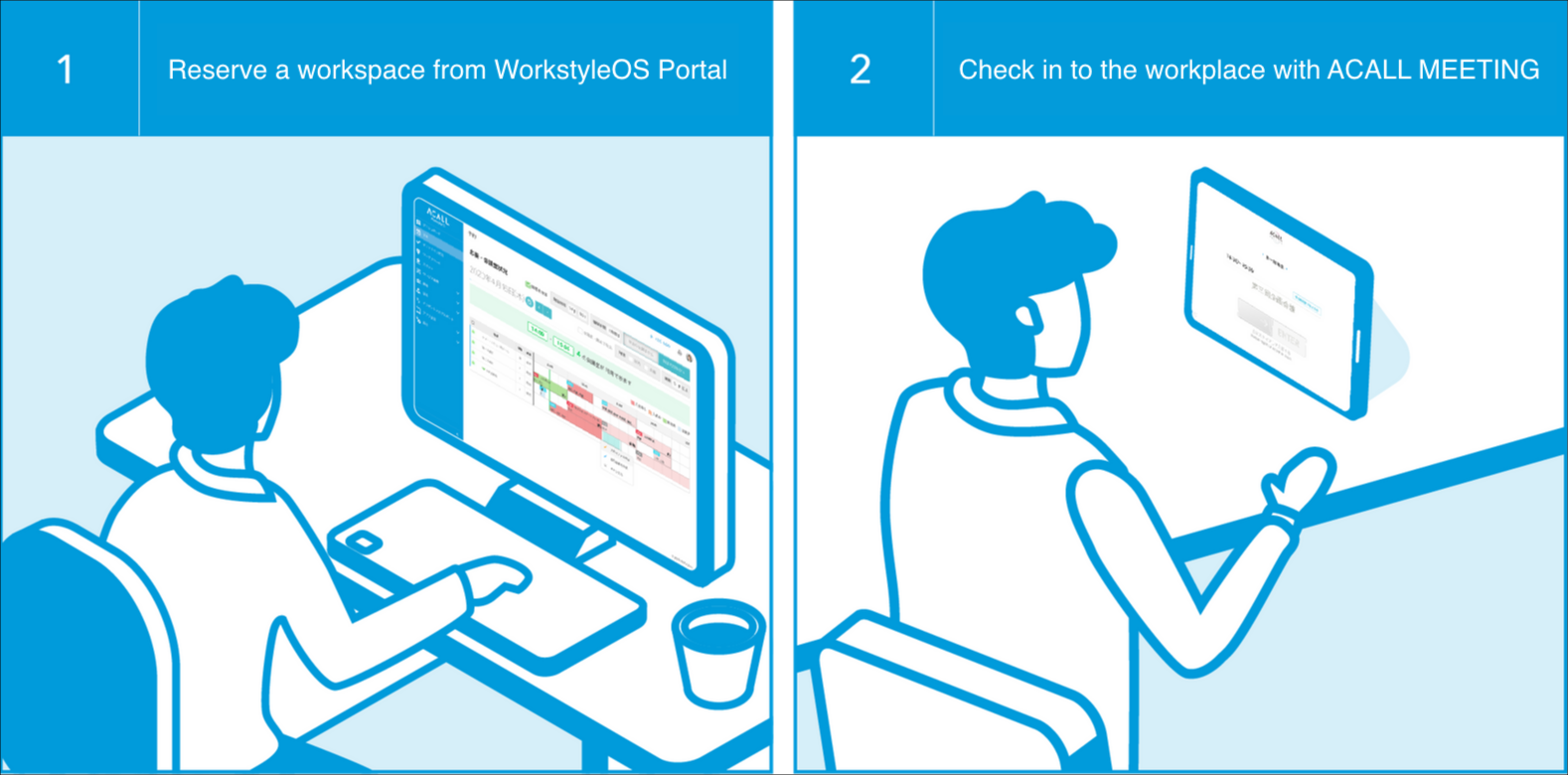 Reserve a workspace
We will create an internal meeting as an example to explain the actual reservation operation.
From the side menu of Acall Portal, click "Reservation" > "Workspace."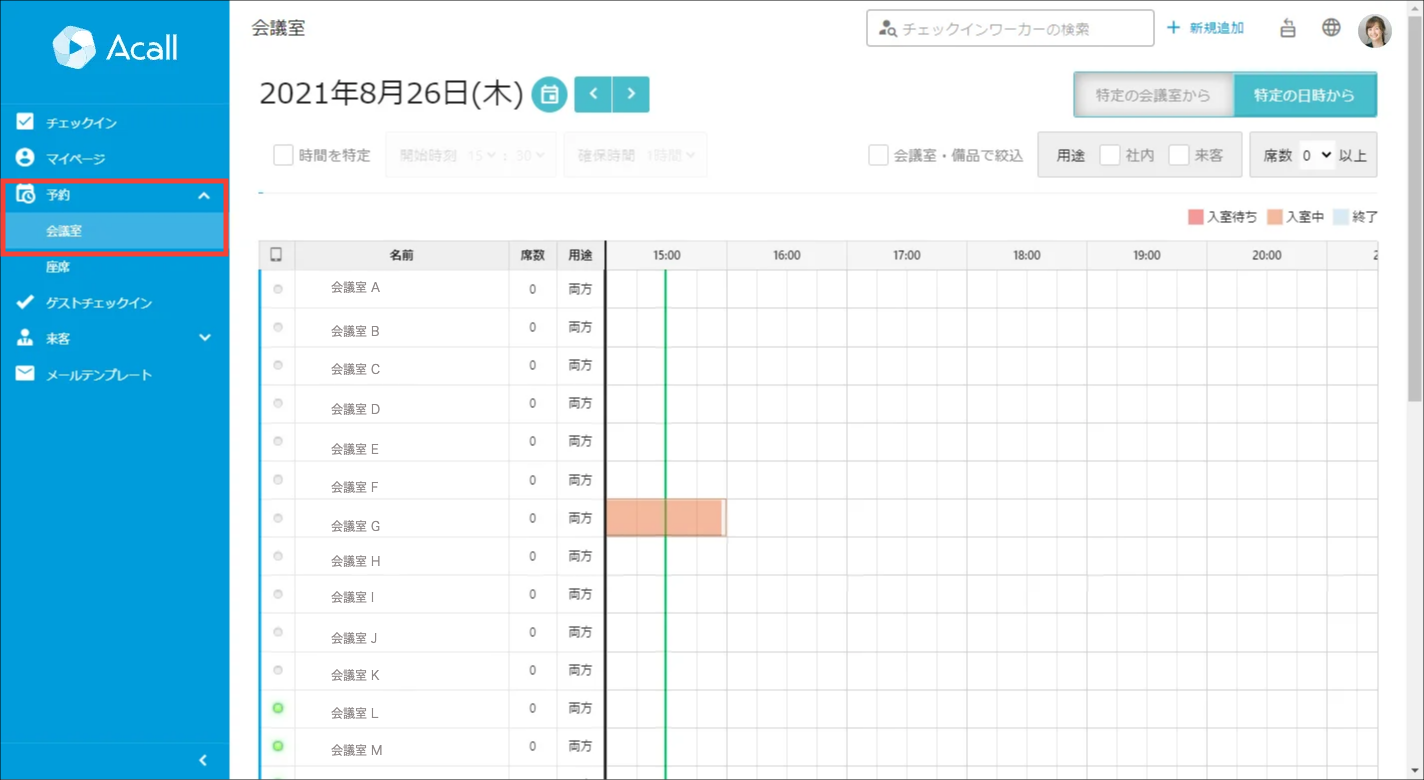 NOTE
・Please contact the administrator if [Reservation] is not displayed.
The administrator can help you by referring to "Management Settings for Meeting Room Reservations/Usage Status".
It displays a list of available meeting rooms and equipment.
Drag a cell to select the time and meeting room to reserve.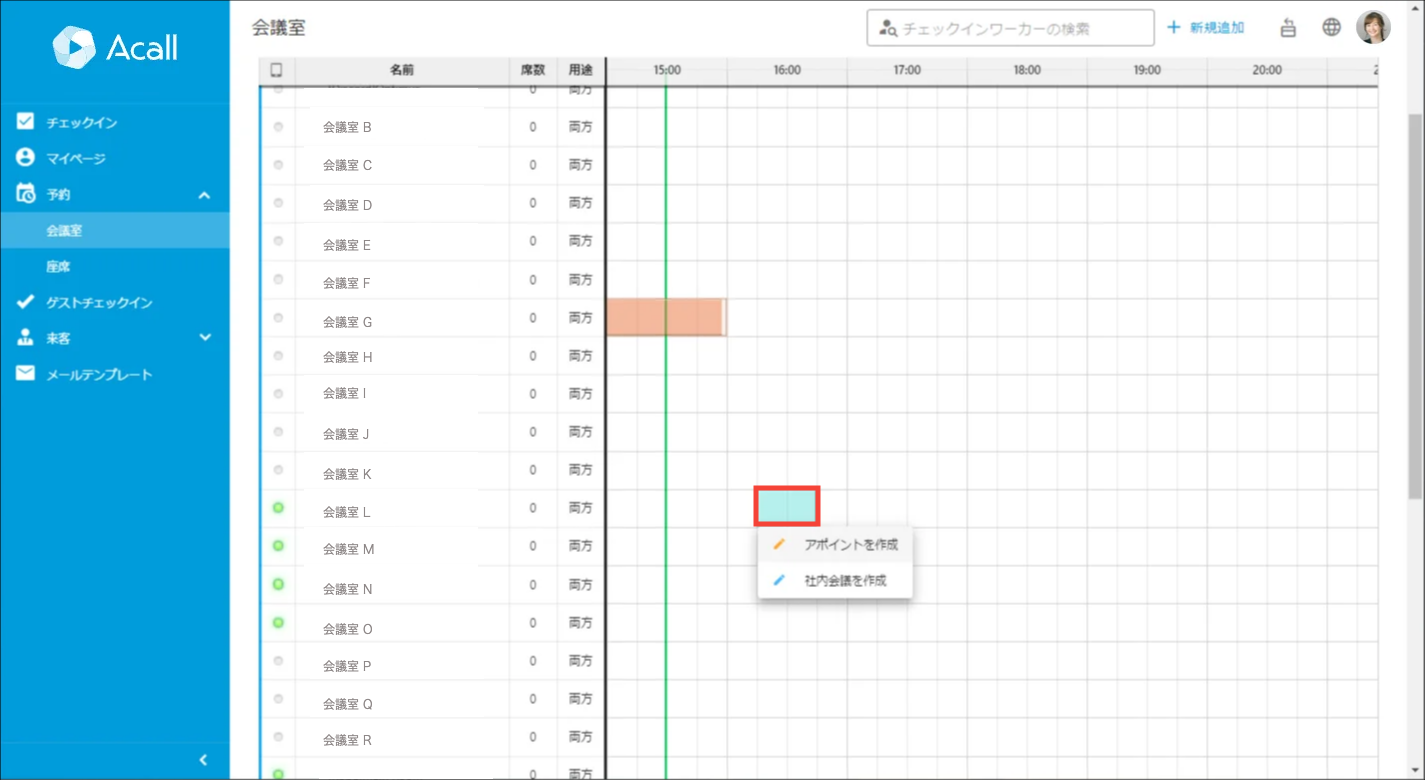 Click "create meeting."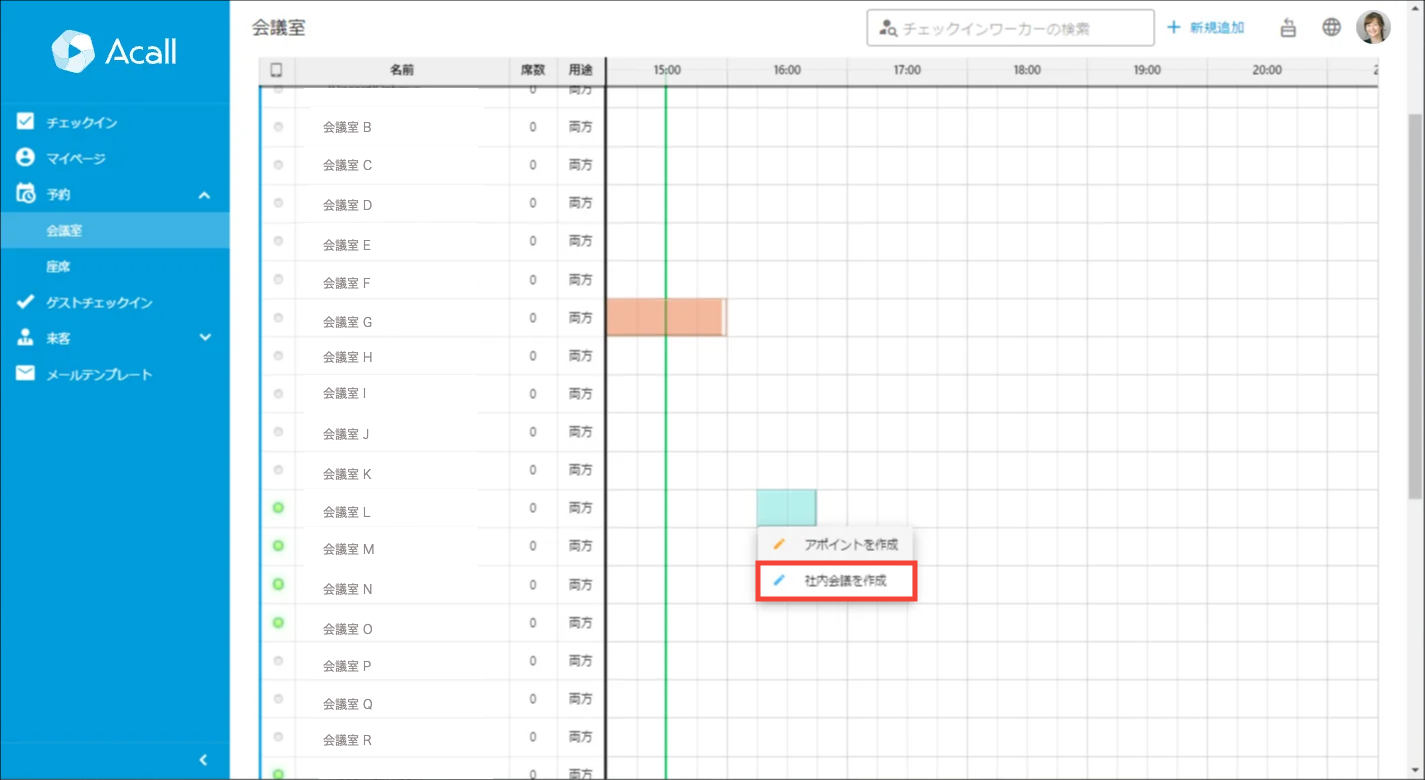 The [New Create] screen opens.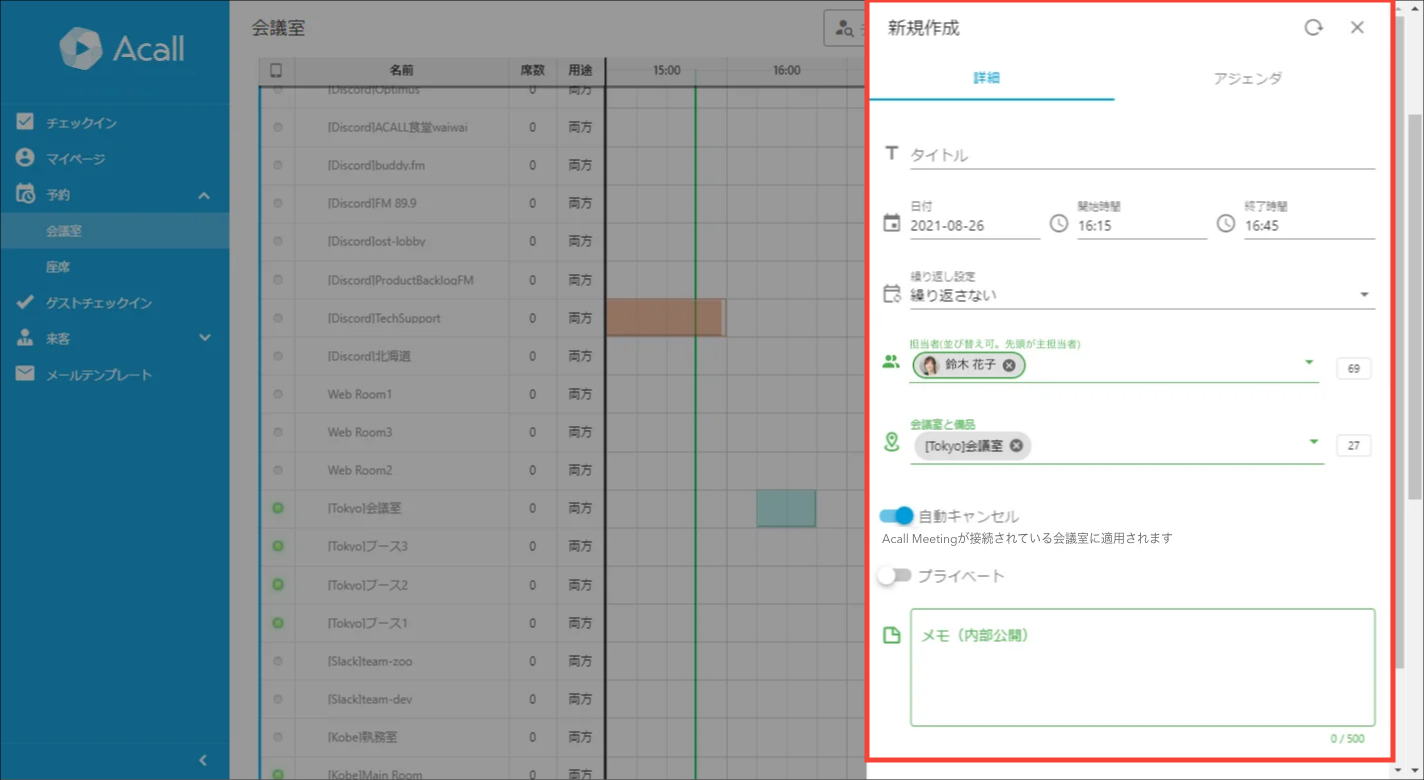 Enter information and click "CREATE."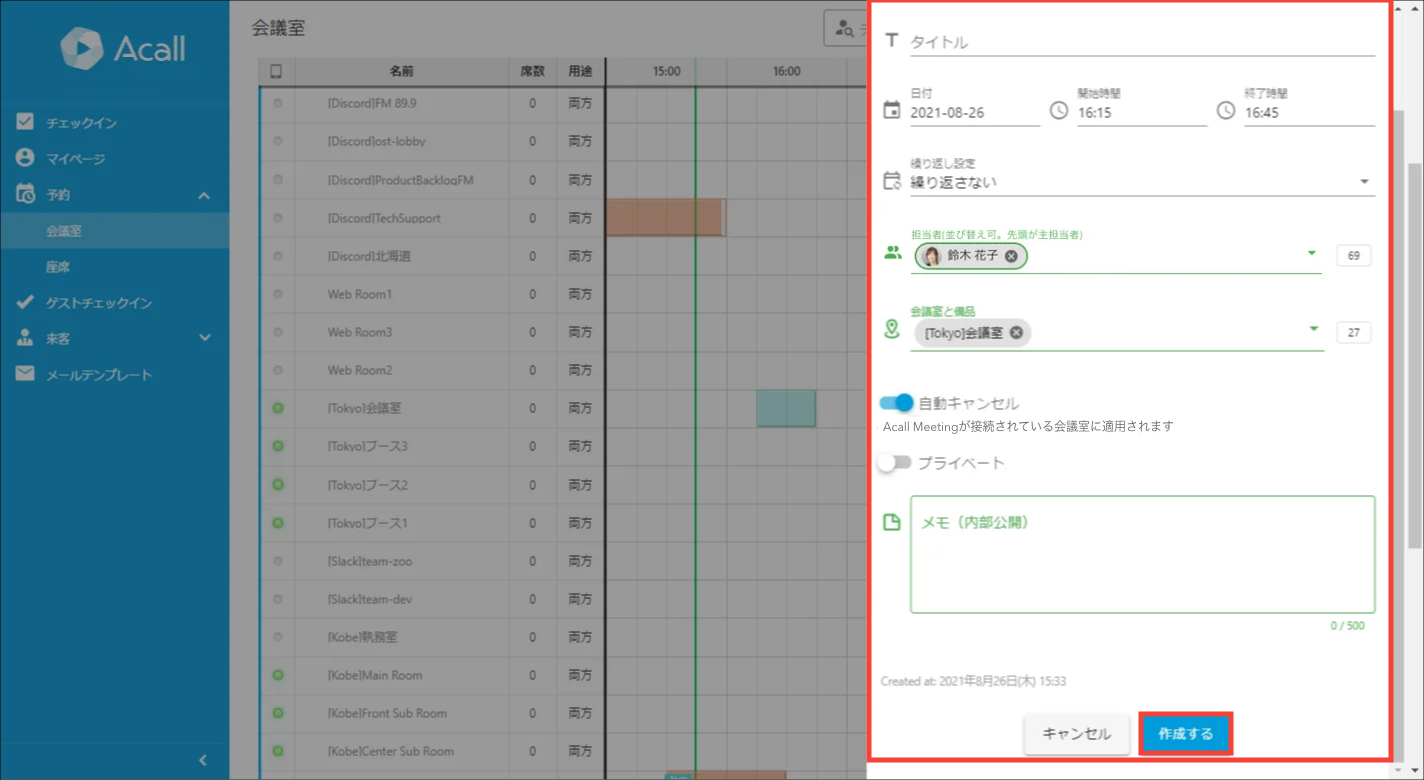 The registered appointments will be displayed as "Internal."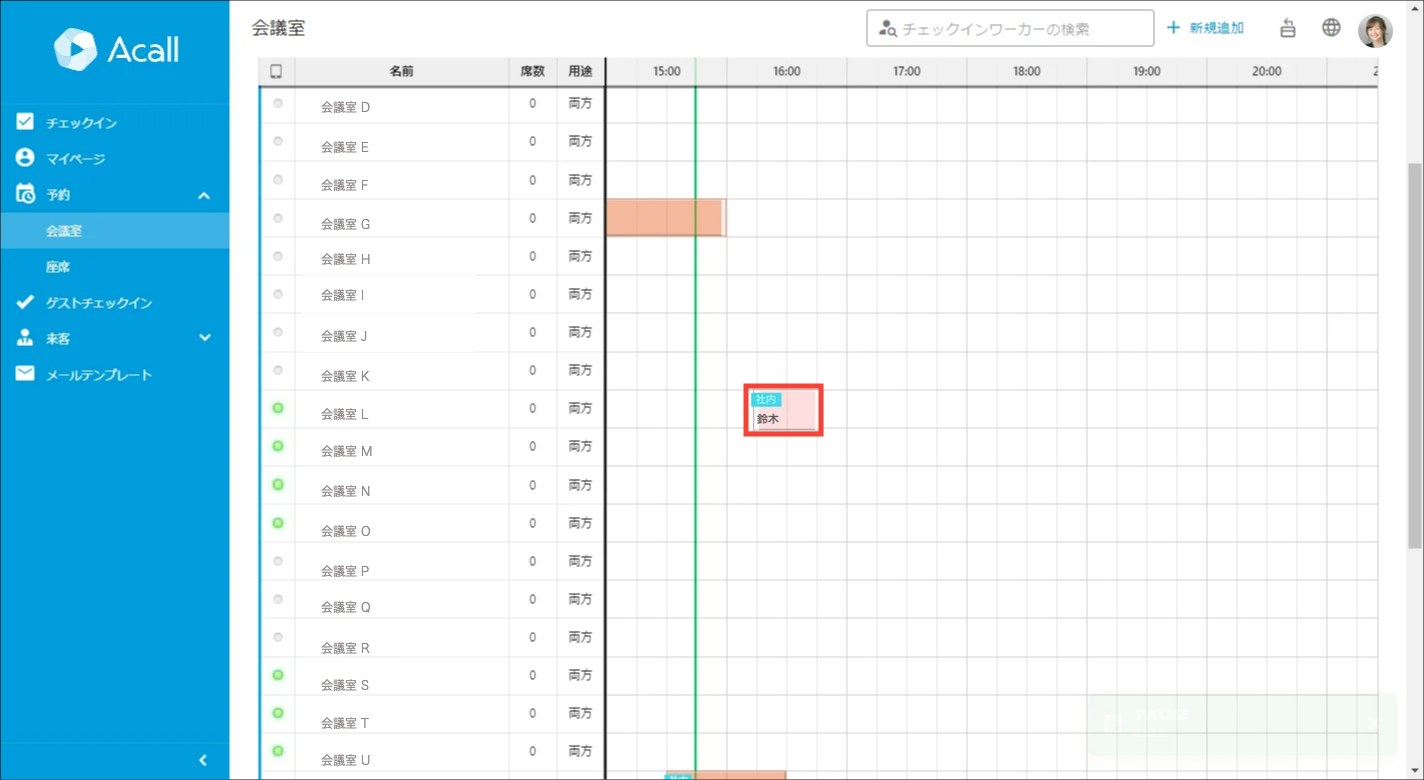 NOTE
・When you select "Create Appointment," the appointment creation screen will open.
  the registered appointment will be registered as "Visitors."
・For more information about the difference between "visitor" and "internal meeting,"
please refer to "Creat an Appointment from Acall Portal".
Use Acall Meeting
NOTE
・Only workspaces linked to Acall Meeting are applicable.
・For details on linking Acall Meeting, please refer to "Install Acall Meeting."
・The use of tAcall Meeting application is optional.
Start using a workspace
Your appointment will be displayed on Acall Meeting.
Swipe [ ENTER ] to the right to enter the room and start a meeting.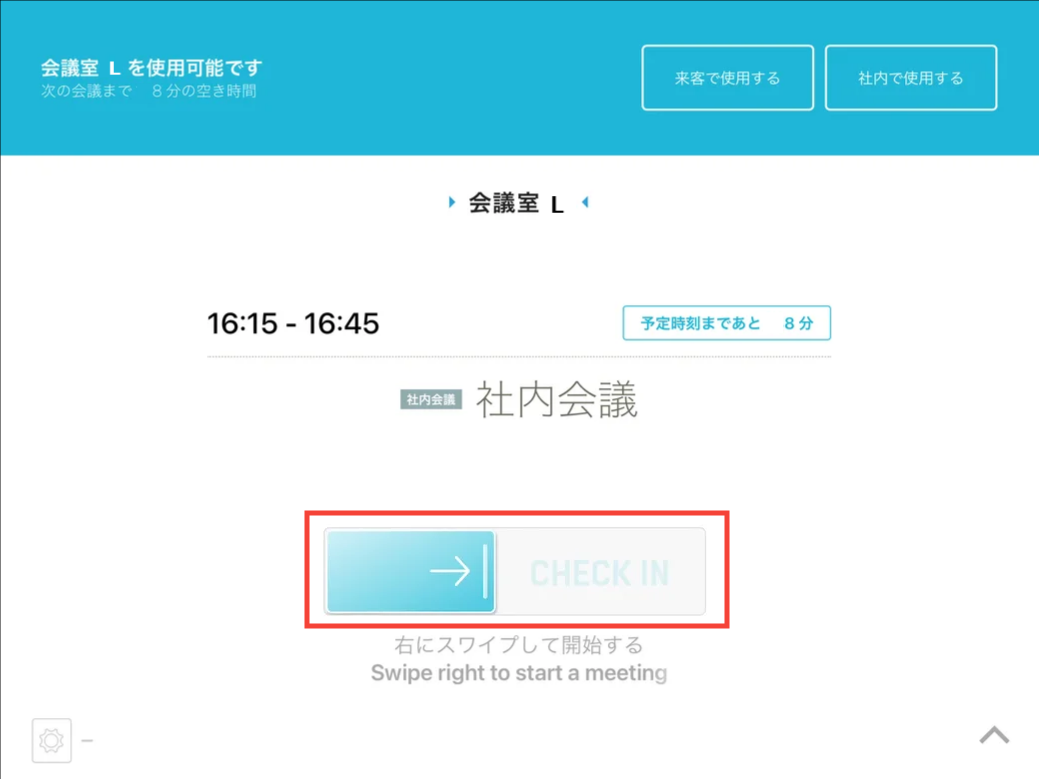 Exit from workspace
Swipe [EXIT] at the bottom of the screen to the left to leave the room and end the meeting.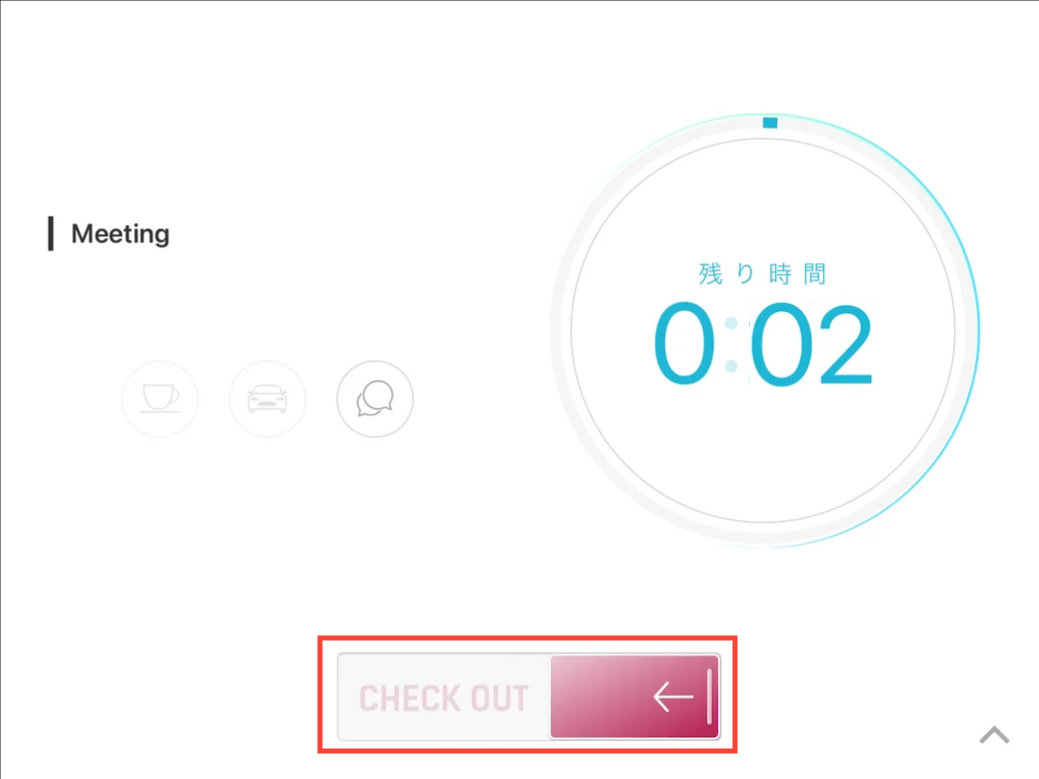 NOTE
Refer to "Start Reserved Meeting with Acall Meeting" for more information.
Learn more about workspaces
This page explains the basic operations of the workspace function, from making an appointment through Acall Portal to using Acall Meeting.
You can use other features, such as making reservations from your smartphone or linking with Outlook/Google Calendar.
If you want to know more about the workspace features, please refer to the "Useful Tips for General Users (Workspace)."