Reserve your seat immediately (instant reservation) from your iPad.
If you would like to use the seat reservation function on your iPad, you will need to configure the settings on our side, so please contact us here.
Also, please set up your iPad in advance.
Instant reservation
Tap the seat you want to reserve on the map.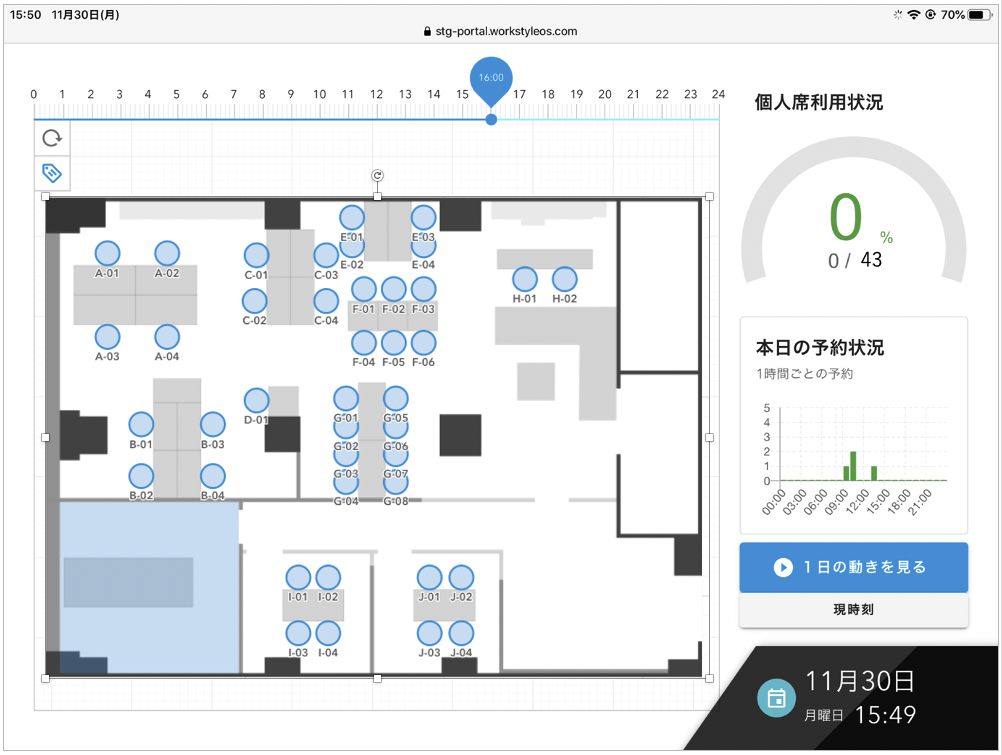 | | |
| --- | --- |
| Buttons | Description |
| | Displays an animation of the daily reservation status. |
| | Displays the reservation status at the current time. |
| | |
| --- | --- |
| Seating situation | Description |
| | Vacancy |
| | Under selection |
| | Reserved |
Enter worker code.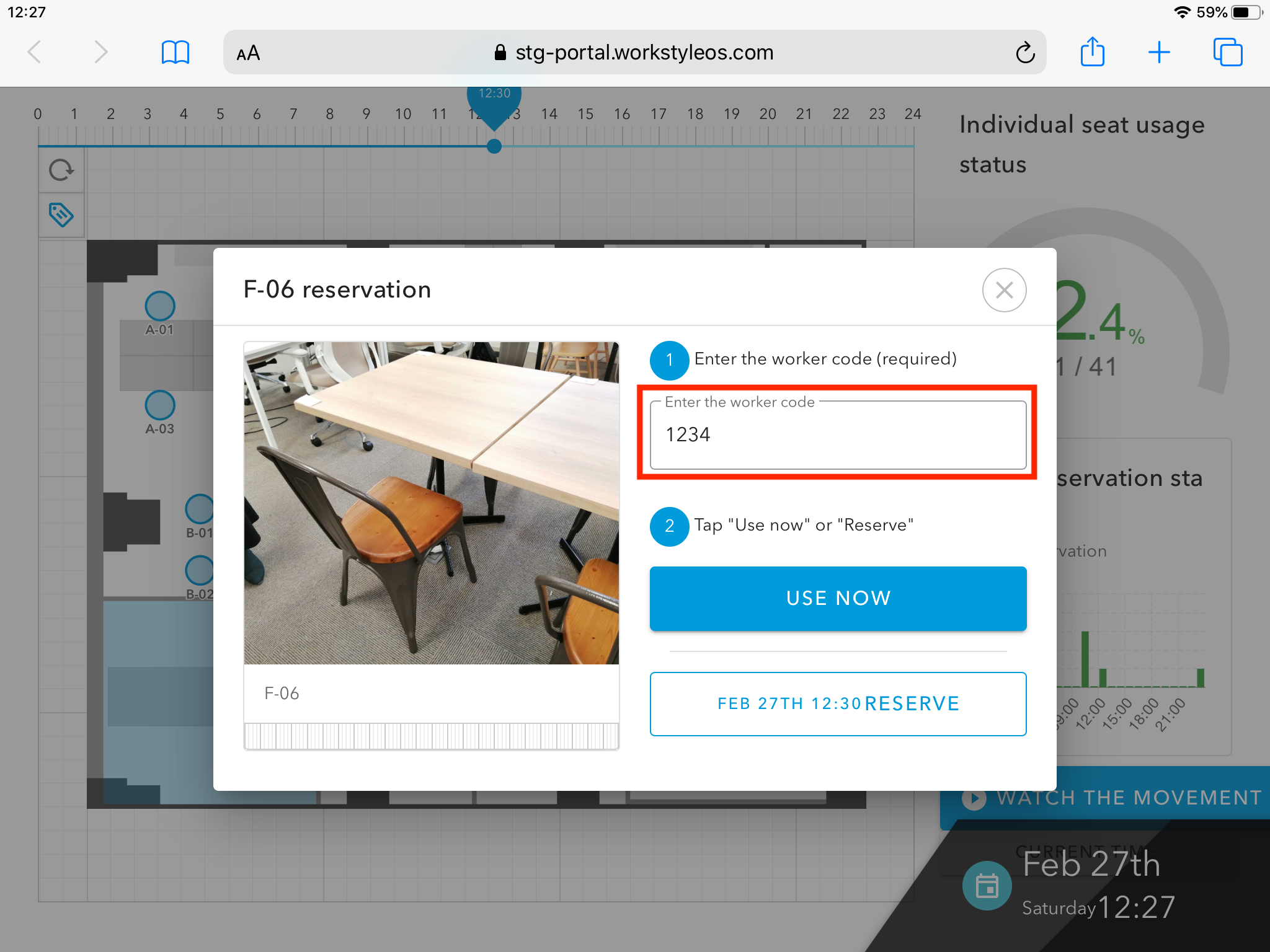 Tap [Use Now].
*Instant Reservation is up to 3 hours.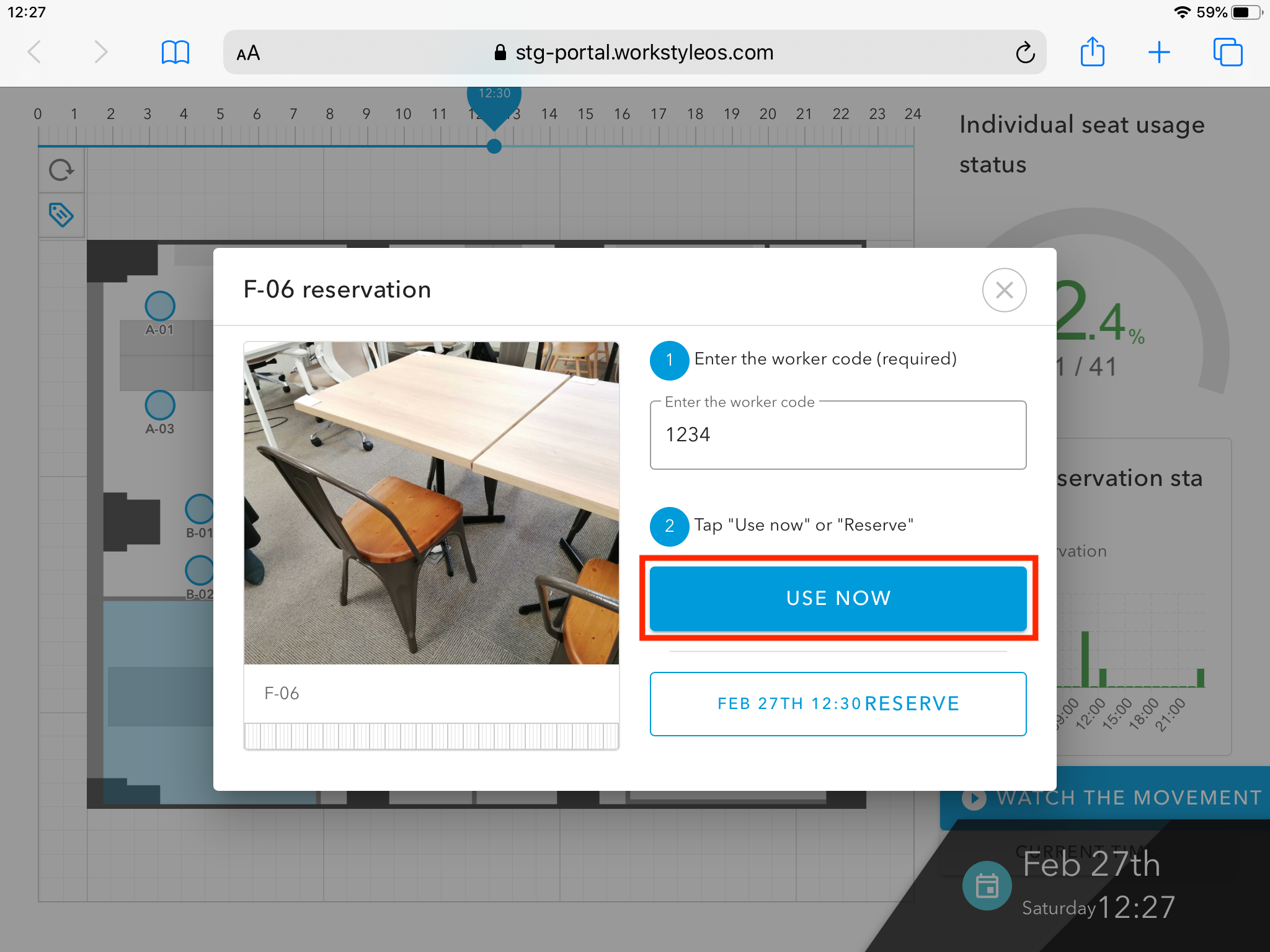 Seat reservation is complete.
Tap the [X] button in the upper right corner of the pop-up to return.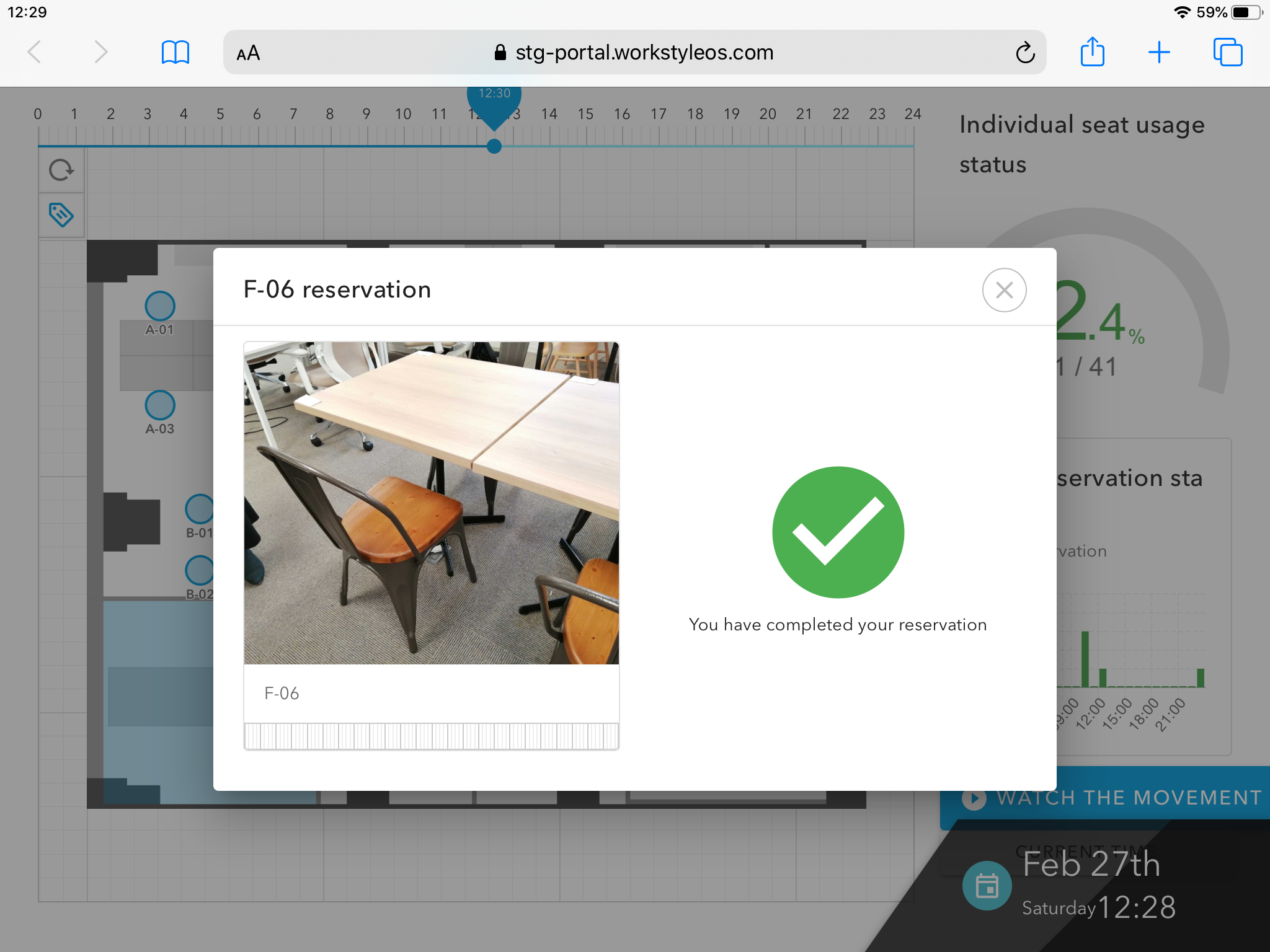 FAQ
Q. I get a screen like this and cannot reserve a seat.
You cannot make a reservation if it has already been reserved or if you have selected a time that is past the current time.
Set the slider at the top of the map to present to future time and select the blue seat.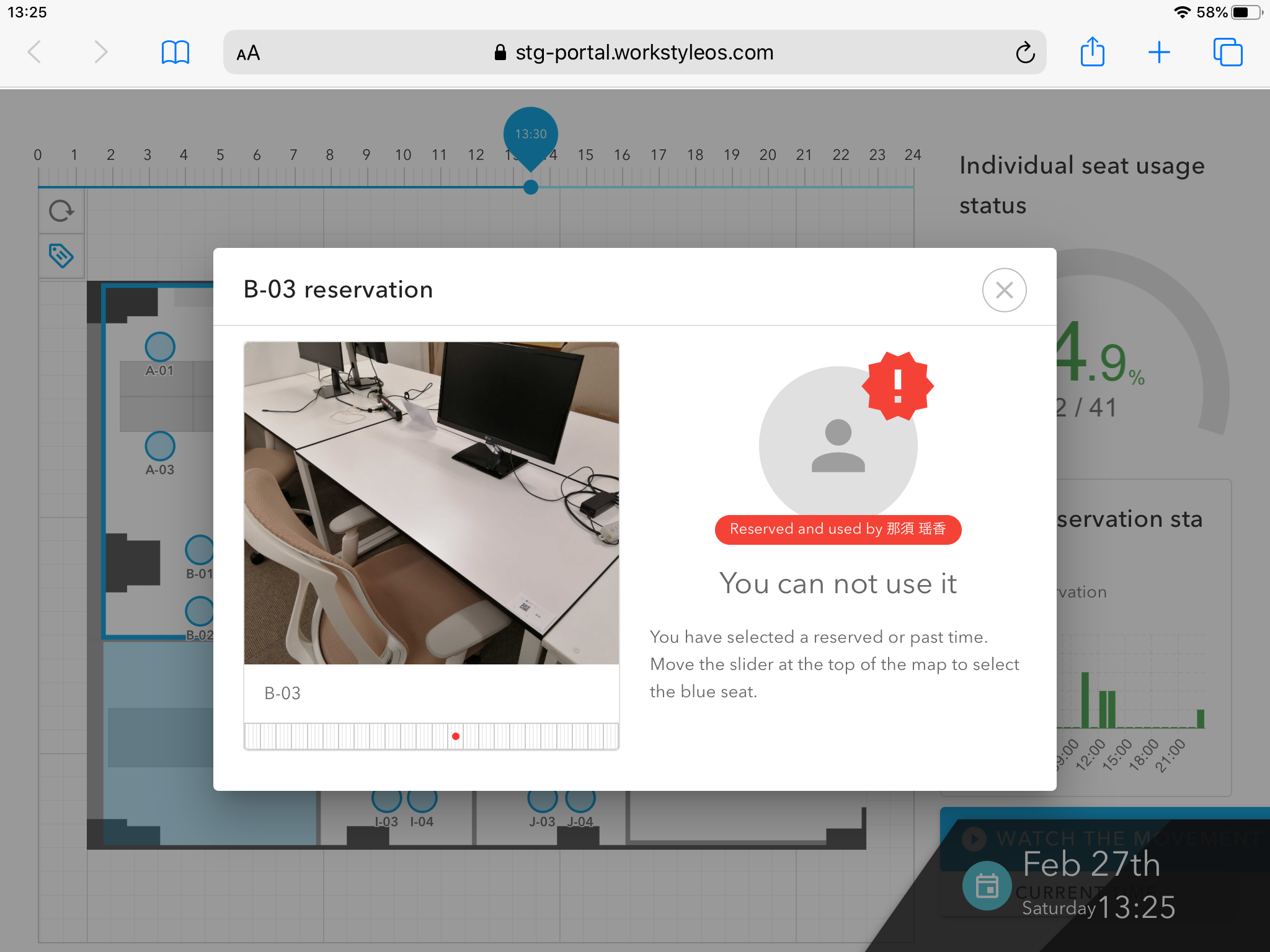 Q. How long can I edit/cancel my reservation?
・You can change or cancel the start/end time up until the reservation start time has passed.
・If the reservation start time has passed, only the end time can be changed.
・If the reservation end time has passed, the time cannot be changed or cancelled.