Set up your iPad to be able to reserve seats.
If you would like to use the seat reservation function on your iPad, we will need to configure the settings on our side, so please contact us here.
Open the WorkStyleOS Portal login screen.
https://portal.workstyleos.com/login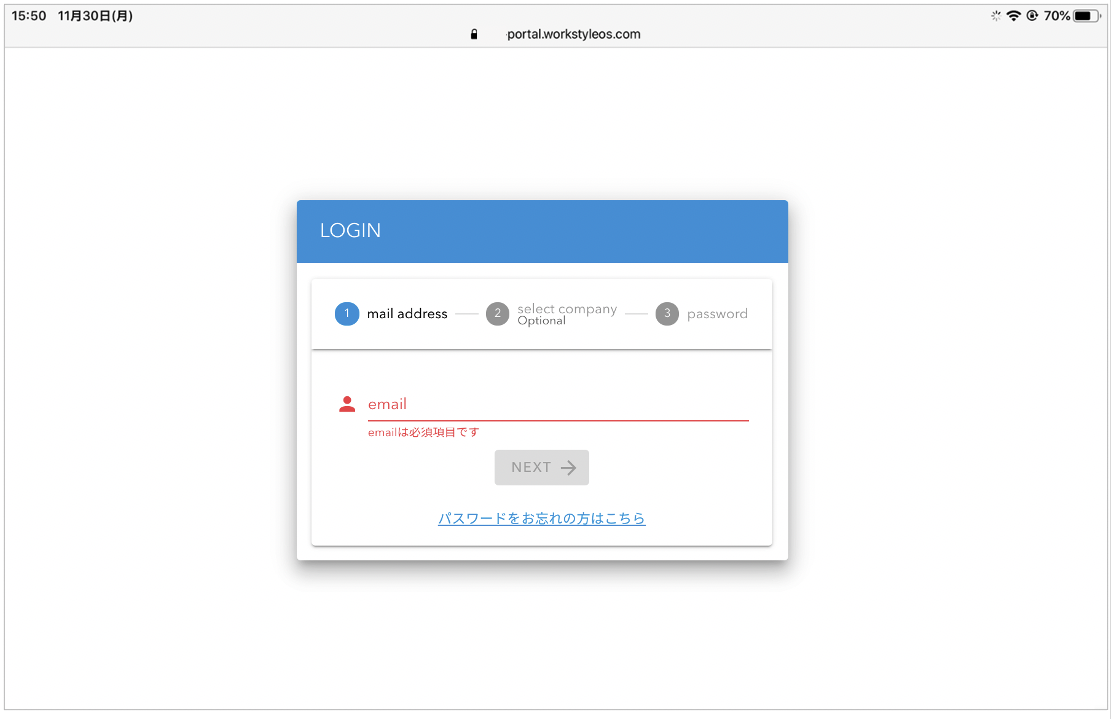 Log in with the iPad account that has been authorized.

From the side menu, go to "Dashboard" and open the [FLOOR CONDITION] tab.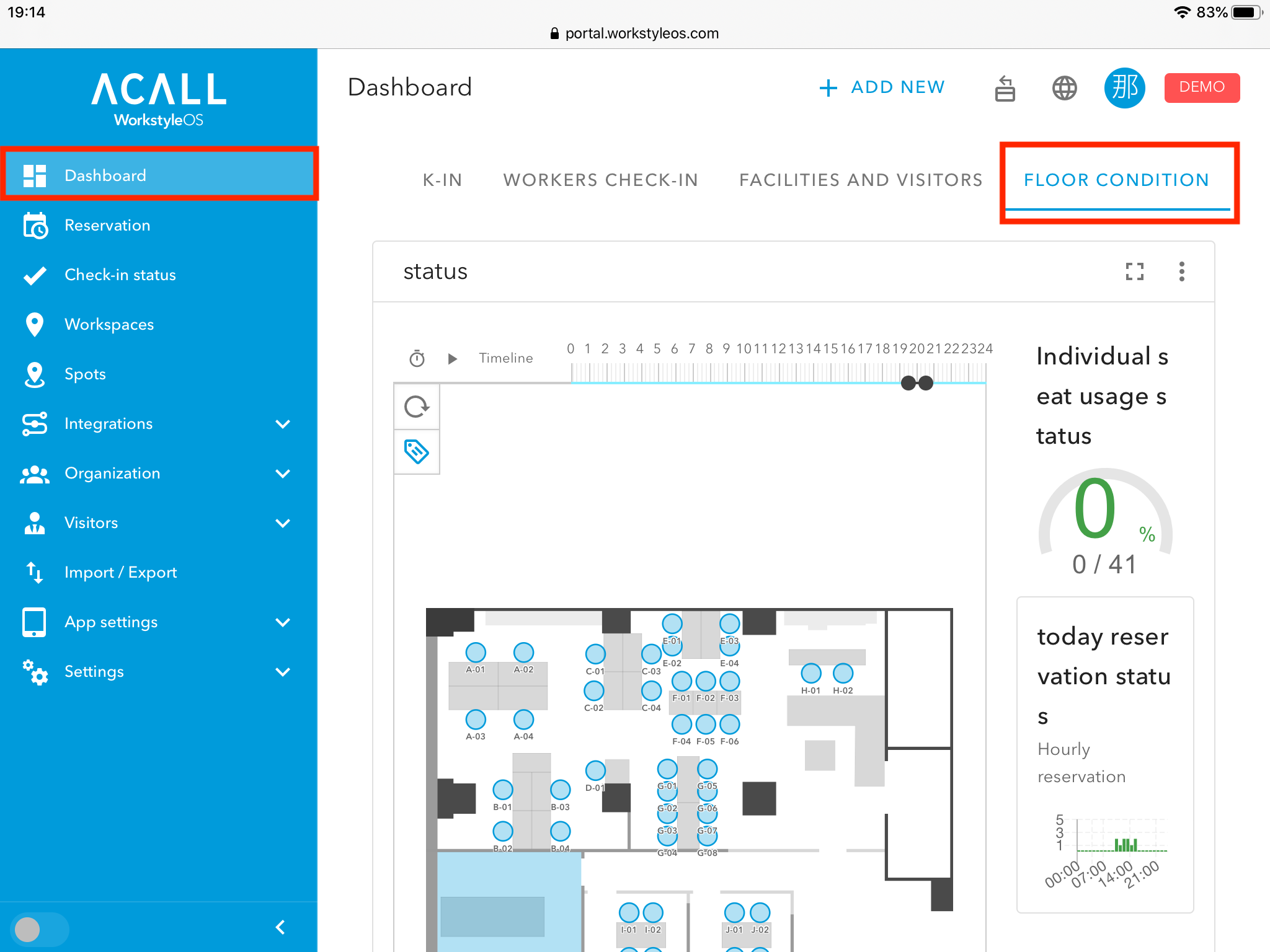 Select [Reserve Display] for the floor you want to display.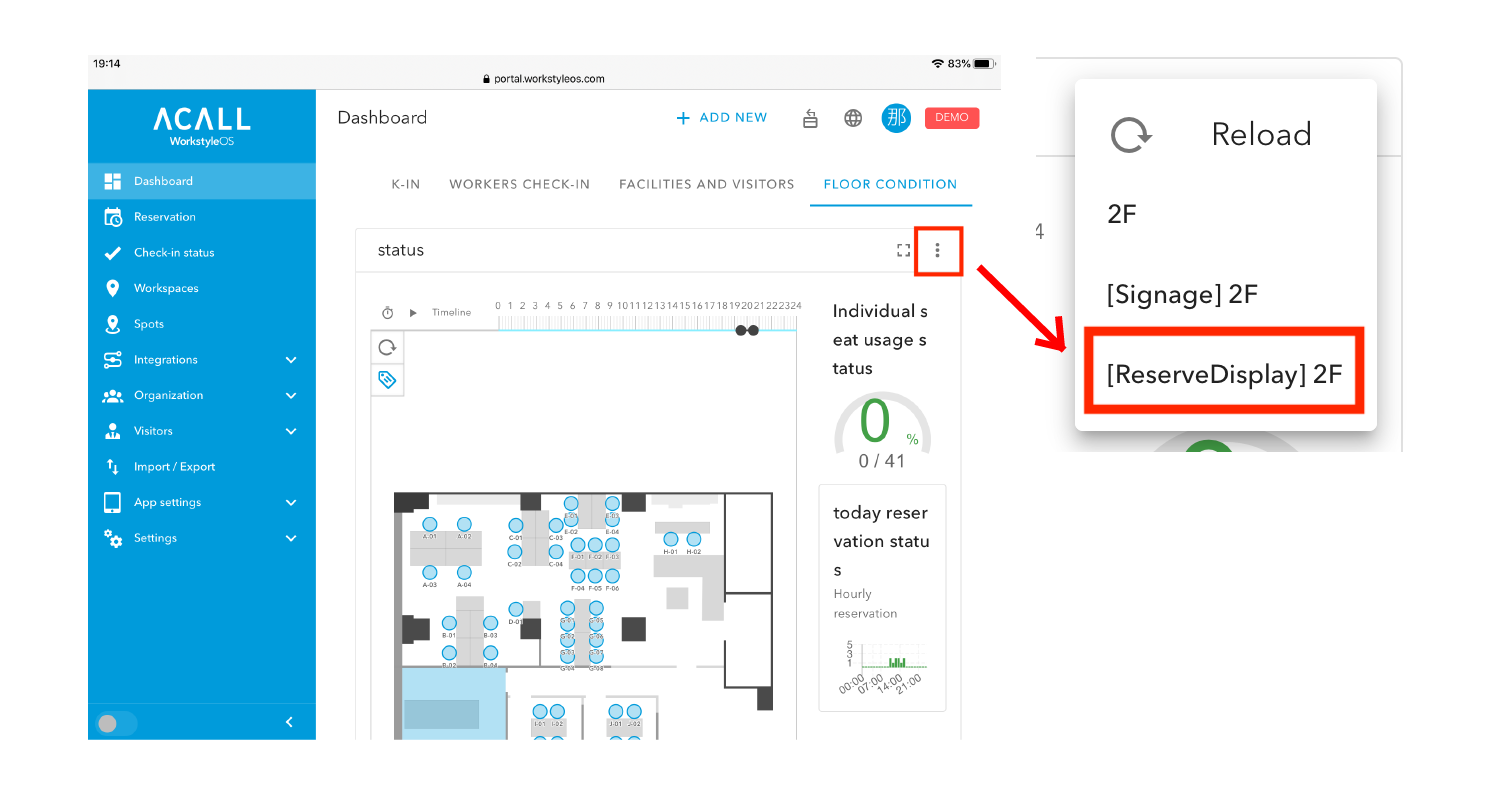 Set your browser to full screen and your settings are complete.