Check out from your seat on Acall Mobile.
Open the [Check-in] screen on the menu at the bottom of the screen.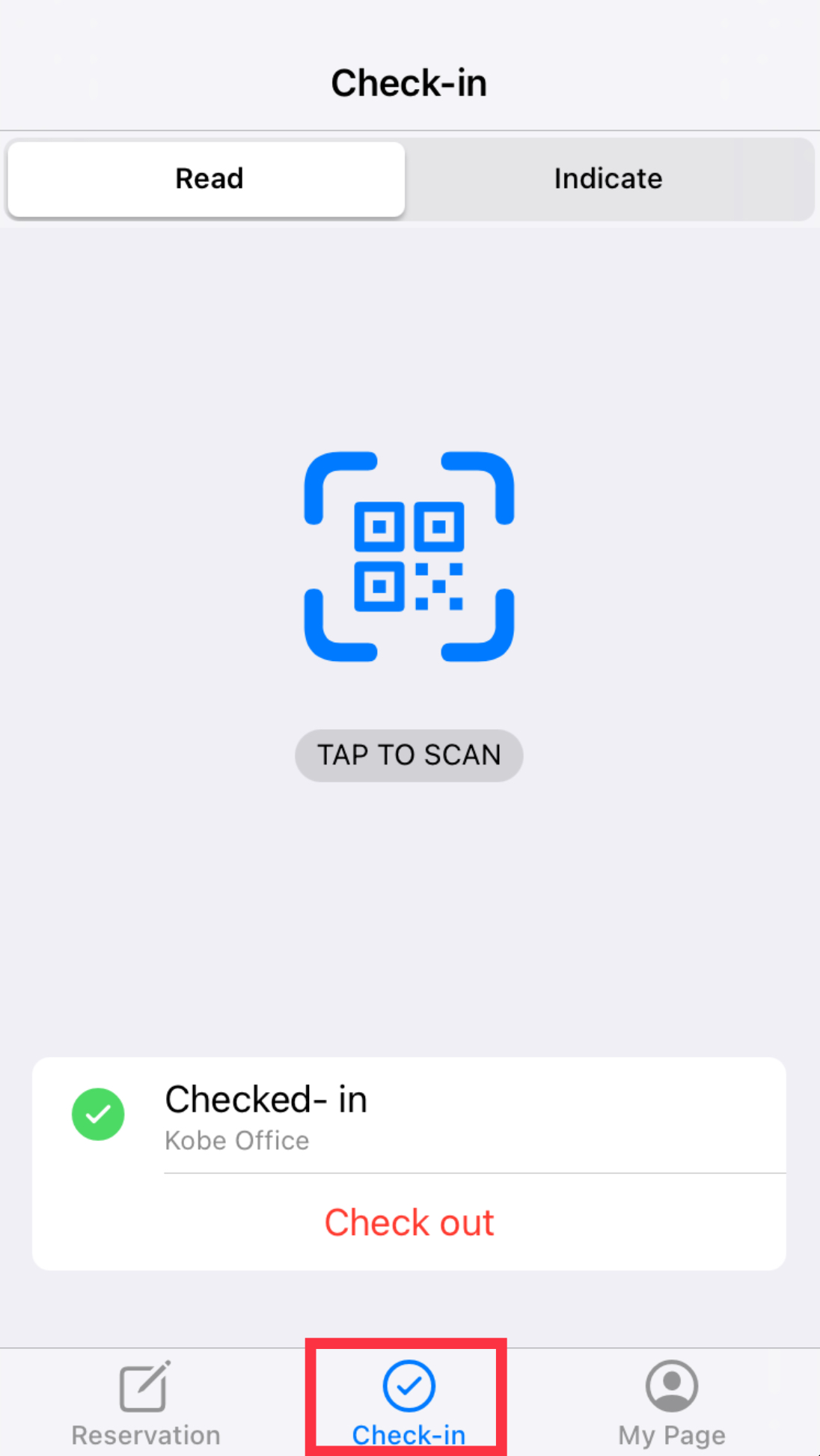 Tap the [Check out] button.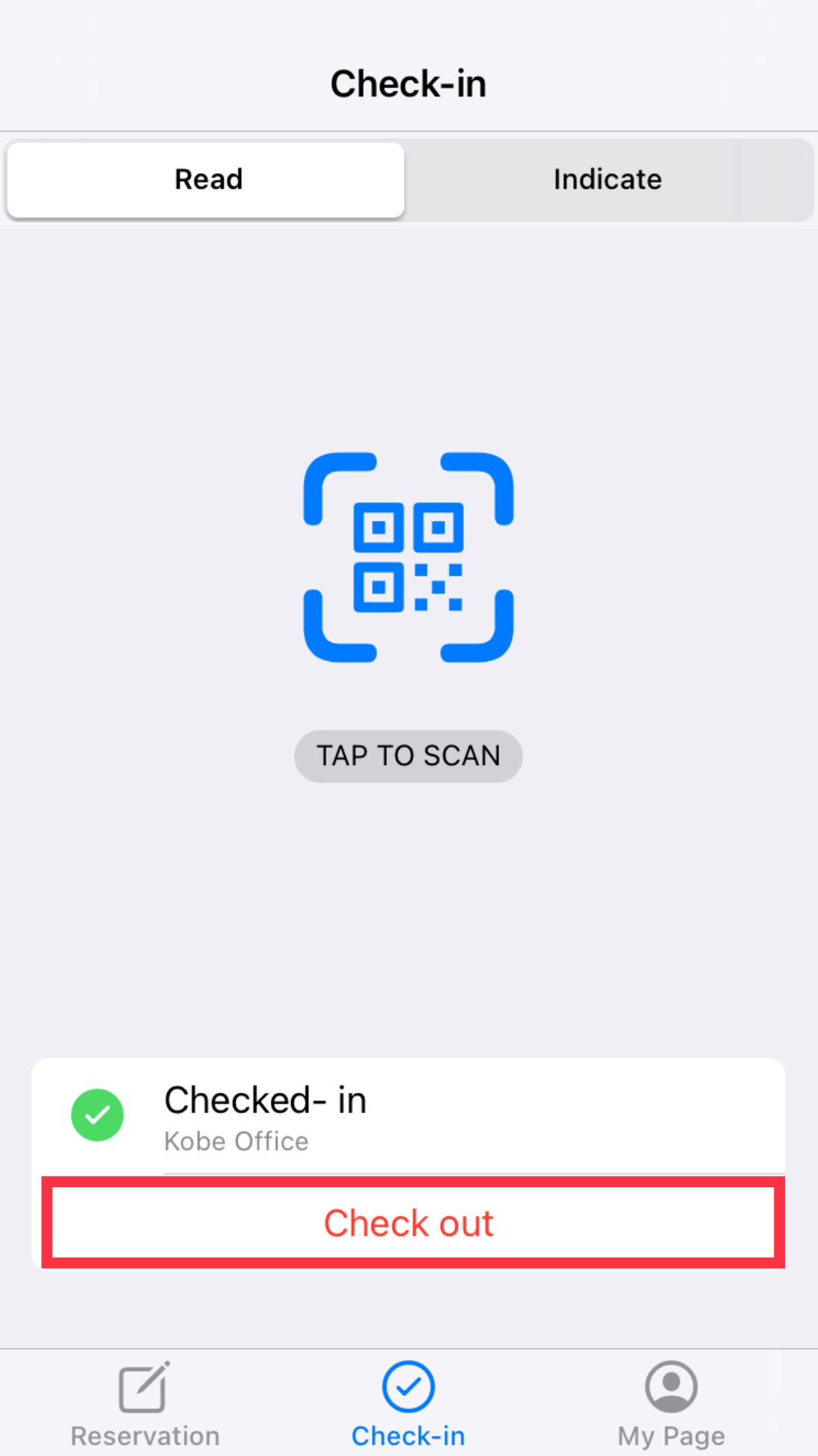 Tap the [OK] button.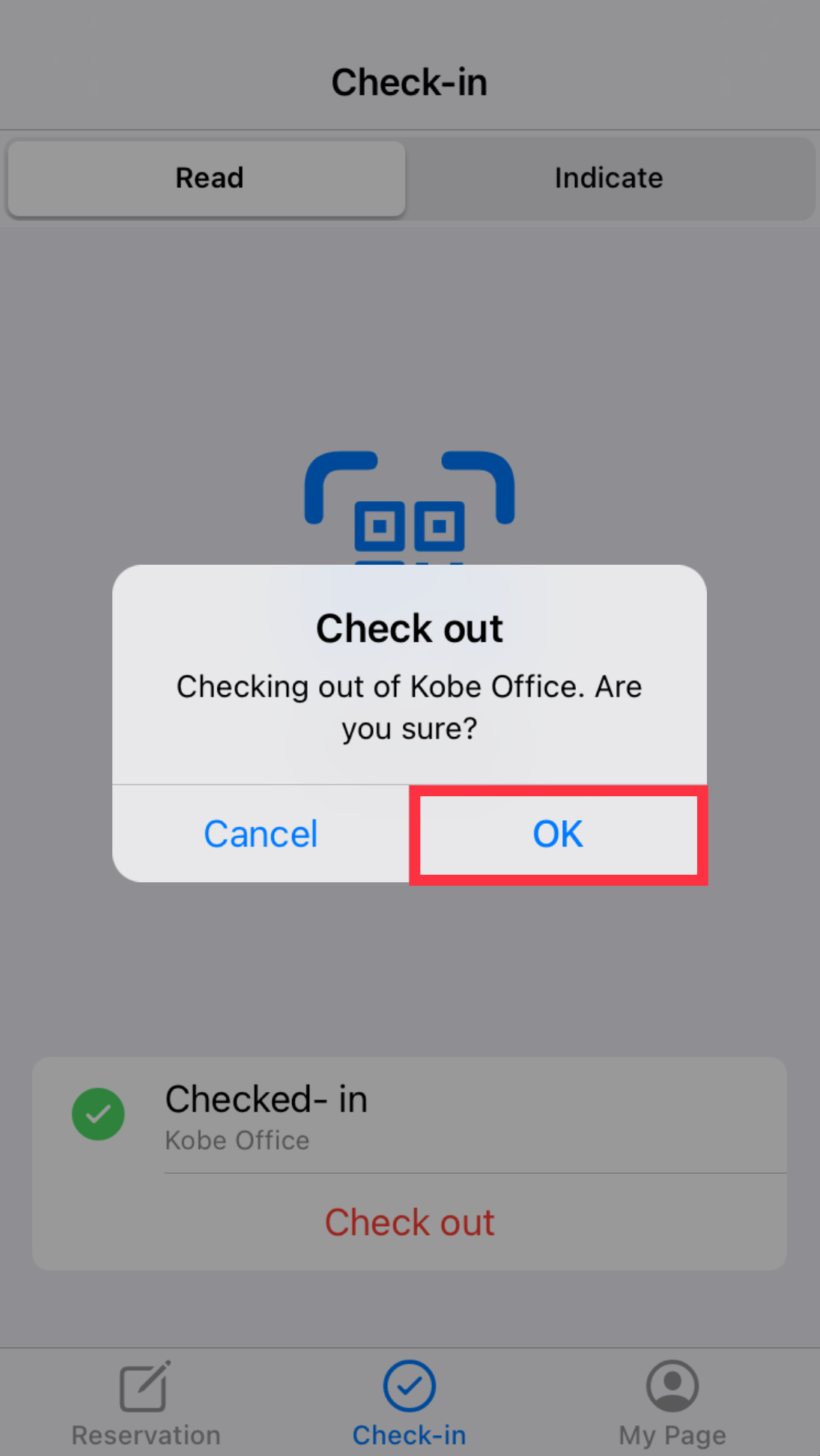 Check out is complete.
Tap the [OK] button again.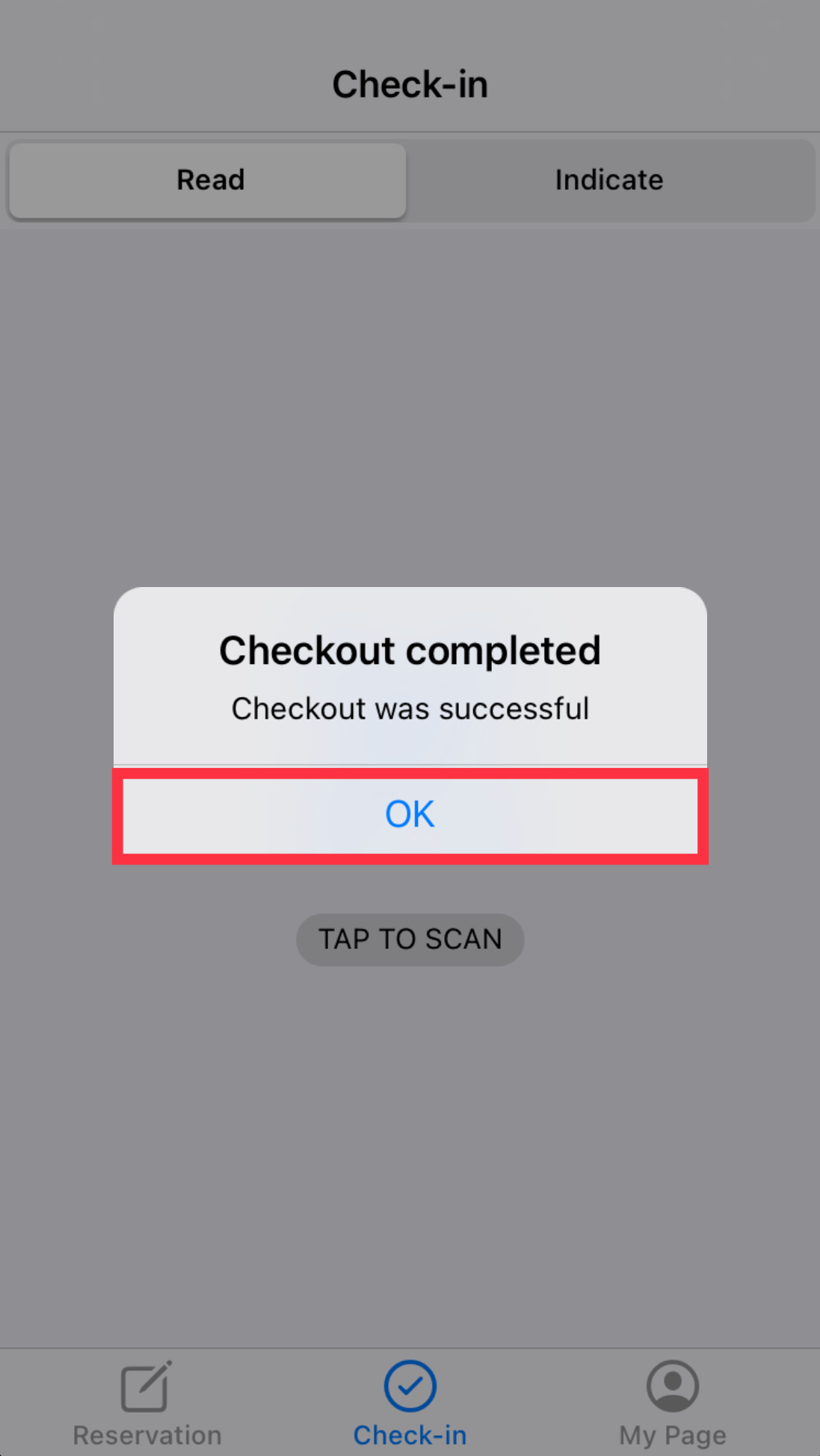 FAQ
Q. What happens if I forget to check out?
- You will be automatically checked out at the scheduled ending time.