On the dashboard, you can see at a glance the real-time status of workers who have checked in to a spot with ACALL WORK. You can also view a summary of meeting room usage and ACALL RECEPTION visitor status in a graph.
After logging in to Portal, click on the side menu [Dashboard].
WORKERS CHECK-IN
You can check the status of workers who have checked in at ACALL WORK by spot in a list.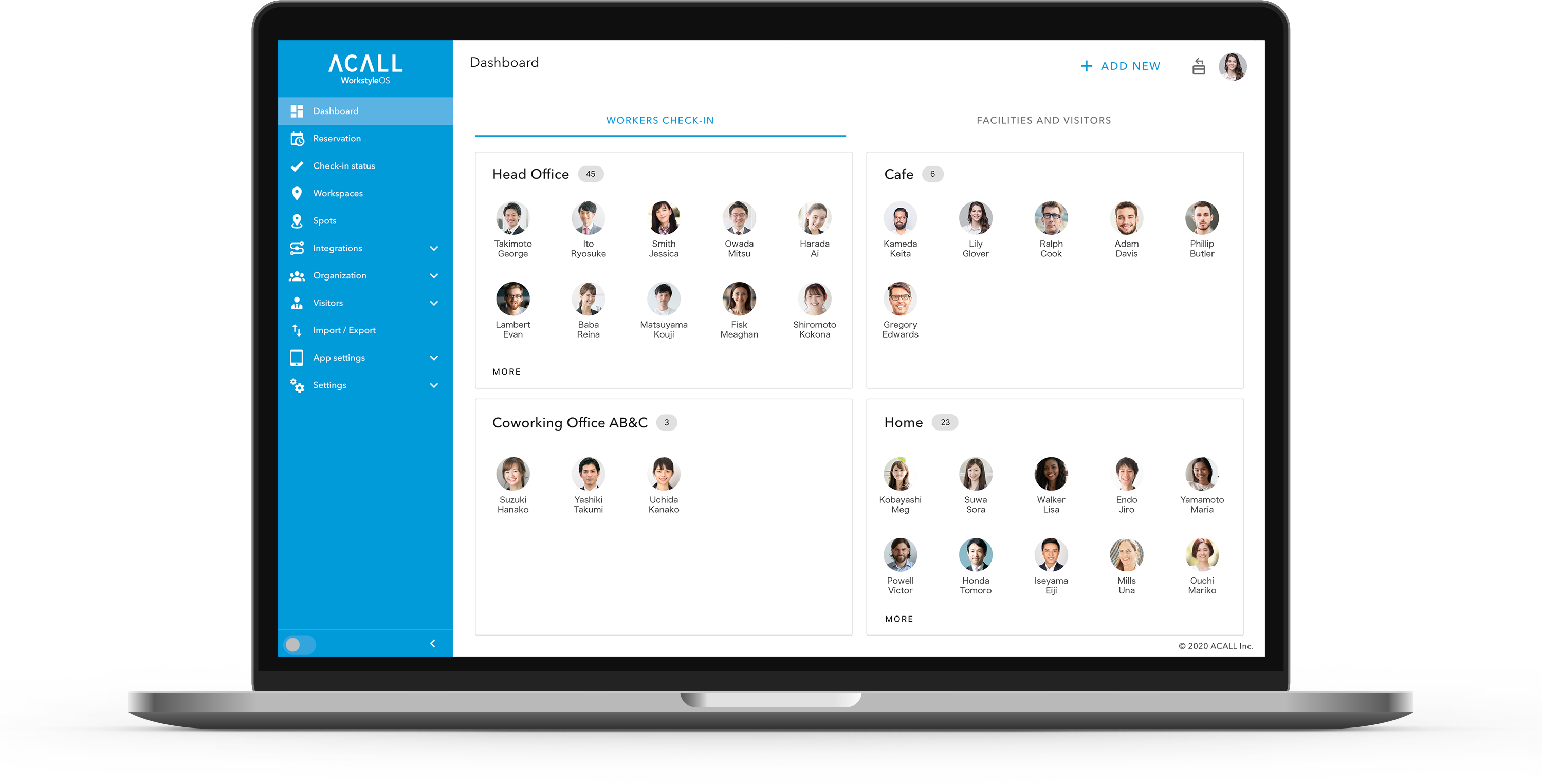 FACILITIES AND VISITORS
FACILITIES AND VISITORS displays a graph of workspace usage recorded by ACALL RECEPTION and ACALL MEETING, and the frequency of guest visits.
Room Utilization

Room Utilization displays a graph of the total conference room usage time for the past week and the total reservation time that was cancelled by ACALL MEETING.
It is color-coded according to whether or not you have an appointment, and whether or not the appointment was automatically cancelled.
Visitors

Visitors displays a graph of the total number of guest visits by ACALL RECEPTION for the past week.
Color-coded according to whether the visitor had an appointment or not.