Login
After starting ACALL WORK, you will be asked for your Email and Password to login.
Please enter your WorkstyleOS (ACALL) account information in the order of Email and Password to log in.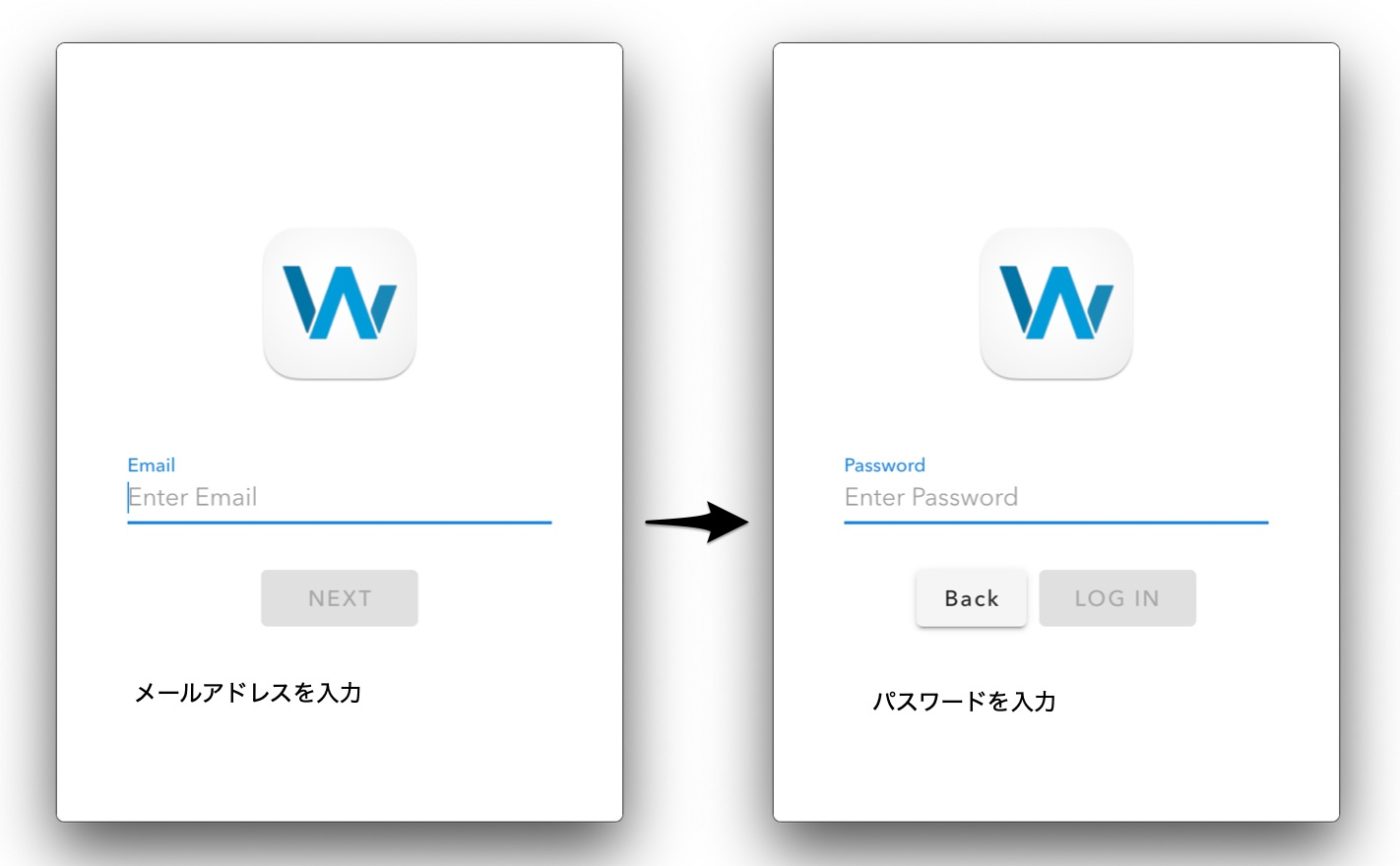 Note




- If you are using macOS, please allow keychain access.
Logout
You can log out of the application by clicking on the captured part below.