ACALL RECEPTION allows you to select from three types of permissions for viewing visitor information. You can choose from three different types of permissions to view visitor information. You can respond to visitors without letting other departments or workers know about it, thereby protecting the personal information of visitors. The following are the steps to set up a visitor information viewing policy.
NOTE
If you are using the multi-tenant function, this setting will be made in the multi-tenant setting. 


Select the browsing policy
After logging in to Portal, check the [About Appointment Display] section in the side menu [Settings] > [Company Settings].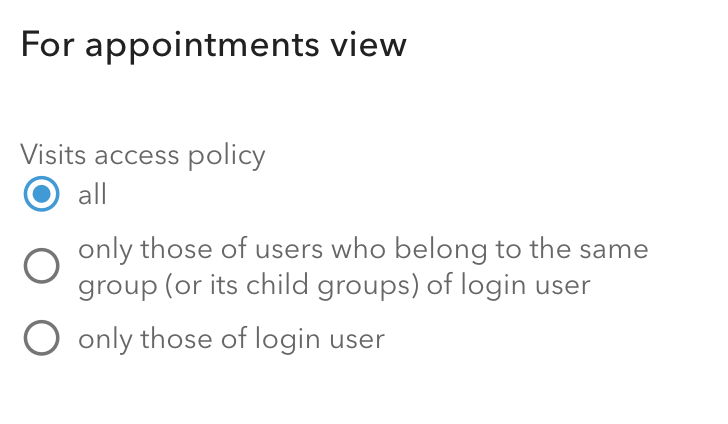 Select the appropriate policy for your operation from the following three visitor information viewing policies, and click Update.
All: Appointments made by all workers/visitors addressed to all workers will be displayed.

Group and Subordinate Only: Shows appointments made by your department and subordinate groups/visitors to your department and subordinate groups.

Assigned Only: Only appointments made by the worker themselves/visitors addressed to them will be displayed.
NOTE


The default setting is [

All

].
Checking the Appointment List
Confirm that the content of the appointment list has been switched from Portal [Check-in].