You can freely customize texts and images of the reception completion screen on the ACALL RECEPTION. You can create a reception guide that suits each purposes by customizing for each menu button on the reception screen. The following are the steps how to set up the display message.


Selecting a device for editing
After logging in the Portal, click [App settings] > [ACALL RECEPTION] on the side menu and click [Edit] icon (pencil mark) on the device for opening the edit screen.
Selecting a message
The edit screen of the device will be displayed.
Next, click [DEFAULT MESSAGE] for the button label message.

Adding a new message
Click [ADD NEW] in the upper right corner of the screen.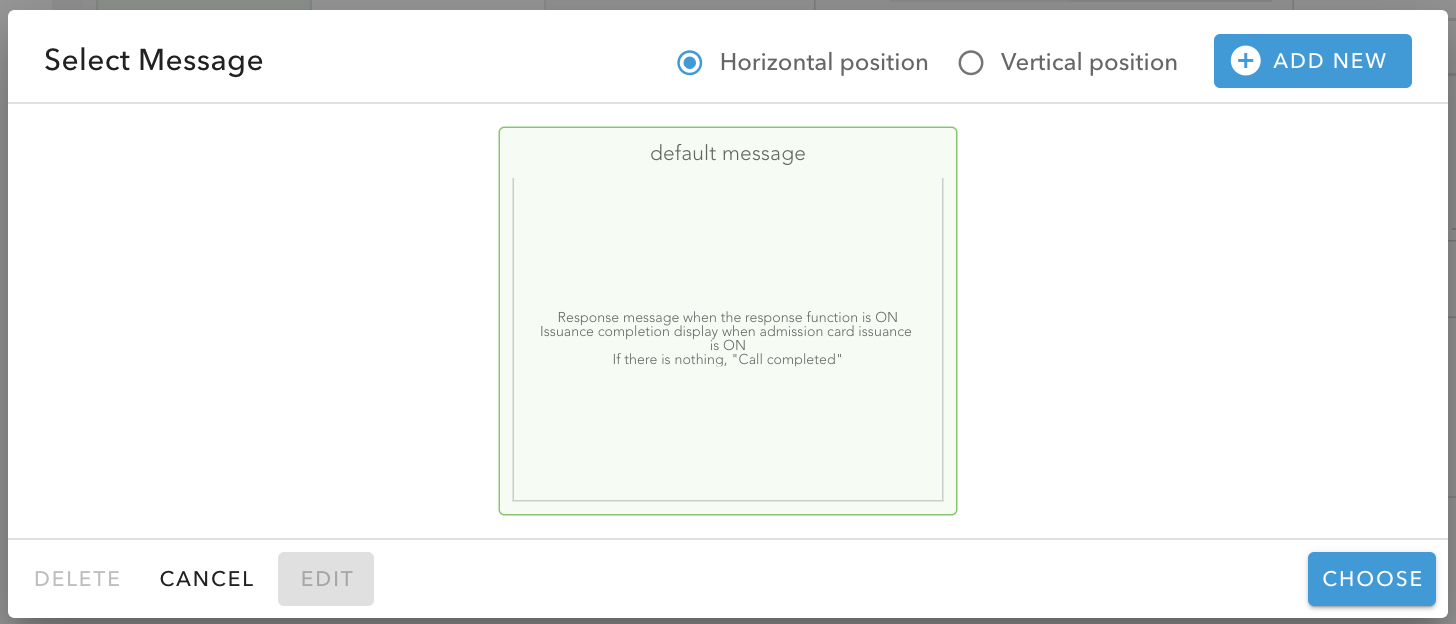 Inserting layout/image and set messages
You can set up the background message color, layout (typeA~E), text (title/message), time to display (seconds), and image to be displayed.
You can insert words that match appointments information by inserting [Body available tags].
When you insert [place_info], the name of the meeting room will be displayed if there is some meeting room information.
The line including the tag will not be displayed if there is no information related to the tag.
You can find how both will be displayed with and without the information related to tag after checking the [preview] at the bottom right of the screen.
When you complete the editing, click [SAVE].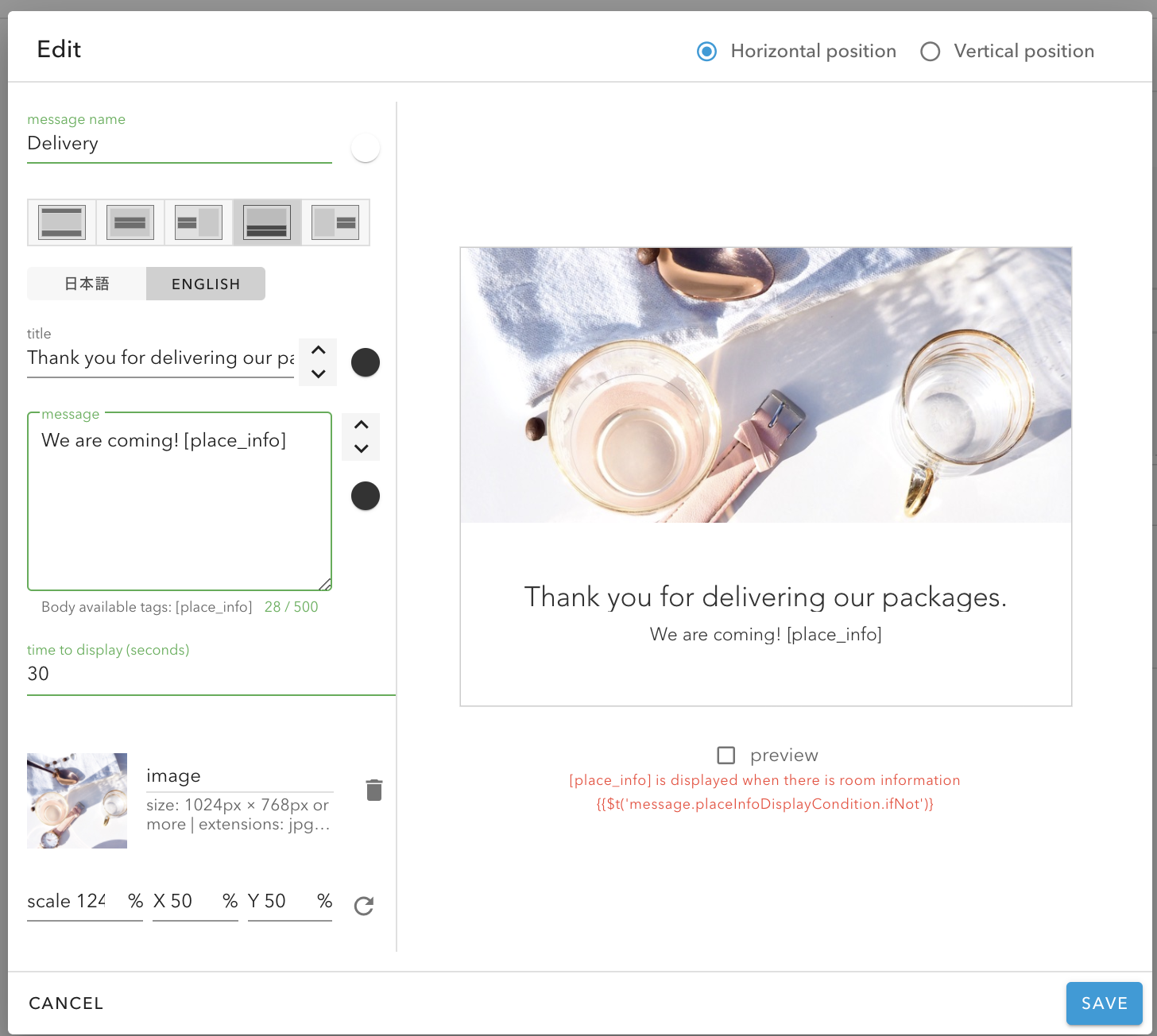 Selecting a message to be displayed
Select a message to be displayed for each button label, click OK, and then click [UPDATE].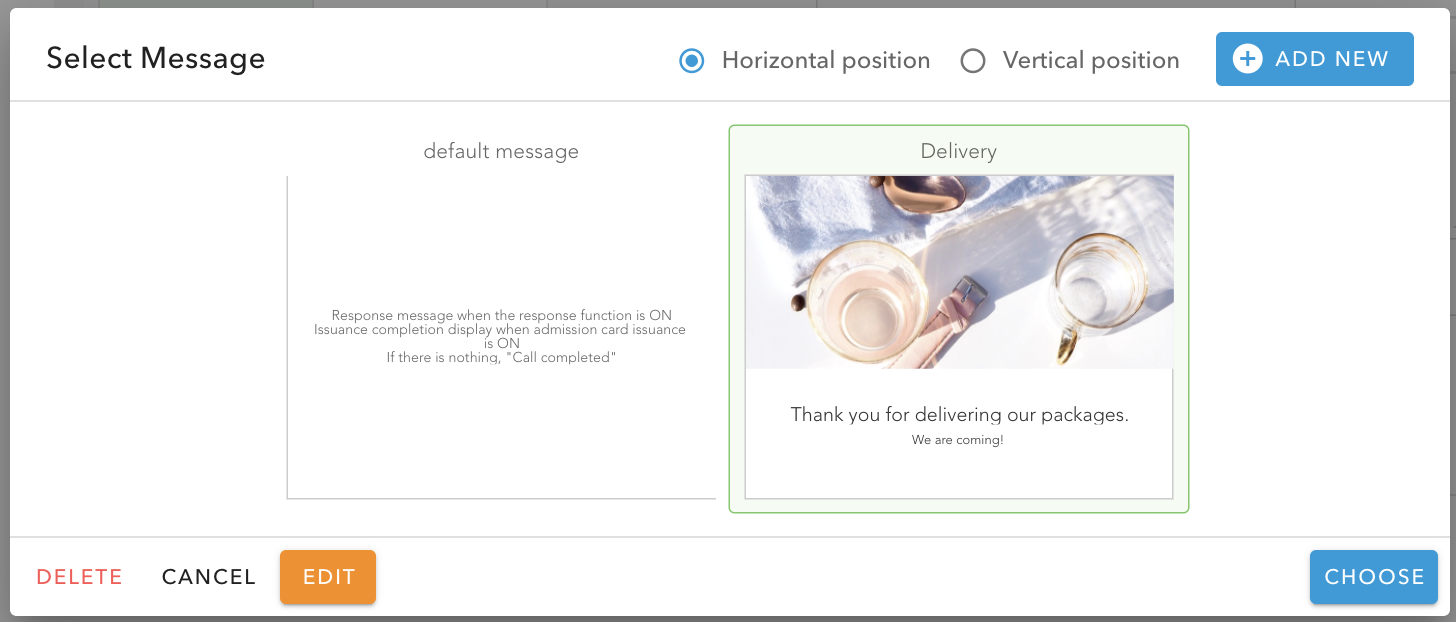 Confirming the update on your iPad
Finally, launch ACALL RECEPTION on your iPad, select each menu button, and confirm if the message you specified is displayed on the reception completion screen.