Acall Reception can display maintenance screen outside of office hours.
The followings are the steps how to set up the maintenance screen.
Choose a device to edit
After logging in the Portal, click [App settings] > [Acall Reception] > [Edit] icon (pencil mark) in the side menu for opening the editing screen.
Set operating hours
Set operating start time and end time.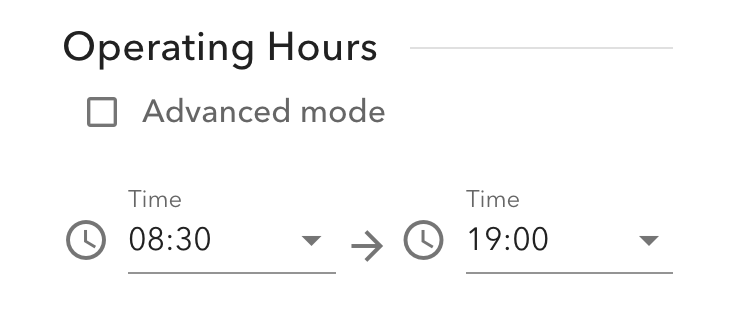 If you want to change the operating time for each day of the week, check [Advanced mode] and set the start time and end time for each day of the week.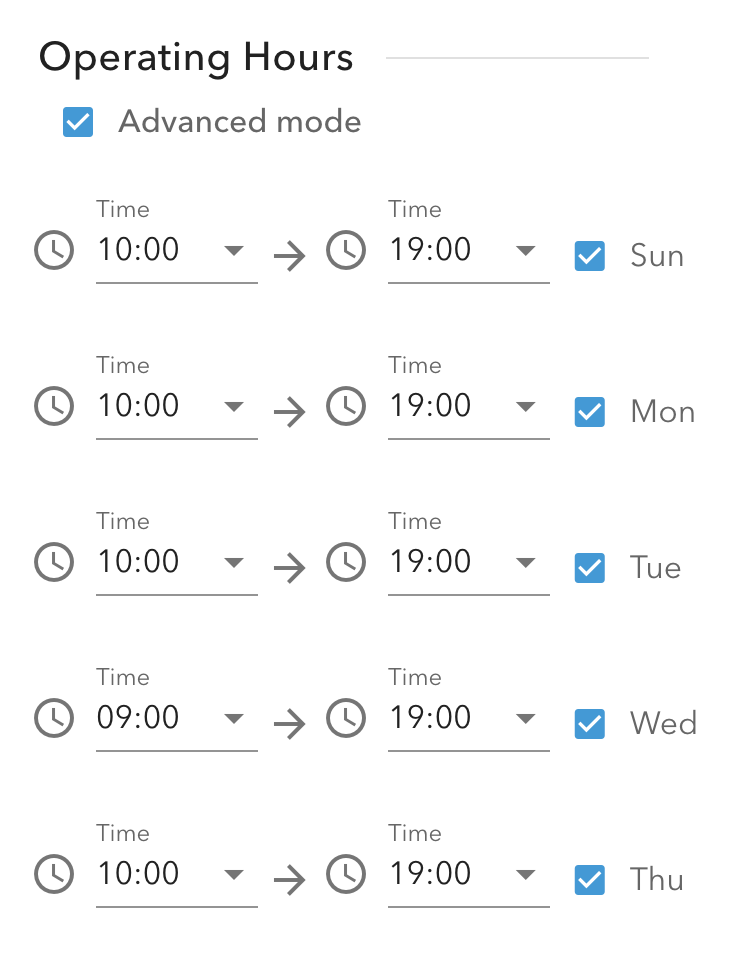 Set up maintenance screen
When you select [DEFAULT MESSAGE], the "Select Message" screen will be displayed.
Select the message screen you have created, or create a new message screen.

Please refer to Customizing the Message Displayed on the Reception Screen how to create a message.
Confirm on iPad
Once you completed the maintenance screen setting, please confirm if the message screen switched to the one you set on your iPad after the start up time has passed,