On the WorkstyleOS, you can receive visitor notifications via ACALL mobile with chat tools
ATTENTION
・Please install ACALL mobile with your smartphone in advance and refer to here how to install the app.
・You can not receive visitor notifications on the ACALL mobile if you connected the ACALL RECEPTION with FaceTime, extension phone, or cloud extension.
Responding to notifications on ACALL mobile
When you receive a call from a visitor, a notification will be sent to your smartphone.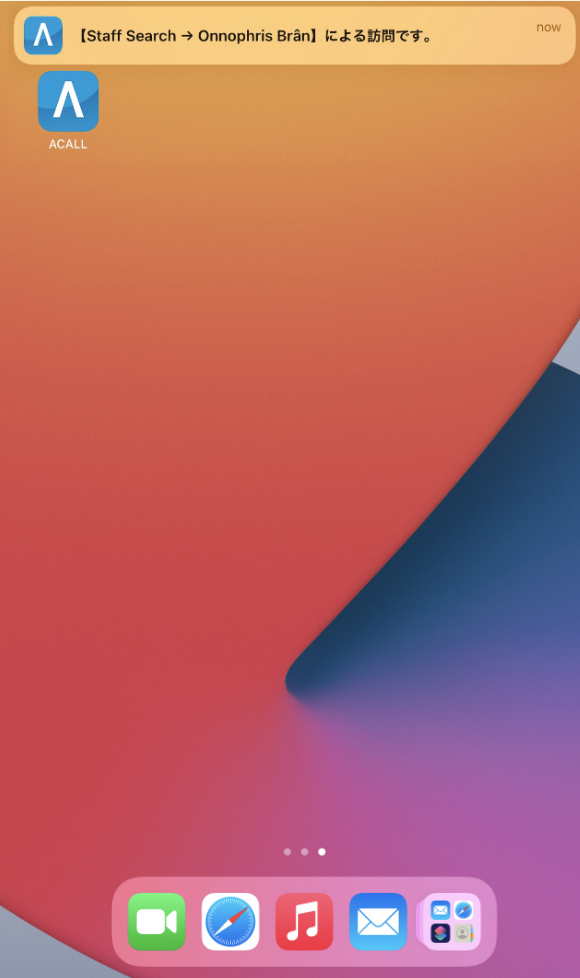 Tap the notification message and switch to the screen for selecting a response.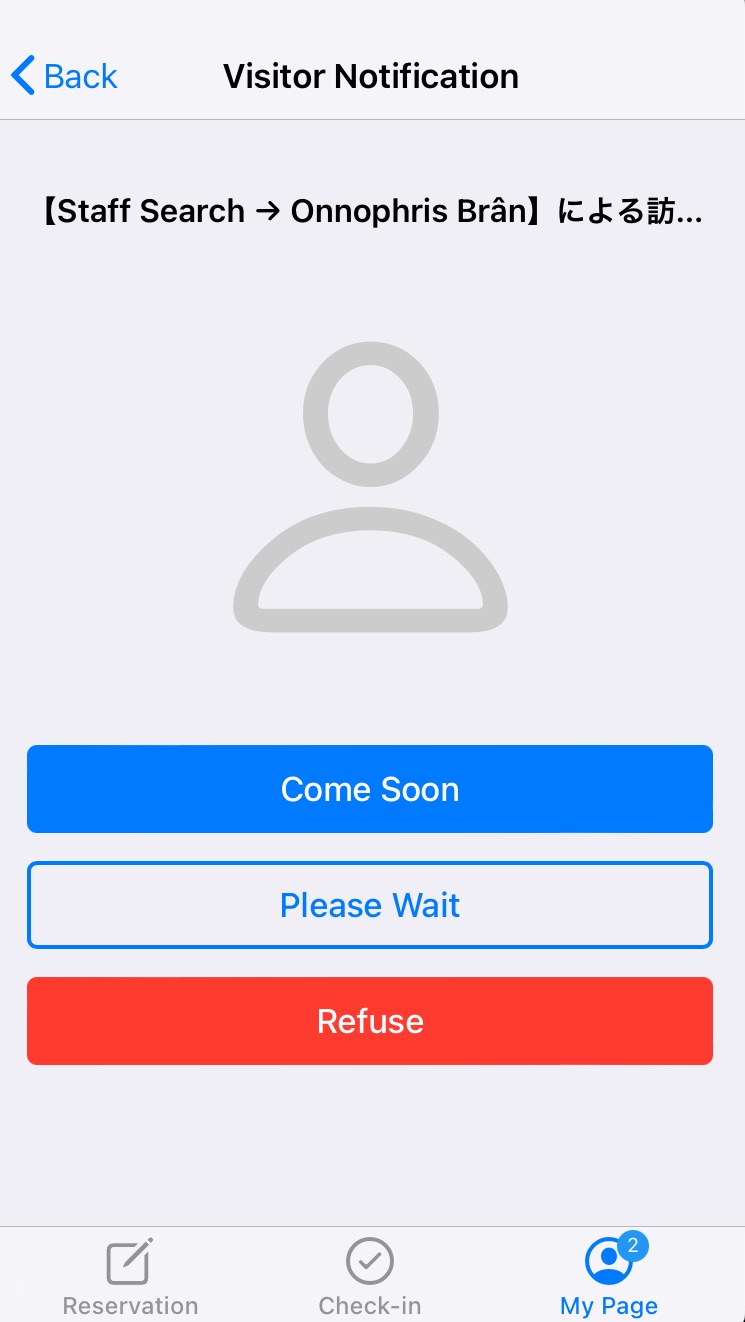 After you select, the response message registered on the device screen will be displayed.