With WorkstyleOS, you can receive notifications of visits via ACALL mobile and chat tools.


Note
- Please install ACALL mobile in advance. See here for the app installation.
- If FaceTime, extension phone, or cloud extension is linked with ACALL RECEPTION, ACALL mobile will not receive notification of the visit.
Respond to notifications with ACALL mobile
When you receive a call from a visitor, a notification will be sent to your smartphone.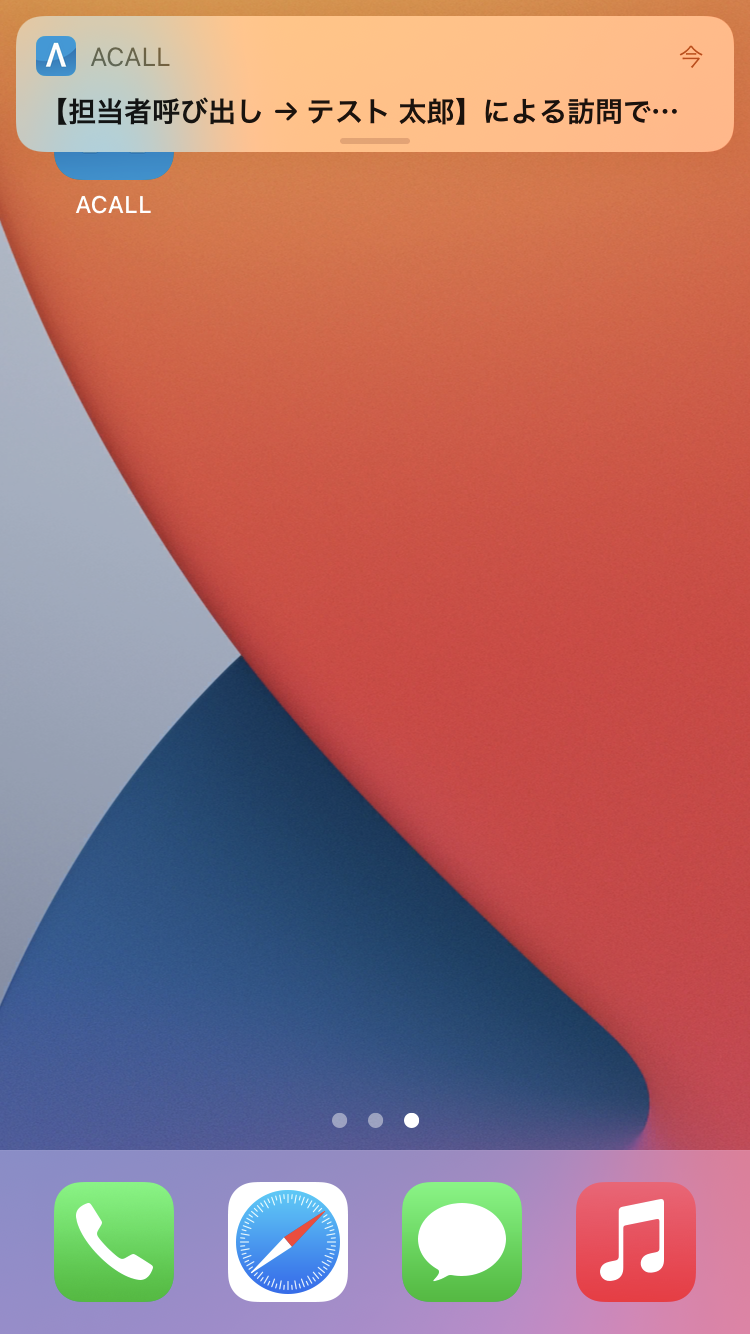 Tap the notification message to go to the screen for selecting a response.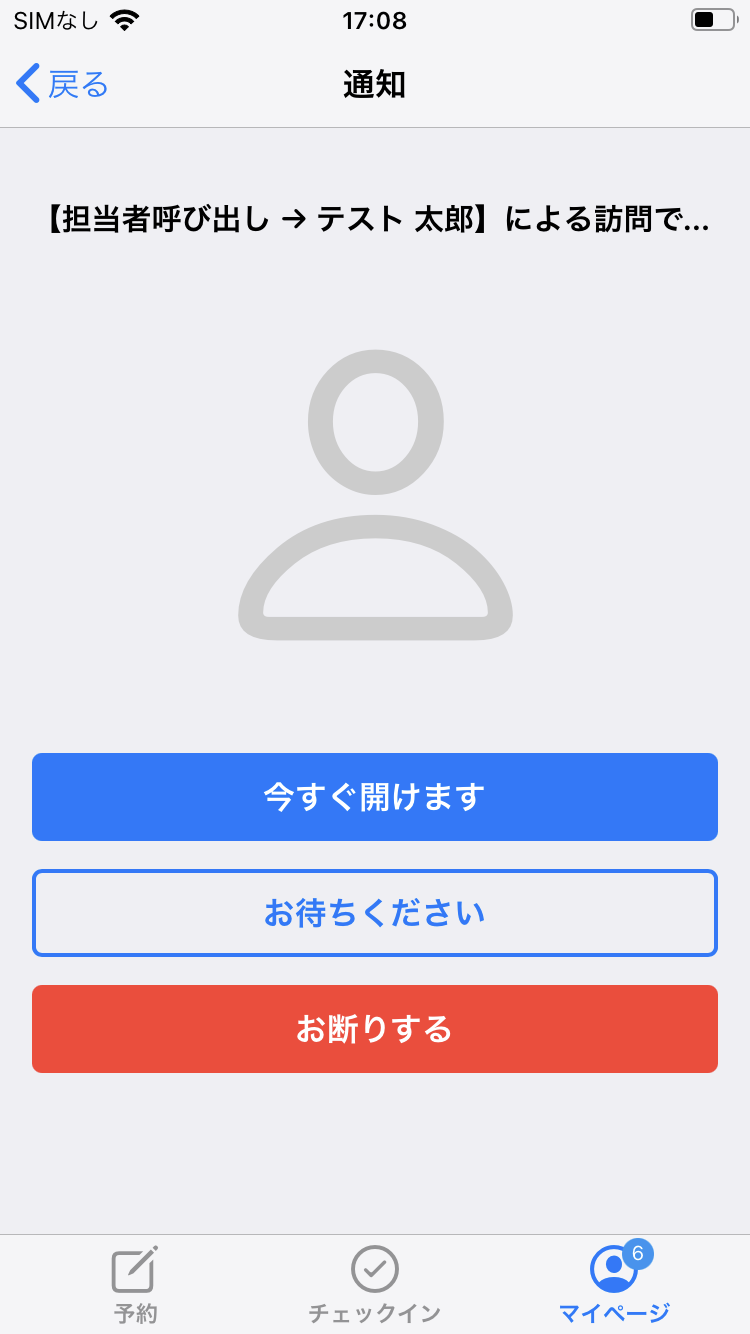 After selection, the response message registered on the device screen will be displayed.