You can manage the status of cleaning and tea service before welcoming visitors. Even if you have many guests, you can centrally manage whether the pre-cleaning and tea service have been completed or not. Status updates can also be done by workers with general privileges.


Turning on the status management function
After logging in to Portal, click [App Settings] in the main title and select [ACALL MEETING].
Turn on the [Cleaning] and [Tea] toggles in the status management, and click [UPDATE].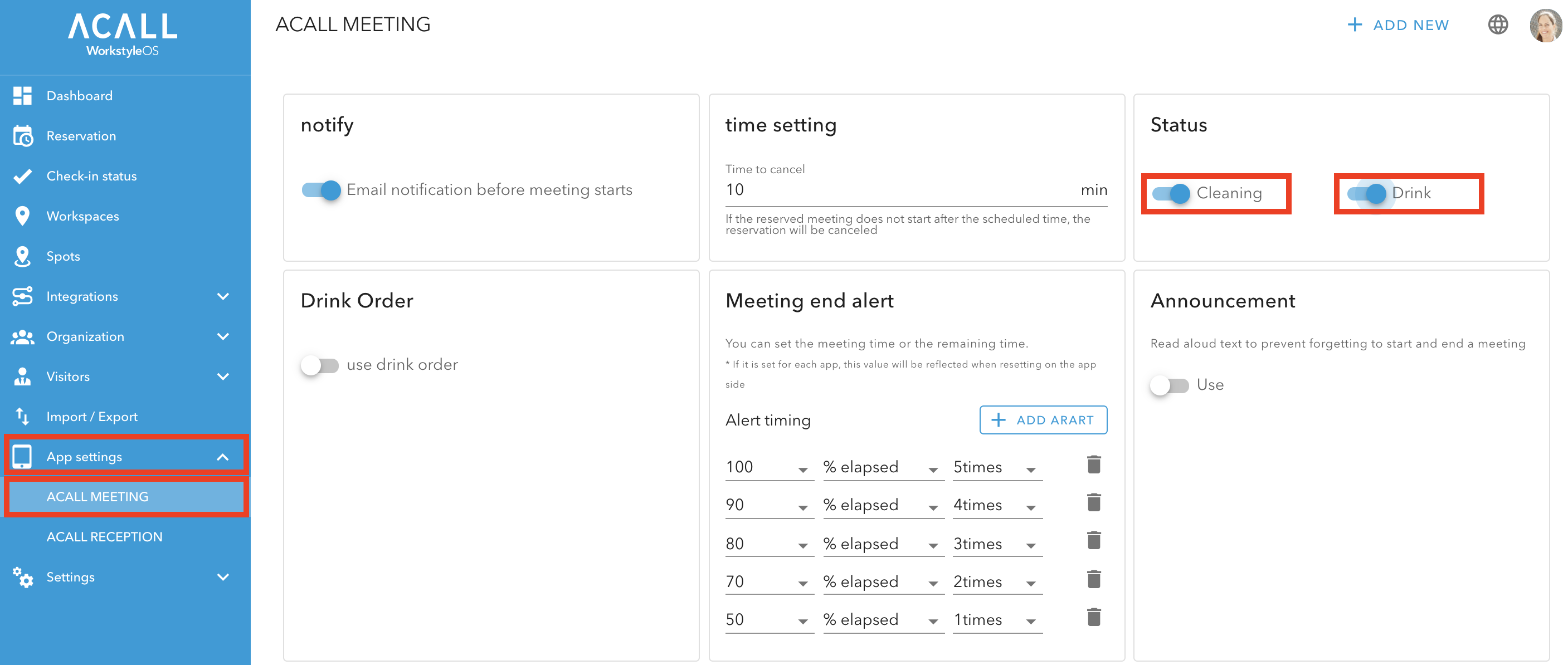 Update the status from the reception/meeting room status
After logging in to Portal, select [Reservations] in the main title to open the [Reception/Conference Room Status] screen.

Select the meeting you want to manage the status of, open the edit screen, turn on the [Presentation] toggle at the bottom of the detailed settings screen, and click [UPDATE].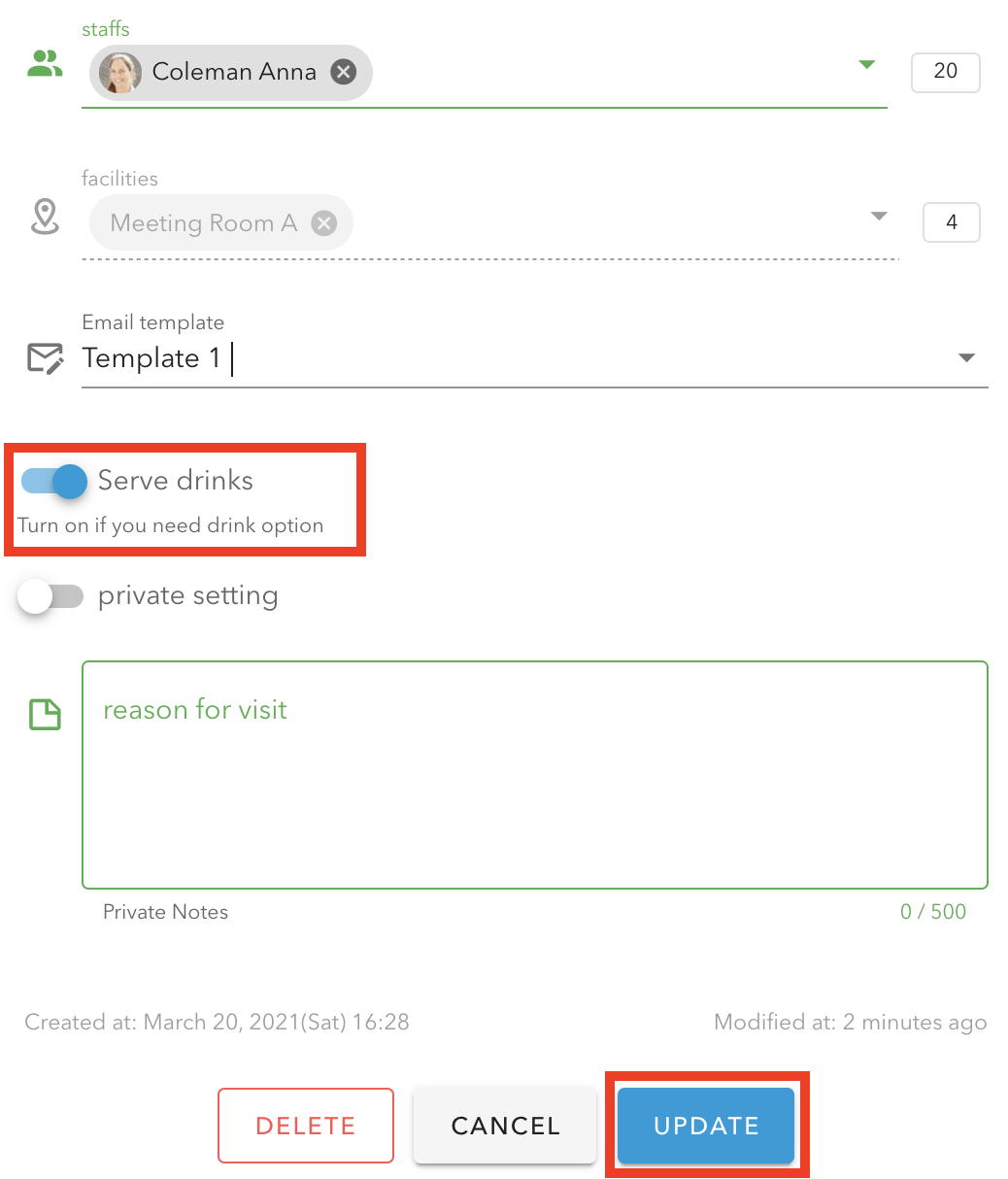 Hover the cursor over the meeting you just set, and the [Cleaning] and [Presentation] checkboxes will appear.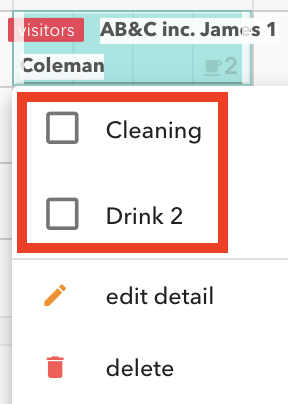 Change the status
When you check the [Cleaning] checkbox, the status will change to [Ready].

When you check [Tea], the status changes to [Tea has been served].
(The number next to [Tea] indicates the number of participants for each reservation.)