ACALL RECEPTION can print entrance passes for each visitor who has entered from Portal. When you need to print additional entrance passes due to more guests than expected or when you cannot print entrance passes due to being out of roll, you can print them later.


Click the Print button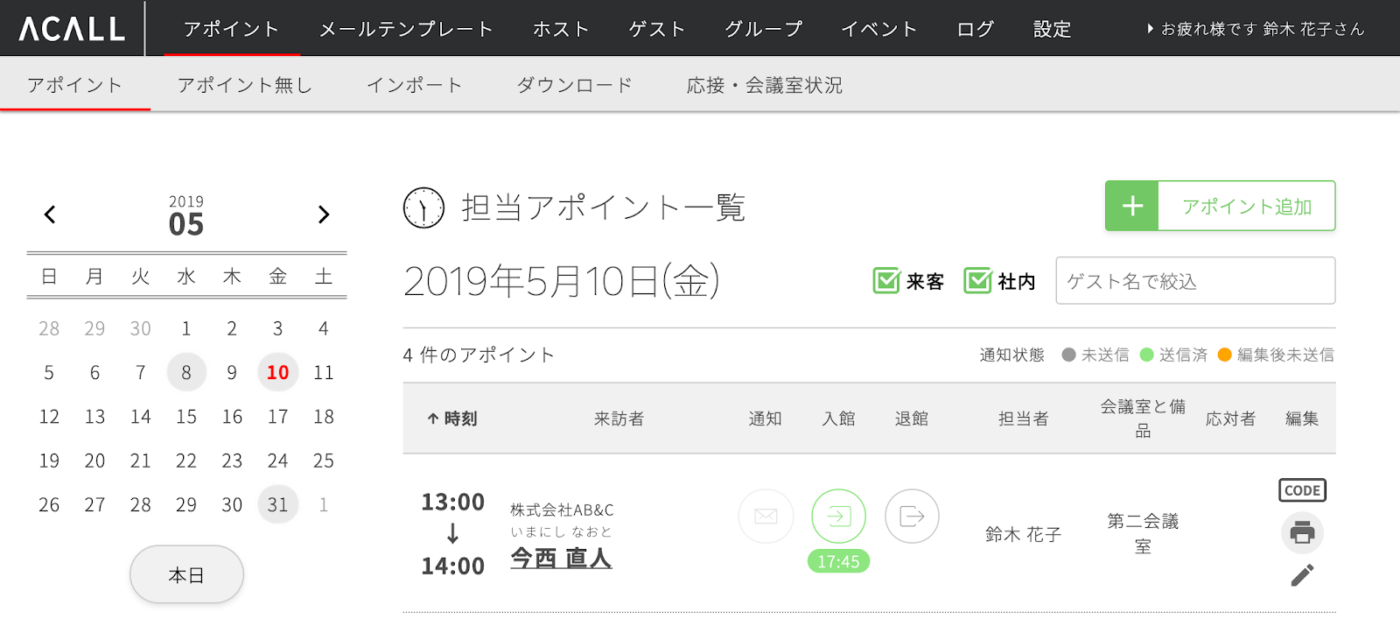 Click on the printer symbol of the appointment you are visiting in the list of appointments you are in charge of, and the screen for issuing admission cards will appear.
Select the subject and the number of copies to print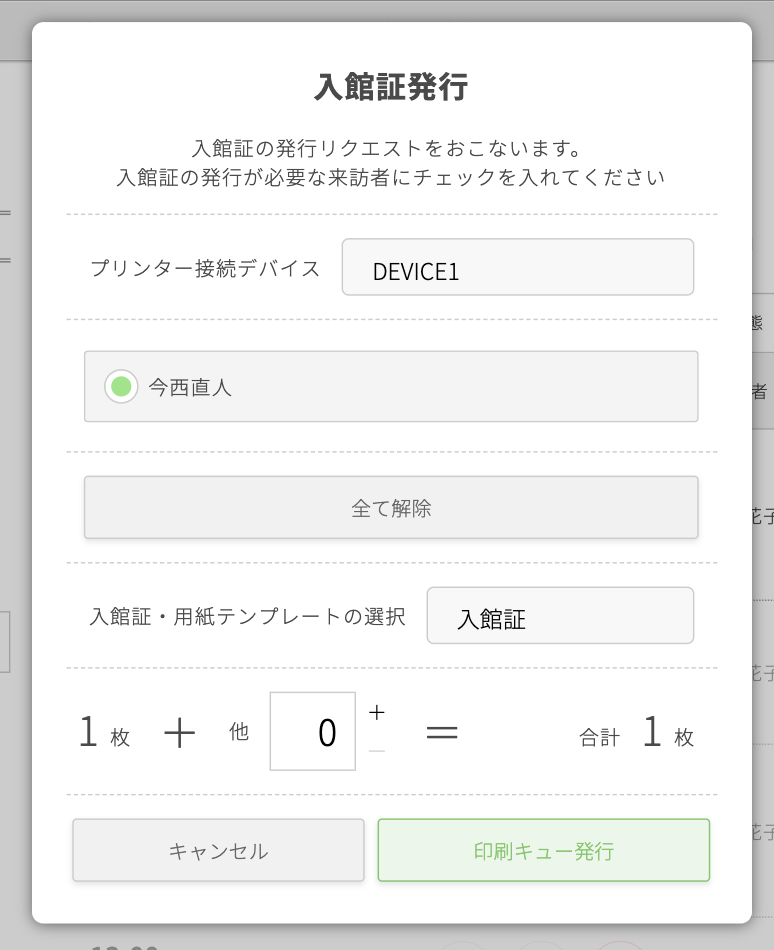 From the Entrance Pass Issuance screen, select the subject for whom you want to print the entrance pass.
You can also add the number of cards to be printed.
Finally, click the [Print Queue] button.
Confirm that the admission card has been printed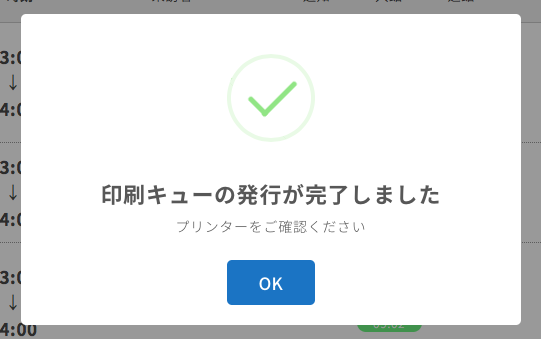 When the printing is completed, the message [Issuance of the print queue is completed] will be displayed.