WorkstyleOS allows companies to link together to set up a reception desk and to link and manage meeting rooms and equipment when there are multiple companies occupying a single floor or building. This article explains how to register a shared conference room.
NOTE
The tenant administrator needs to set up shared meeting rooms and equipment in the multi-tenant settings in advance.
Linking a shared meeting room
To use a multi-tenant conference room, you need to set up a link to the shared conference room.
Select [Settings] in the main title of the black menu bar on the administration page, and then select [Meeting Rooms and Equipment] from the gray submenu. Next, click on the pencil mark of the conference room or equipment you want to link to.

The linked conference room will have a mark added to the beginning of its name. You can select the room to be linked from the Edit Room and Fixtures screen.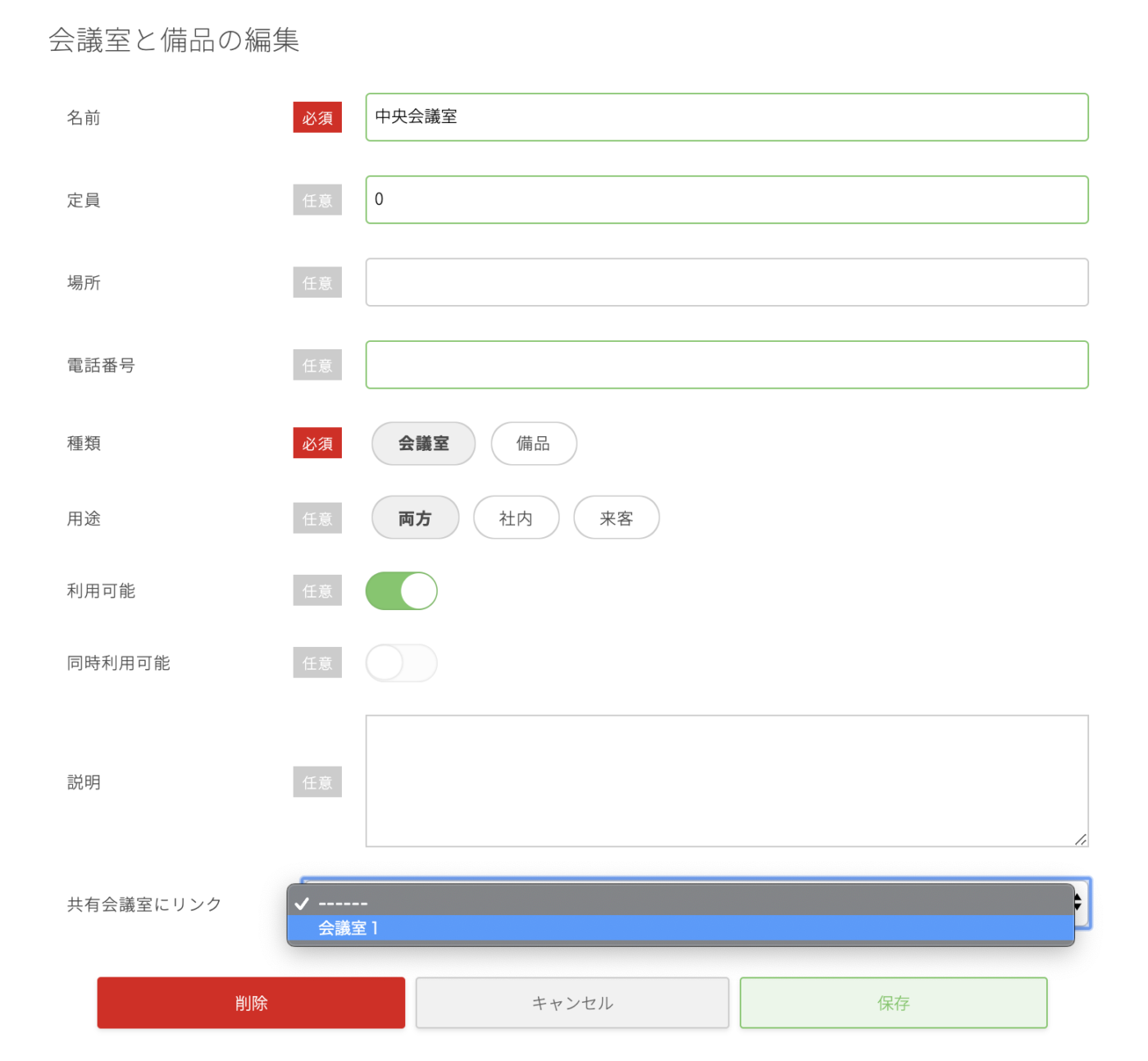 When linked, the conference room reservations registered by other tenants will also be displayed in the reception/meeting room status of the management screen.