WorkstyleOS allows you to set up a multi-tenant reception desk or a multi-tenant meeting room when there are multiple companies on a single floor or building. The multi-tenant receptionist device editing screen can be selected from the multi-tenant settings screen. For more details, please see Multi-tenant function.
NOTE


Only the tenant administrator can operate the multi-tenant setting. You will need to contact us in advance with the name of the worker who will be managing the multi-tenant.
Customizing the layout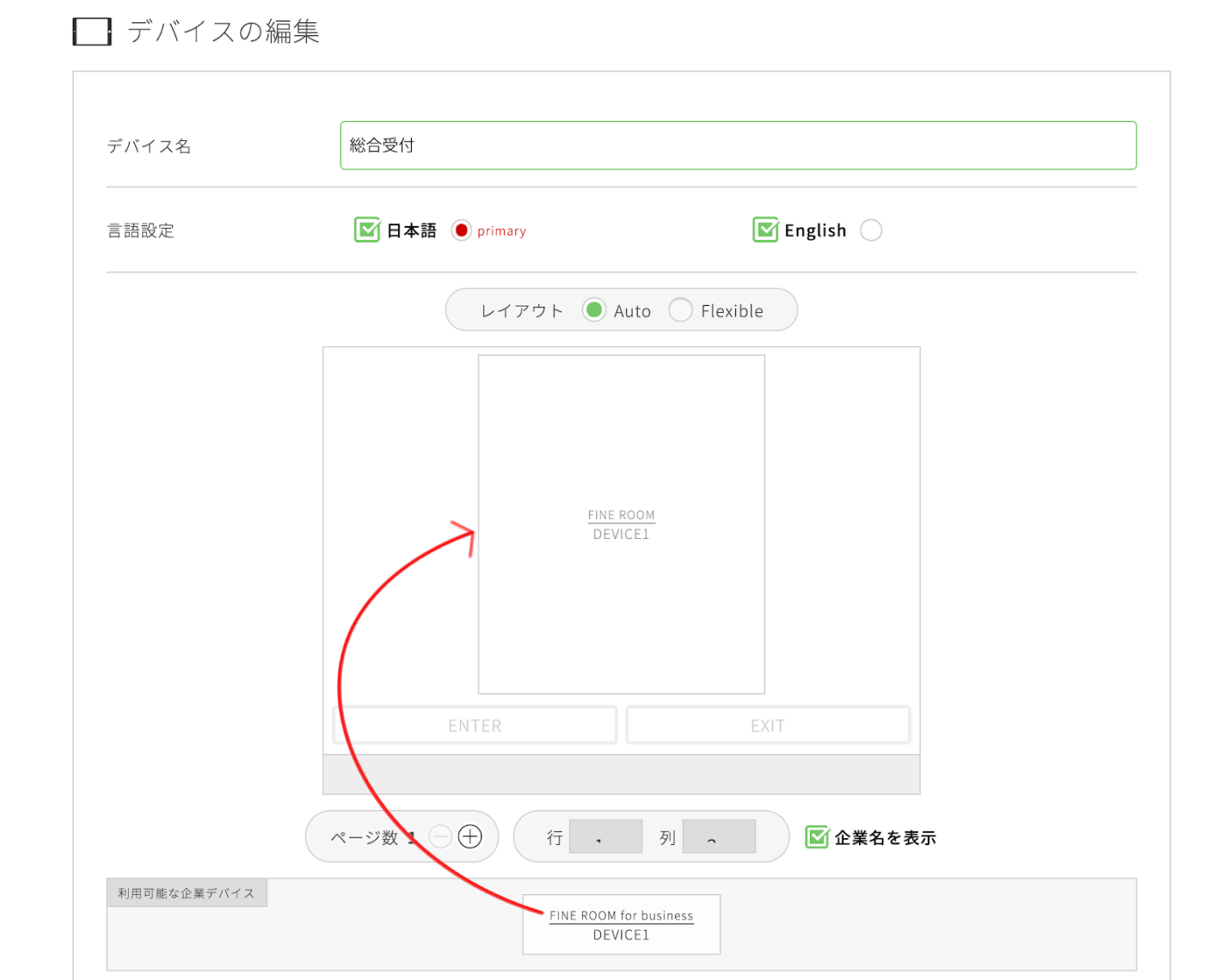 Configure the reception screen for multi-tenant use. You can change the tenant devices to be displayed, the display order, and the layout of the screen. You can drag and drop companies in "Available Devices" into the layout to add them to the multi-tenant devices. Increase the "Number of pages" to increase the number of pages in the reception screen that can be swiped through.
NOTE


For tenant devices to be available, you need to check the 

[Use in multi-tenant

] checkbox in the device settings of each tenant.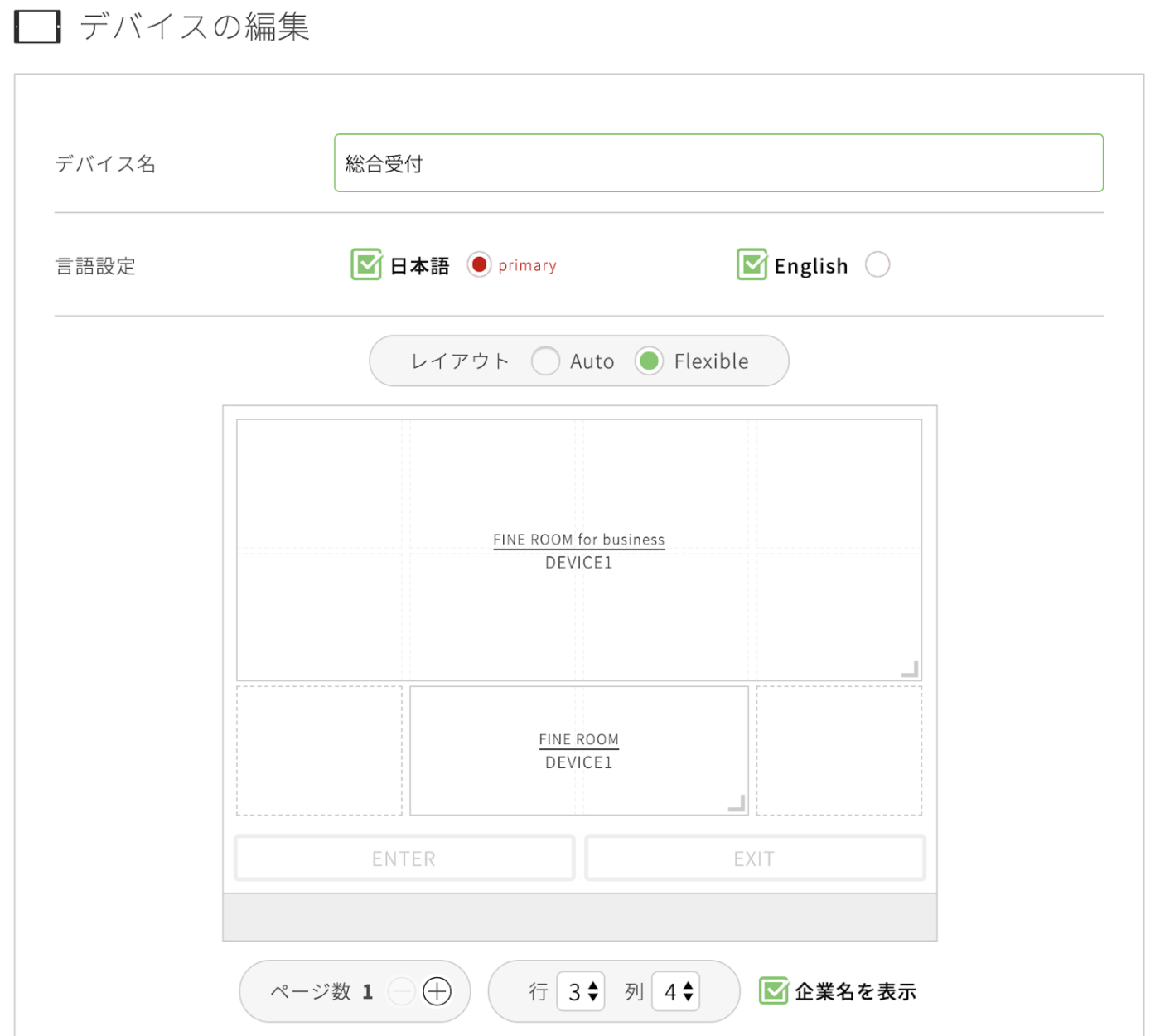 If you select [Flexible] in Layout, you can change the size of each tenant button freely.
NOTE
 IE and Edge are not supported.
Customizing banners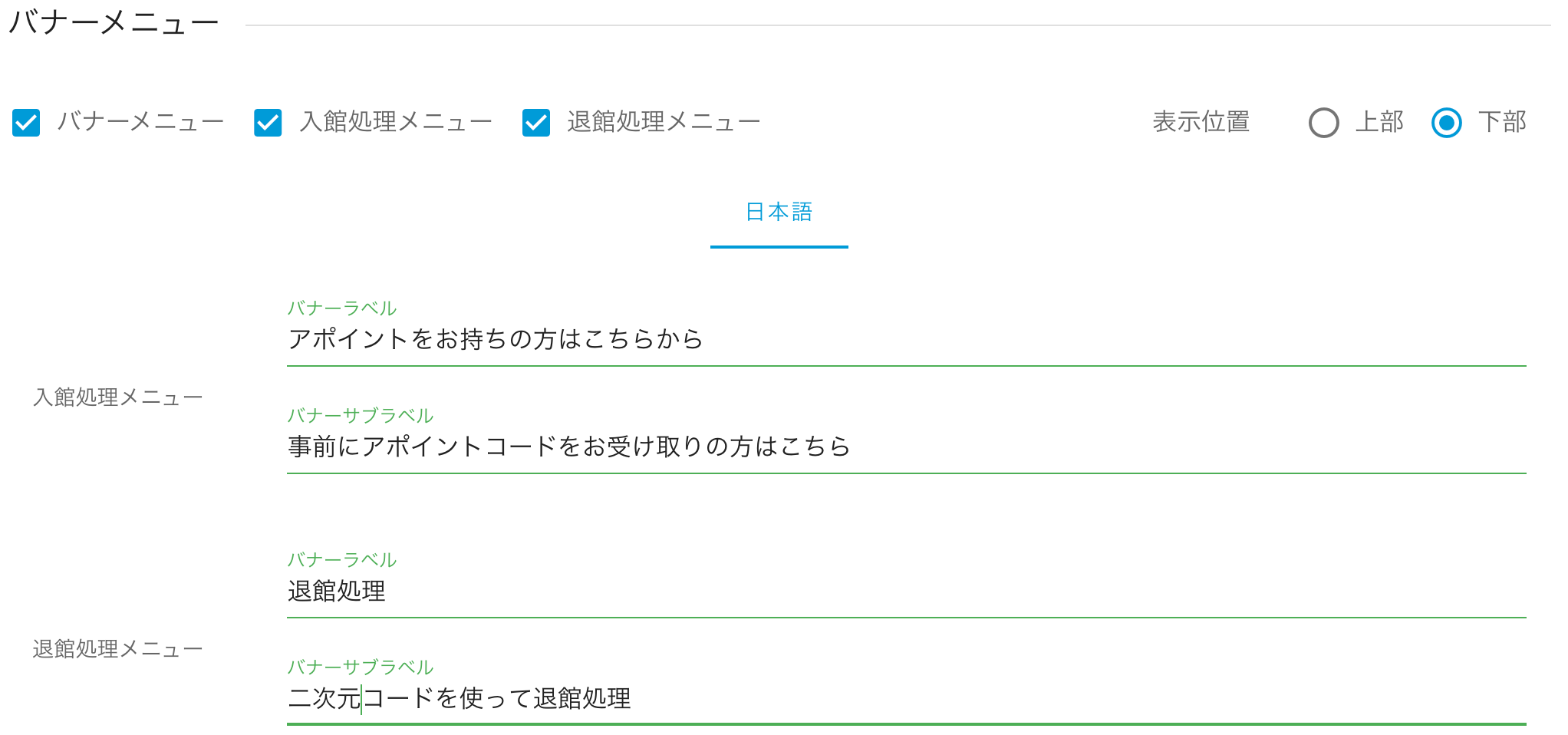 You can choose to use the banner menu in the reception screen. If you choose [Use], you can use the reception screen to enter the building (using a two-dimensional code/numeric code) and exit the building (using an admission card).
Other settings

You can set the logo image, use of screen saver, color, printer URL, and device message to be displayed on the reception screen. If you wish to use the printout of the admission card and admission form, you will need to enter the URL of the printer here.
To use the printer, it is necessary to set the selection of ON/OFF for the admission card or admission form, and the selection of the admission card or admission form on the device edit screen of each tenant.