Service: WorkstyleOS Portal, ACALL RECEPTION, Multitenant Function
User: Administrators
You can link companies, set up a reception desk and manage meeting rooms in a multitenant environment on the WorkstyleOS. This page explains the usage of iPad at the reception.
Using a reception device in multitenant
In order to use a device as a multitenant device, check the [use in multitenant] on the device edit screen.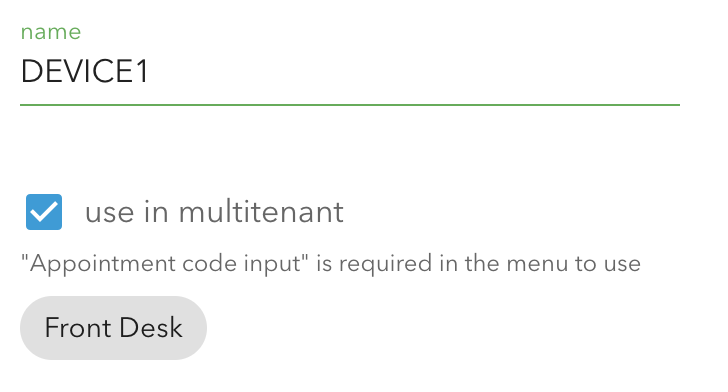 ATTENTION
・When using a device in multitenant, the "Appoint Code Input" action is required. (However, if you do not want to use it, you can make it non-display.)


・Set the printer URL setting on the device edit screen of the multitenant reception when using in multitenant. However, this operation is available only to the multitenant administrators.
In order to use the multitenant function, the settings on the multitenant administrators are required. Please refer to the article of multitenant function for more details.