WorkstyleOS allows you to set up a reception desk and manage meeting rooms in a multi-tenant environment. In this article, we will discuss the use of iPads in reception.
Using Reception Devices in Multi-tenancy
To use the device as a multi-tenant device, check the [Use in multi-tenant] checkbox from the device edit screen.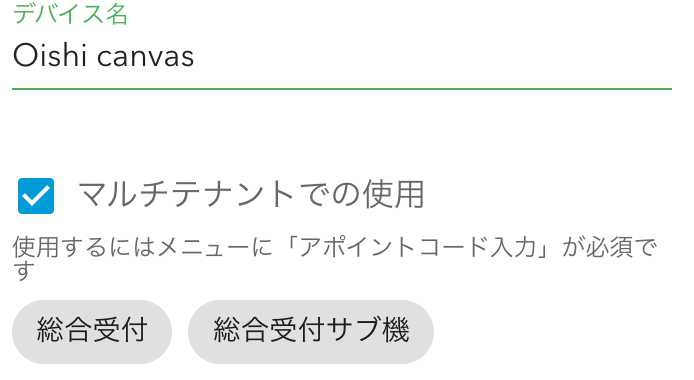 NOTE
- When using the device as a multi-tenant device, the "Enter Appointment Code" action is required. (However, if you do not want to use it, you can hide it.)


- When using the multi-tenant, the printer URL setting is configured on the device edit screen of the multi-tenant receptionist. However, this operation is available only to the multi-tenant administrator.
To use the multi-tenant function, the settings on the multi-tenant administrator side are required. For more details, please see the article on multi-tenant function.