You can use ACALL MEETING to start a meeting that you have reserved on Portal or ACALL mobile.


Start a reserved meeting
If you have reserved a meeting, the reservation will be displayed in ACALL MEETING as shown below.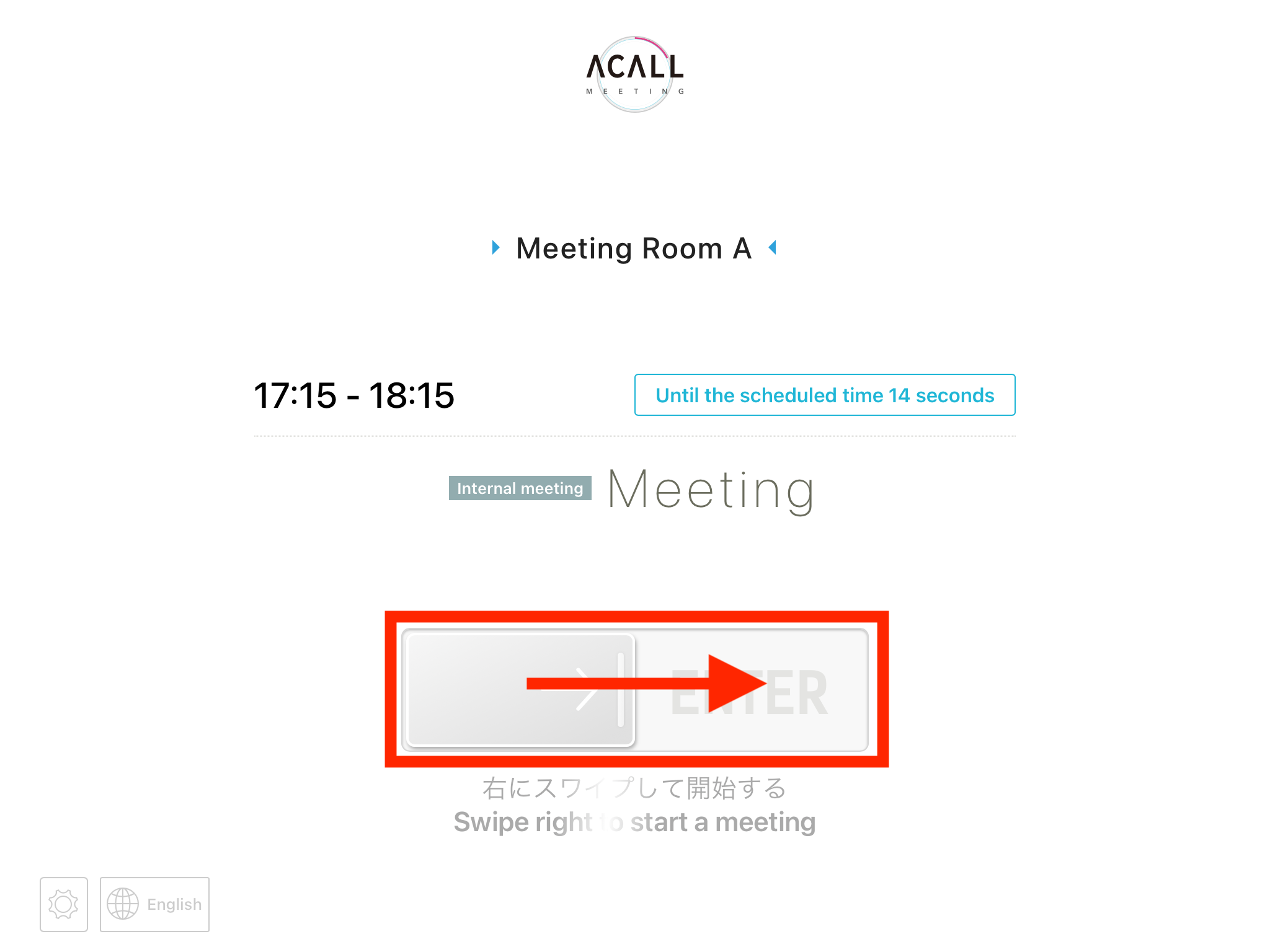 Swipe the [ENTER] switch to the right to start the reserved meeting.
Ending a meeting
Swipe the [EXIT] switch at the bottom of the screen to the left to exit the room and end the meeting.