Service: WorkstyleOS Portal, ACALL RECEPTION
User: Administrator
You can install the ACALL RECEPTION app on your iPad and use the reception function by integrating chat tools. The following are the steps to install the app on App Store and synchronize it with the management screen.
Actual usage scene



Installing the app
On your iPad, enter "ACALL" in the search window and select [ACALL RECEPTION] on the App Store.
Tap [GET]. This is the end for the installation of the app.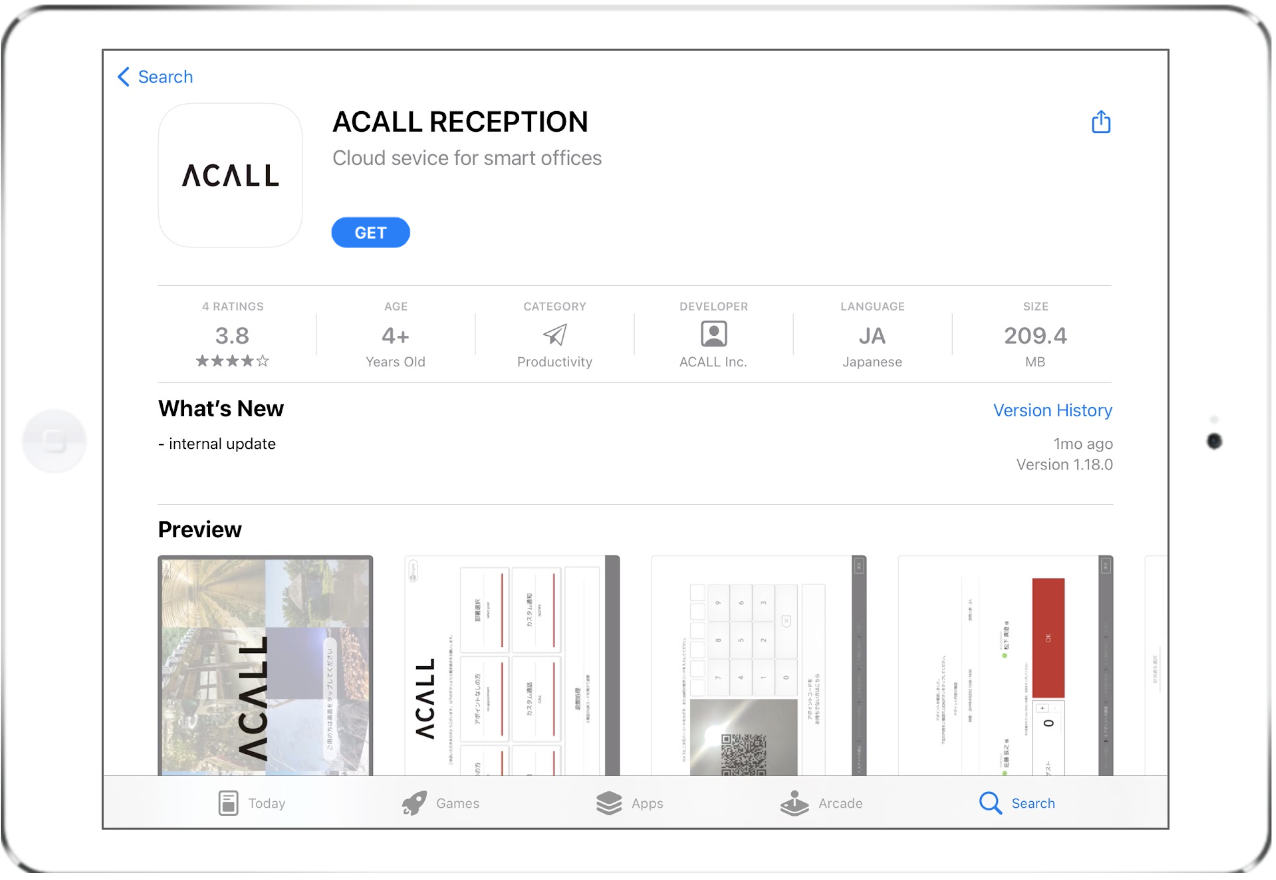 Logging in the WorkstyleOS Portal
Next, synchronize ACALL RECEPTION installed on your iPad with the settings on the Portal.
Please refer to this page for the way how to log in.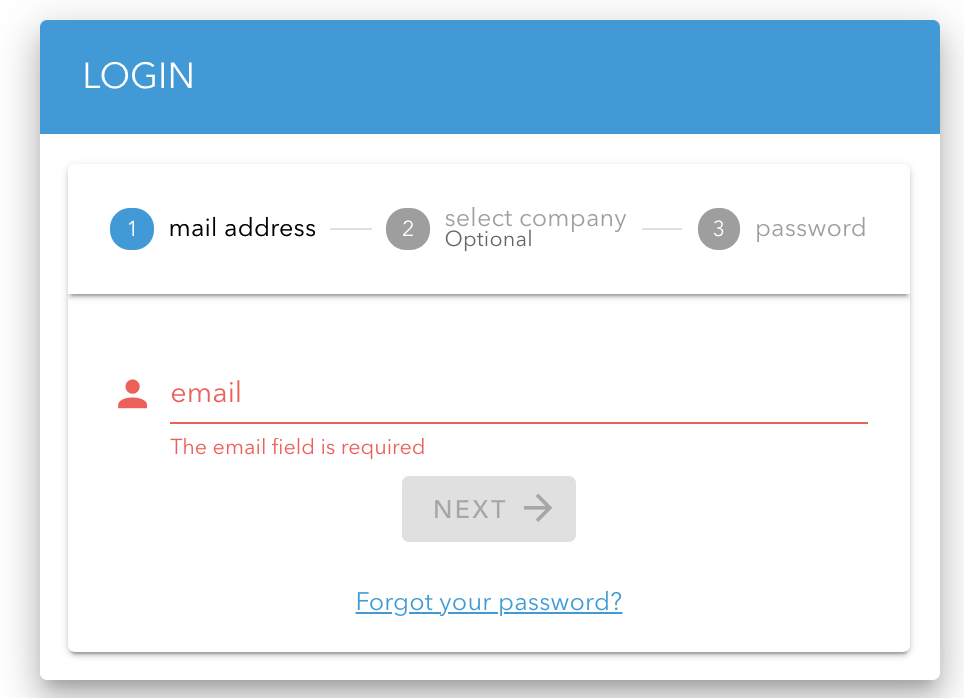 Checking the Pincode
After logging in the Portal, click [App settings] and [ACALL RECEPTION] on the side menu.
Find the generated code (6 digits) by clicking the [CREATE] button in the [Pincode] section of the device you want to generate a Pincode for.
ATTENTION
・If you are using the multitenant feature, the Pincode will be generated with the multitenant setting reception application.
This operation is available only to the tenant administrator.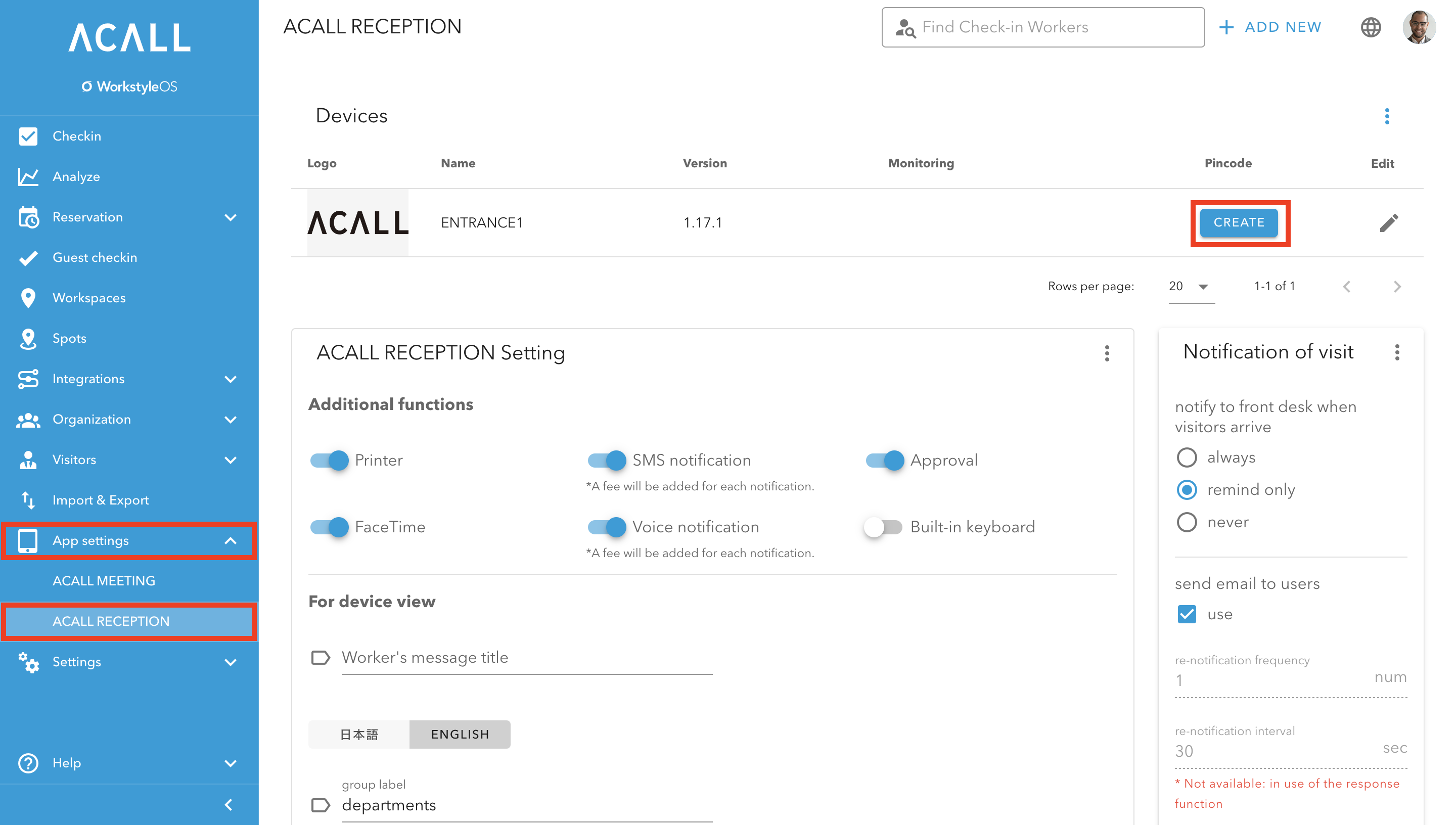 Starting the application and entering the Pincode
Launch the installed ACALL RECEPTION app.
Pop-up says, "ACALL RECEPTION Would Like to Send You Notifications" will be displayed, and tap [Allow].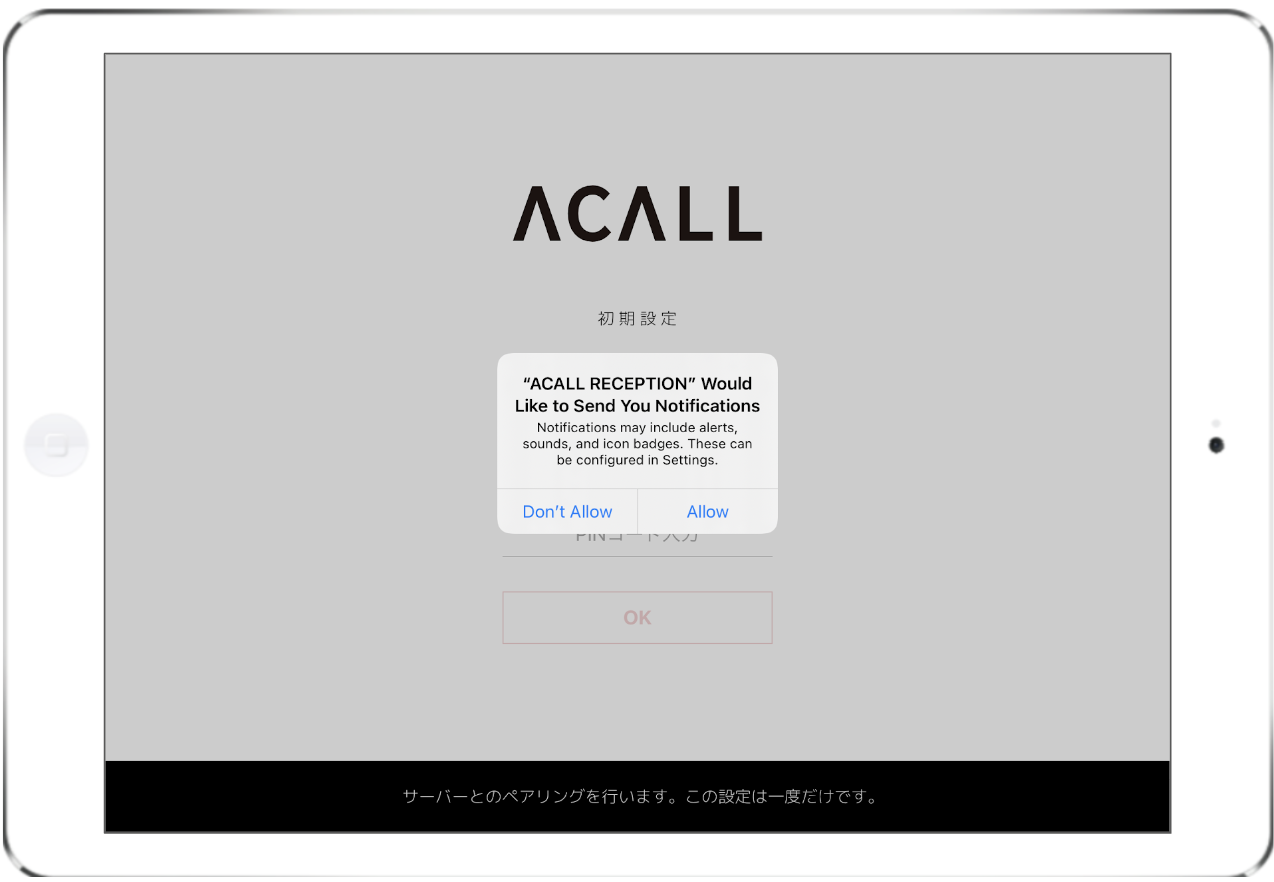 Enter the Pincode (6 digits) that you confirmed on the management screen, and then tap [OK] button.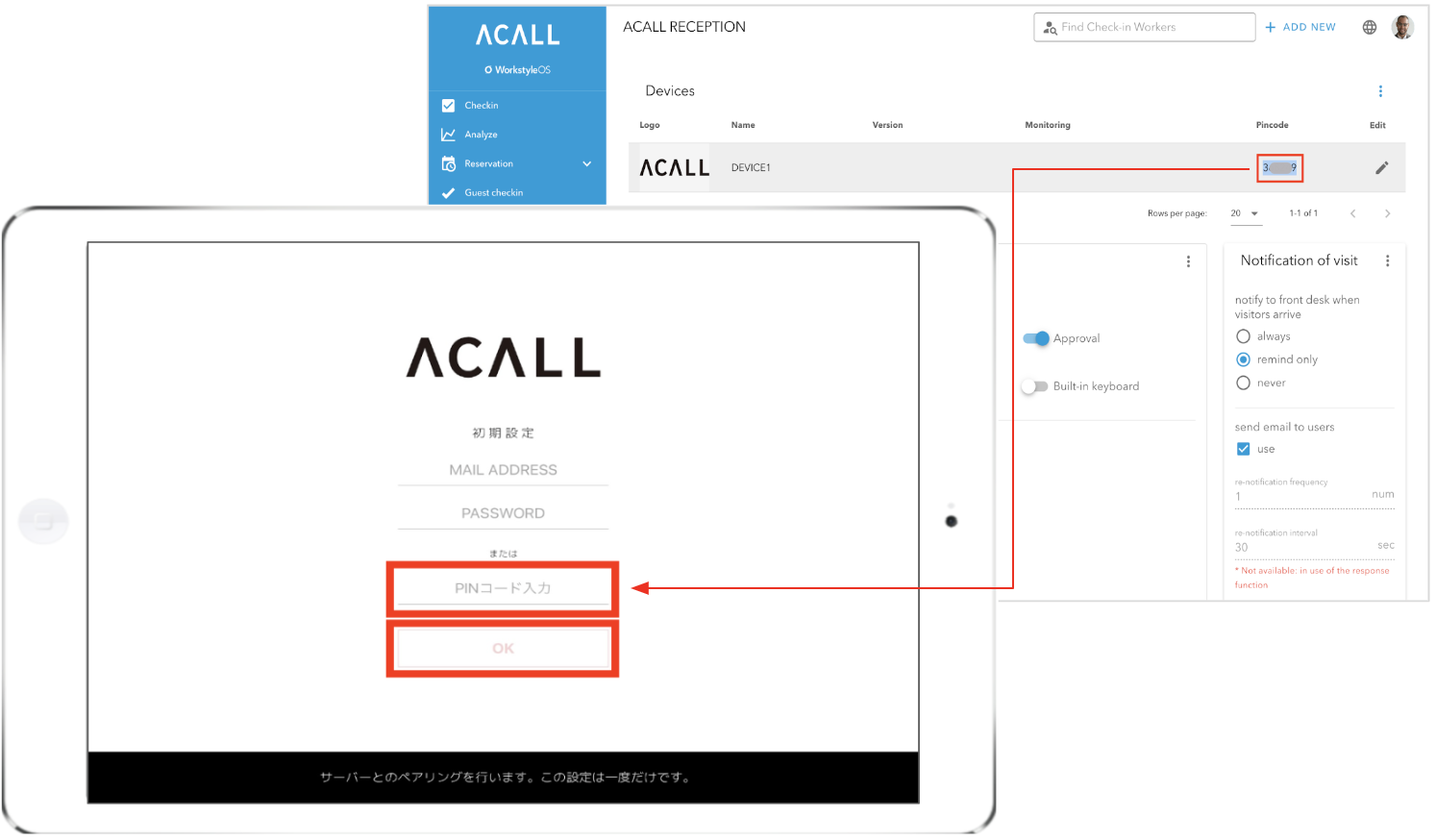 Confirming the completion of setup
If your login is successful, the ACALL RECEPTION reception screen will be displayed.
The name of the logging-in device will be displayed in the lower left corner of the screen, please make sure it is correct.