You can install the ACALL RECEPTION app on your iPad and use the receptionist function in conjunction with the chat tool. The following are the steps to install the app from the App Store and sync it with the management screen.


Actual usage scenario


Install the app
From the App Store on your iPad, enter "ACALL" in the search window and select [ACALL RECEPTION].
Tap [Get]. This completes the installation of the app.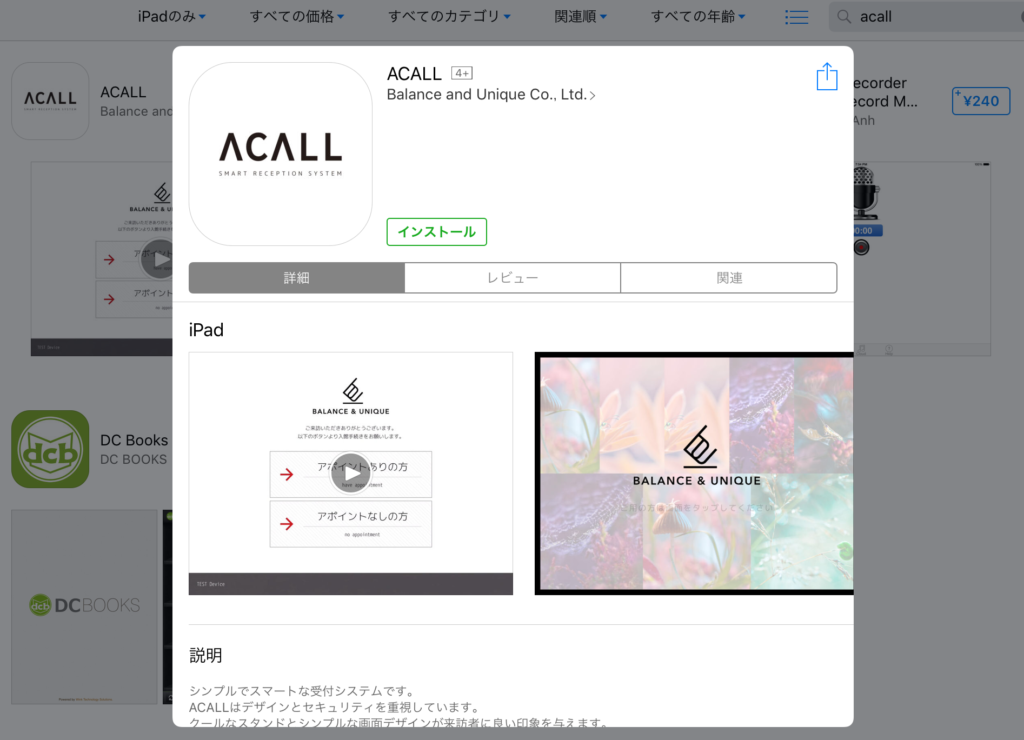 The image is from Japanese App Store.
Log in to Portal
Next, you need to synchronize ACALL RECEPTION installed on your iPad with the settings in Portal.
Please refer to this article for the login procedure.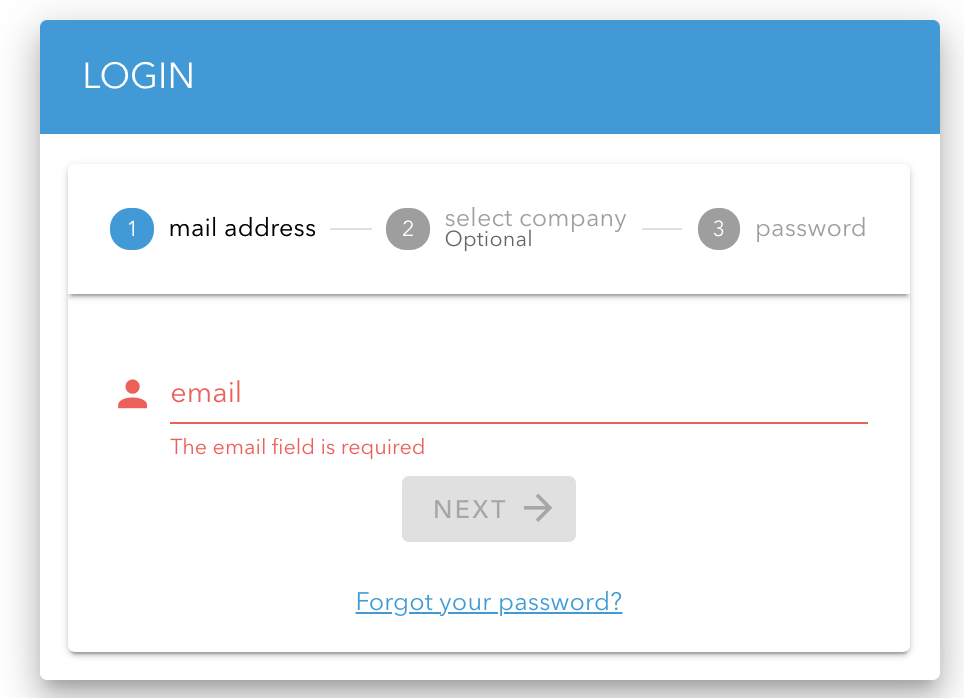 Check the PIN Code
After logging in to Portal, go to Apps > ACALL RECEPTION > and click the [Generate] button in the [PIN Code] field of the device you want to generate a PIN code for and confirm the generated code (6 digits).
NOTE
If you are using the multi-tenant function, 
the PIN code generation will be done in the reception application setting of the multi-tenant setting. 
This operation is available only to the tenant administrator.

Start the application and enter the PIN code
Launch the installed ACALL RECEPTION.
"Send Notification" pop-up will appear, and tap [Allow].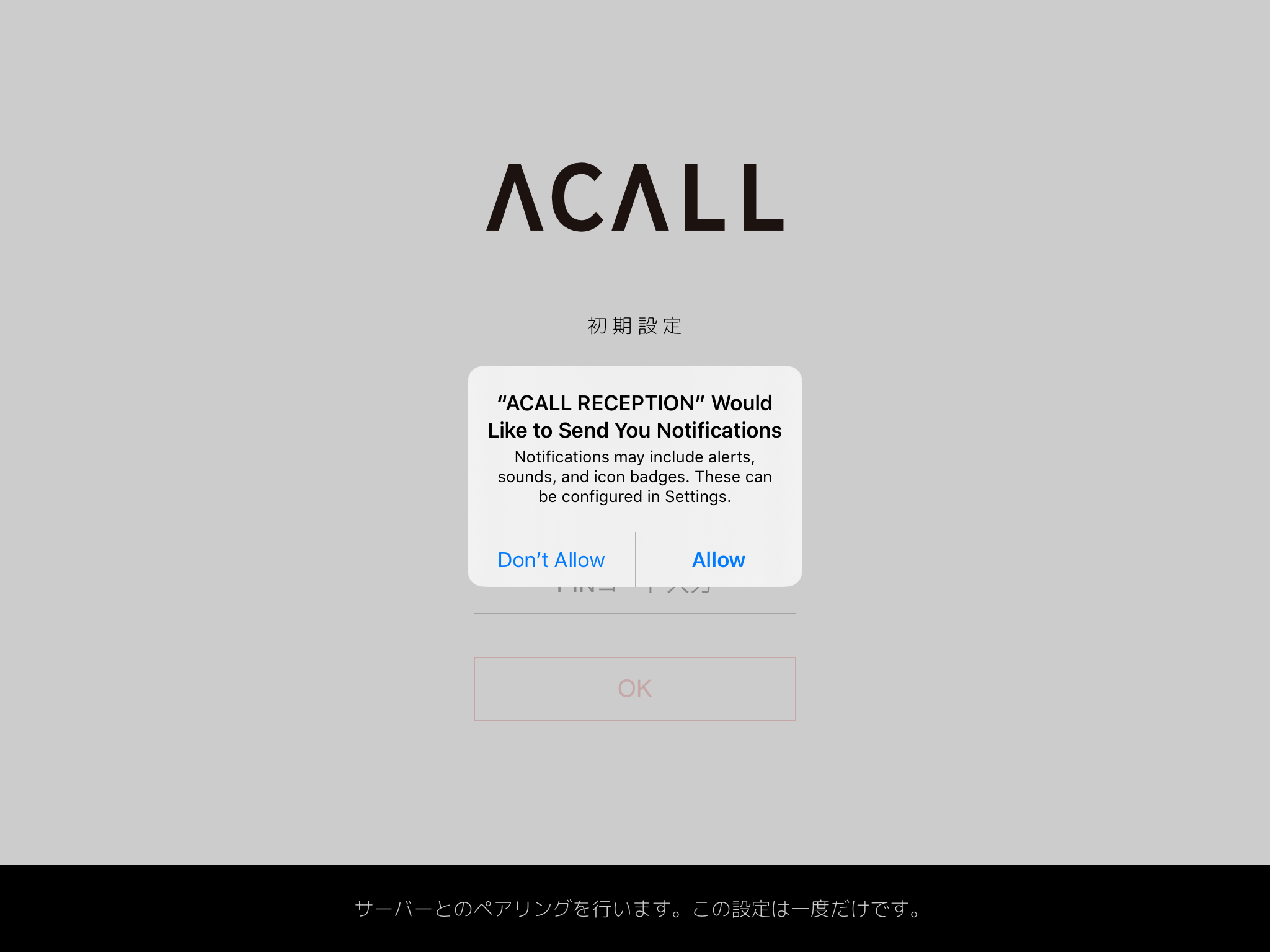 Enter the PIN code (6 digits) that you confirmed on the management screen, and then tap the [OK] button.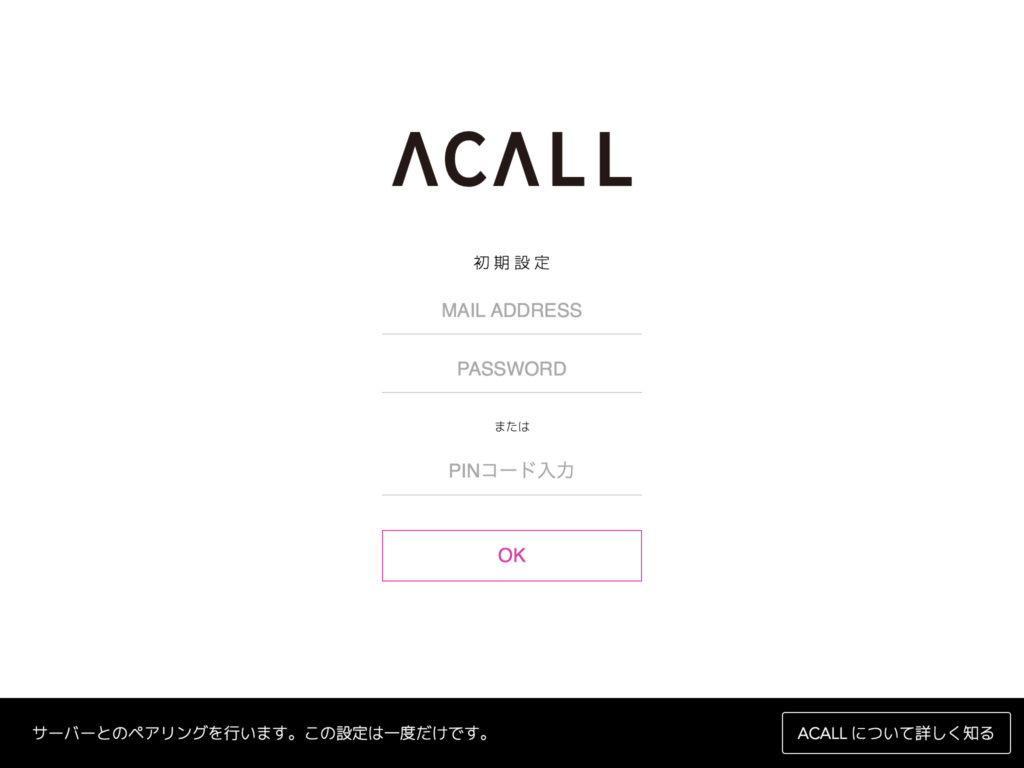 Confirm the completion of setup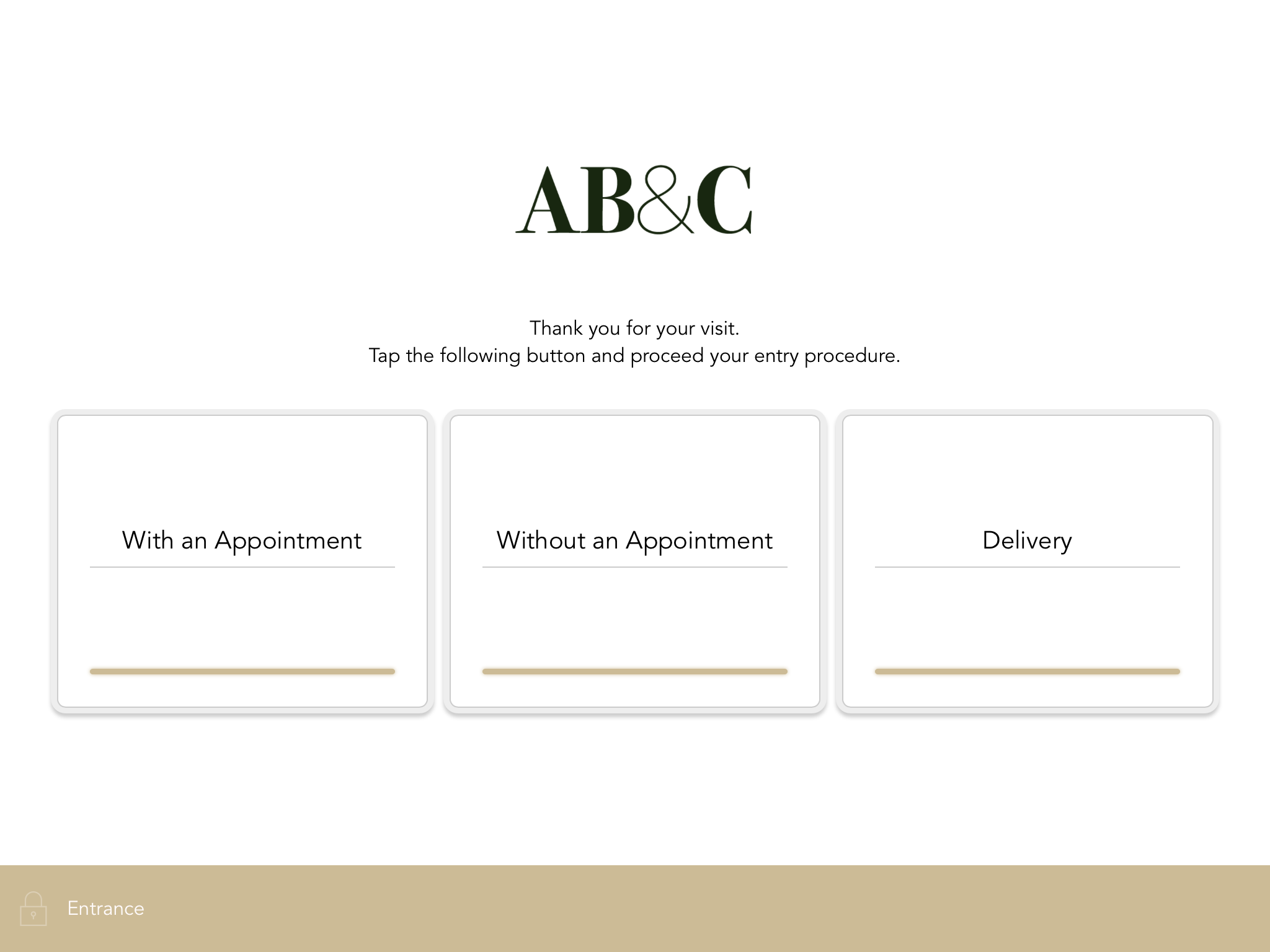 When you see the above screen, it means that the device has been recognized as a controllable device.
If you reload the management screen, the display on the right side of the device token will change to [OK].