ACALL RECEPTION provides a CC notification function that allows other workers to respond in your place in case the person in charge is unable to respond to a visitor.
NOTE


Although CC will be displayed in the text of the notification, the actual email will be sent as a TO.


Setting up workers to be notified by CC
After logging in to Portal, select [Organization] > [Workers] in the main title, and click the Edit (pencil mark) of the worker you want to edit to open the edit screen.

Search for the target worker in the Visit Notification CC field, and click the name of the person in charge (you can specify multiple workers).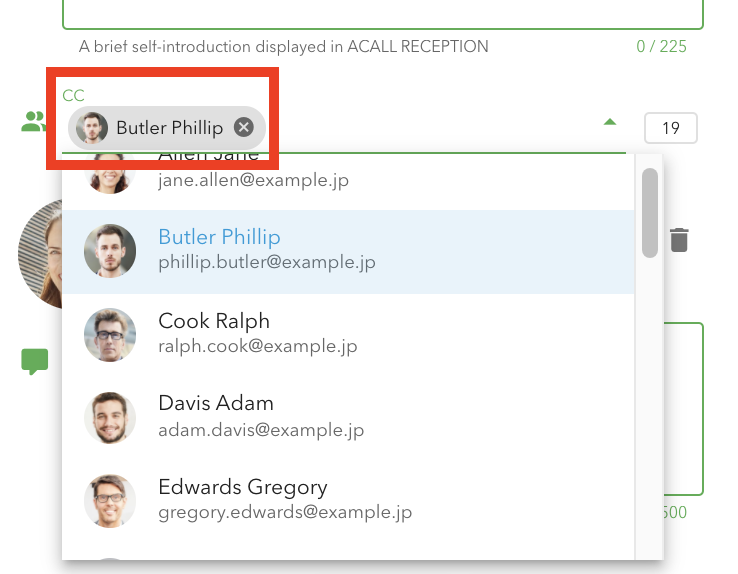 Click [UPDATE] to complete.