You can send notifications to Chatwork when your clients visit your office by integrating Acall with Chatwork. In order to integrate with Chatwork, there is some preparation work to be done in Chatwork. The following are the steps for Chatwork integration [preparation].
Create a Bot account in Chatwork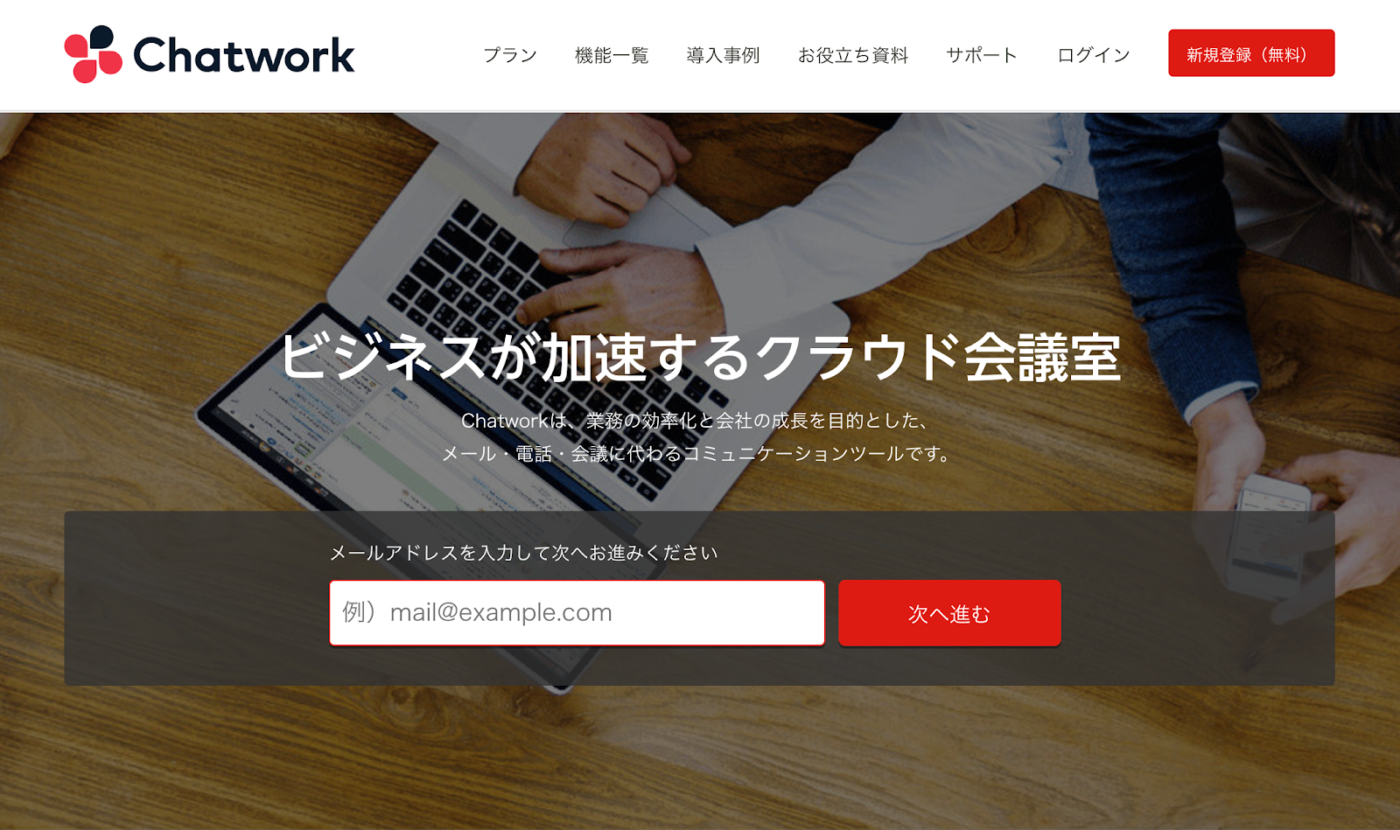 In order to send notifications to Chatwork, you need to create a new user account (hereinafter referred to as the "Bot") for notifications. Please access to home page of Chatwork, enter your email address, and click the [Get Started] button. Chatwork will automatically send an email to the address you entered.
ATTENTION


・If you do not receive any email, please check your spam folder.
Click [Get Started] link in the email and enter required information. Please enter "acall bot" in the required [Name (Registration Name)] field. Please read Terms of Use and Privacy Policy, then proceed to registration. If you confirmed that there is no problem with the information you have just entered, please click [Agree and start] to complete your registration.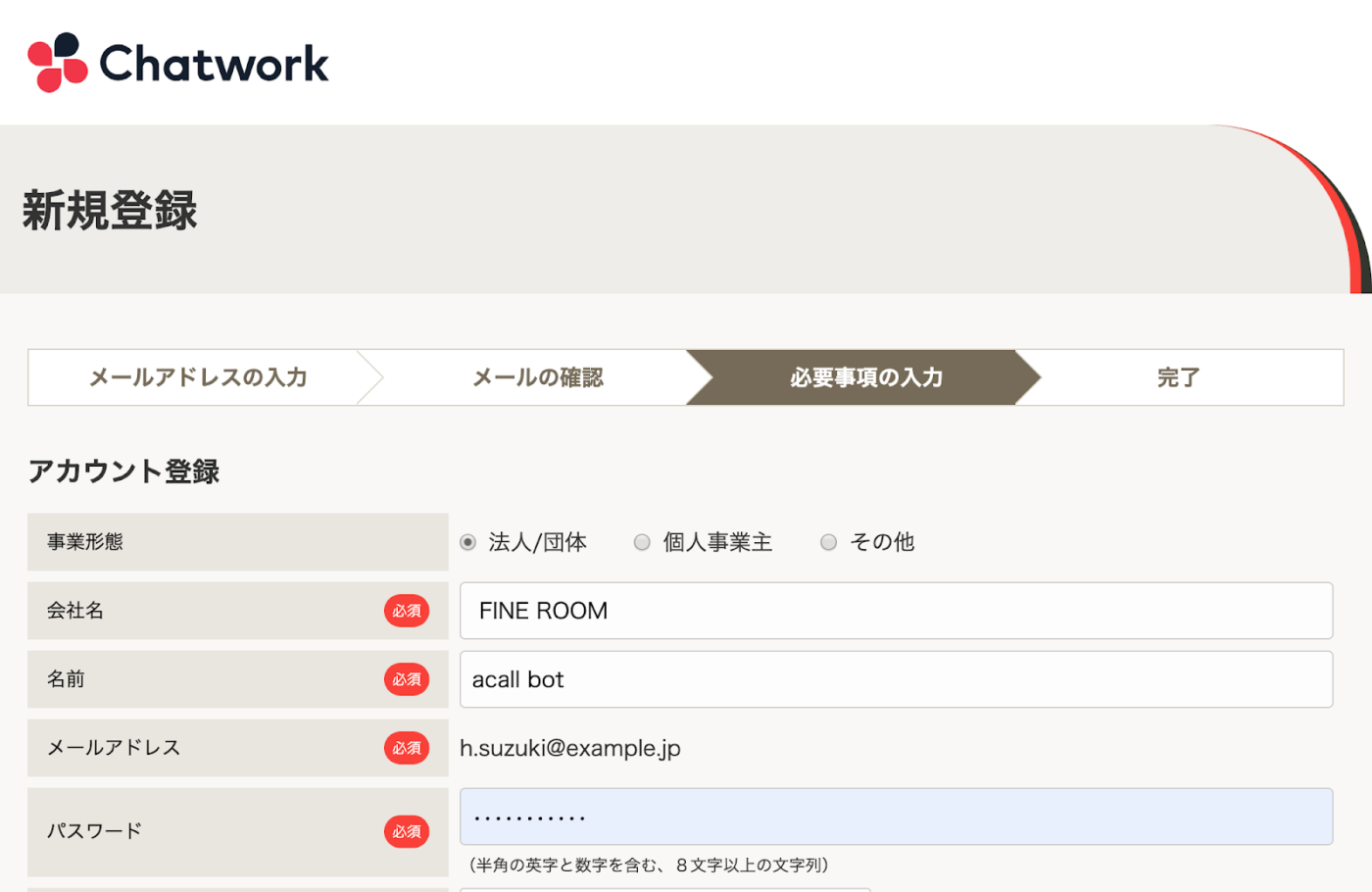 Reference
・Please refer to this URL for detailed information about new registration in Chatwork.
Add a Bot to a worker's Chatwork account contact list
Add worker accounts to the contact list of the Bot account "acall bot"
Add Chatwork accounts of all workers who want to receive visitor notifications from Acall Reception to the contact list in the Bot you created.
Click [Contacts] in the upper right corner of the screen and select [Invite by Email].
Enter the worker's email in the Email address field and click [Add Contacts] to request.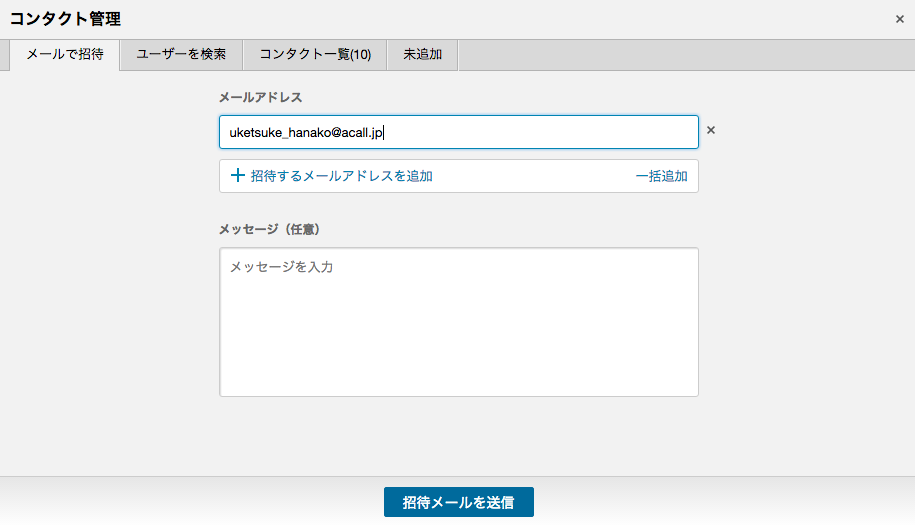 Invitation will be sent to workers who use Acall.
Accept a Bot "acall bot" with the accounts of workers who use
Acall
ATTENTION
Approvals must be done in each worker account. Please give your workers a walkthrough about an approval steps.
Workers who use Acall log in Chatwork and click [Contacts] in the upper right corner of the screen.
Click [Incoming Requests] tab in the [Contacts] section and you will see "acall bot" and click [Accept] button.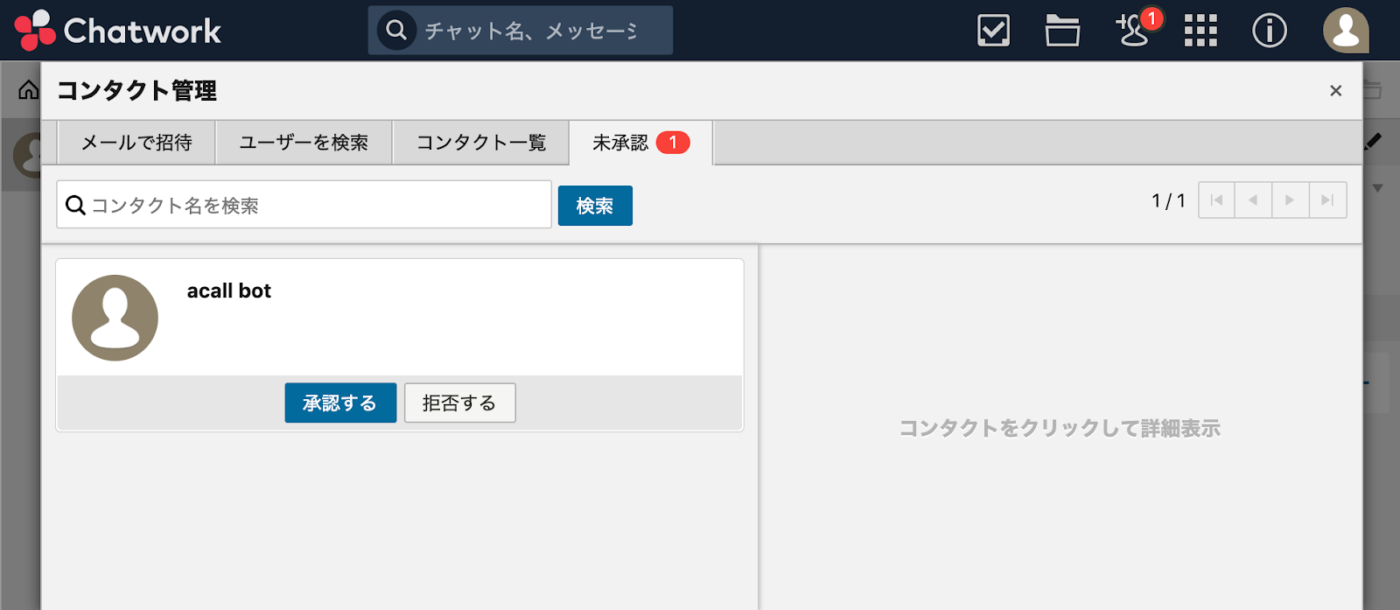 Issue an API token with the Bot account "acall bot"
Log in Chatwork with your Bot account.
Click the Bot account name in the upper right corner, and click [Integrations] in the menu.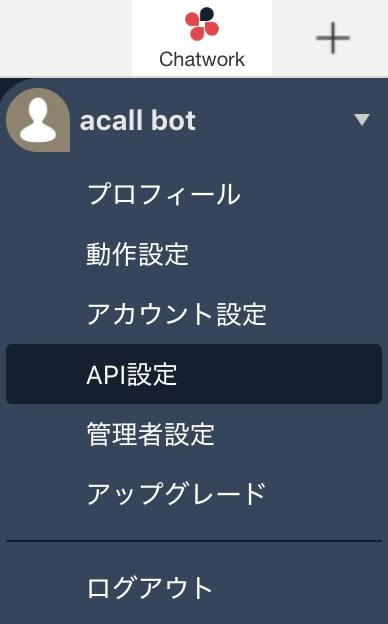 Select [API Token] in the side menu.
Enter Bot account password in the password text field and click [View].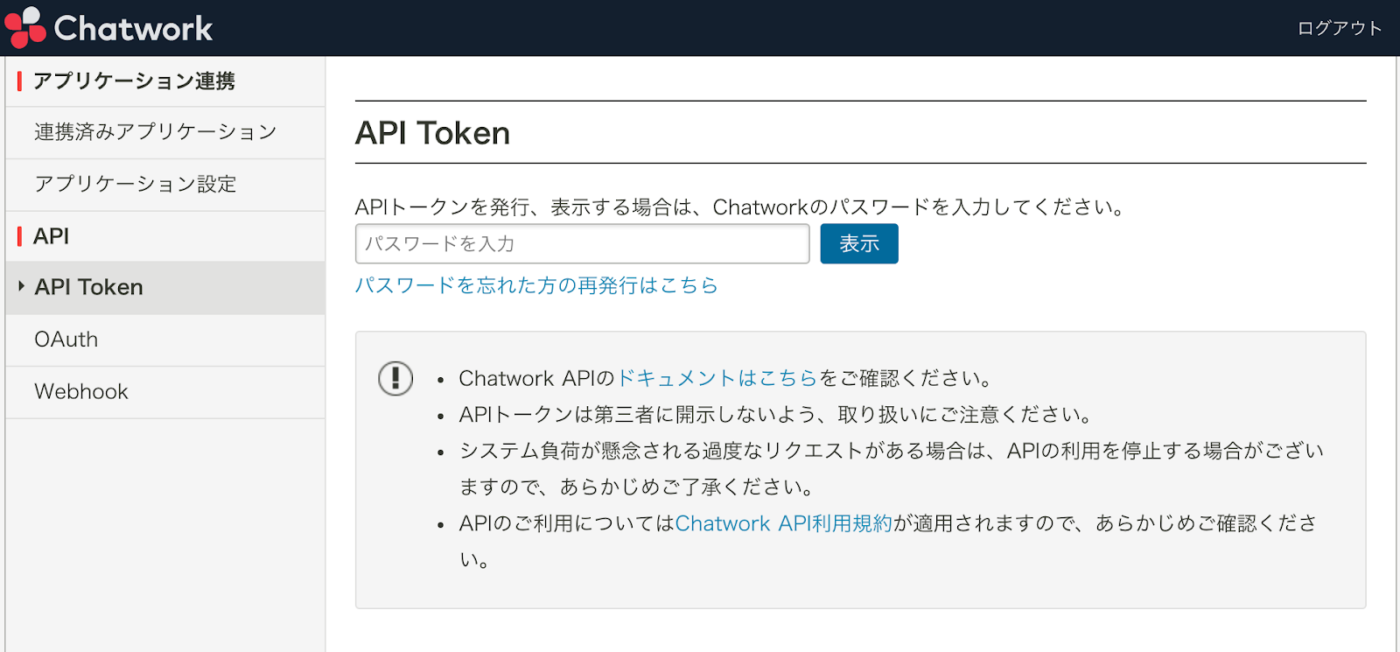 An API token will be displayed in the text field and copy it.
The next step is how to set up Chatwork integration on the Acall Portal.
Please refer to [Receiving Visit Notifications in Chatwork [Settings]].