If you have not reserved a seat in advance, you can start using immediately (instant setting) on Acall Mobile.
Open the [Check-in] screen on the menu at the bottom of the screen, and tap the camera icon in the center.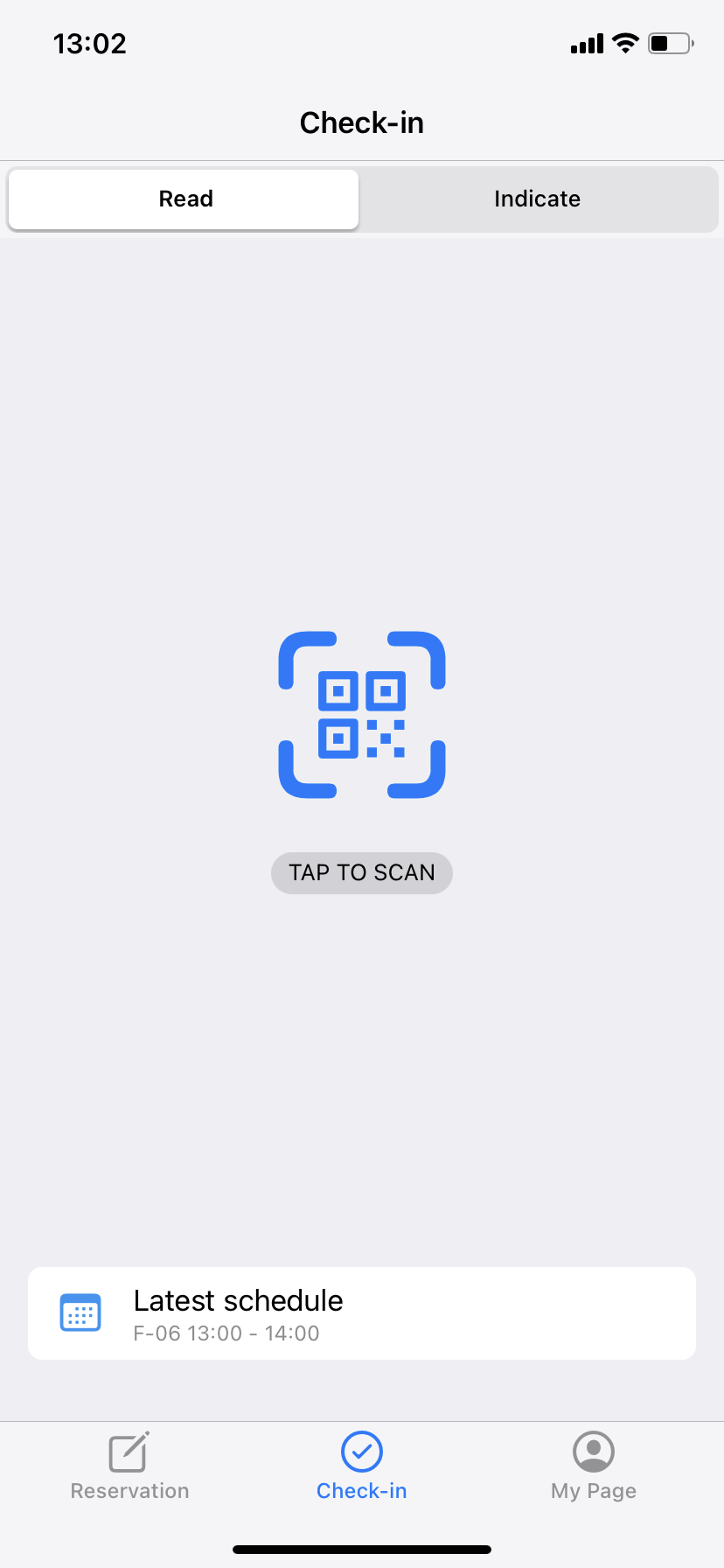 When your screen switches to the camera, scan the QR code placed on the seat within the green frame.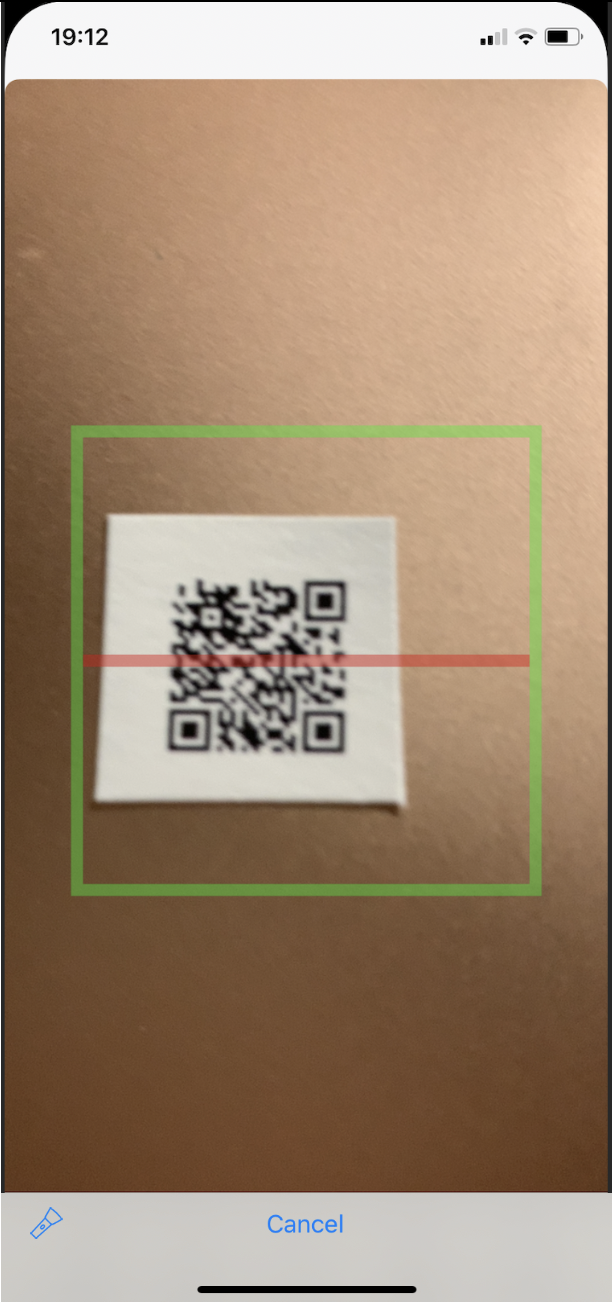 Select the end time.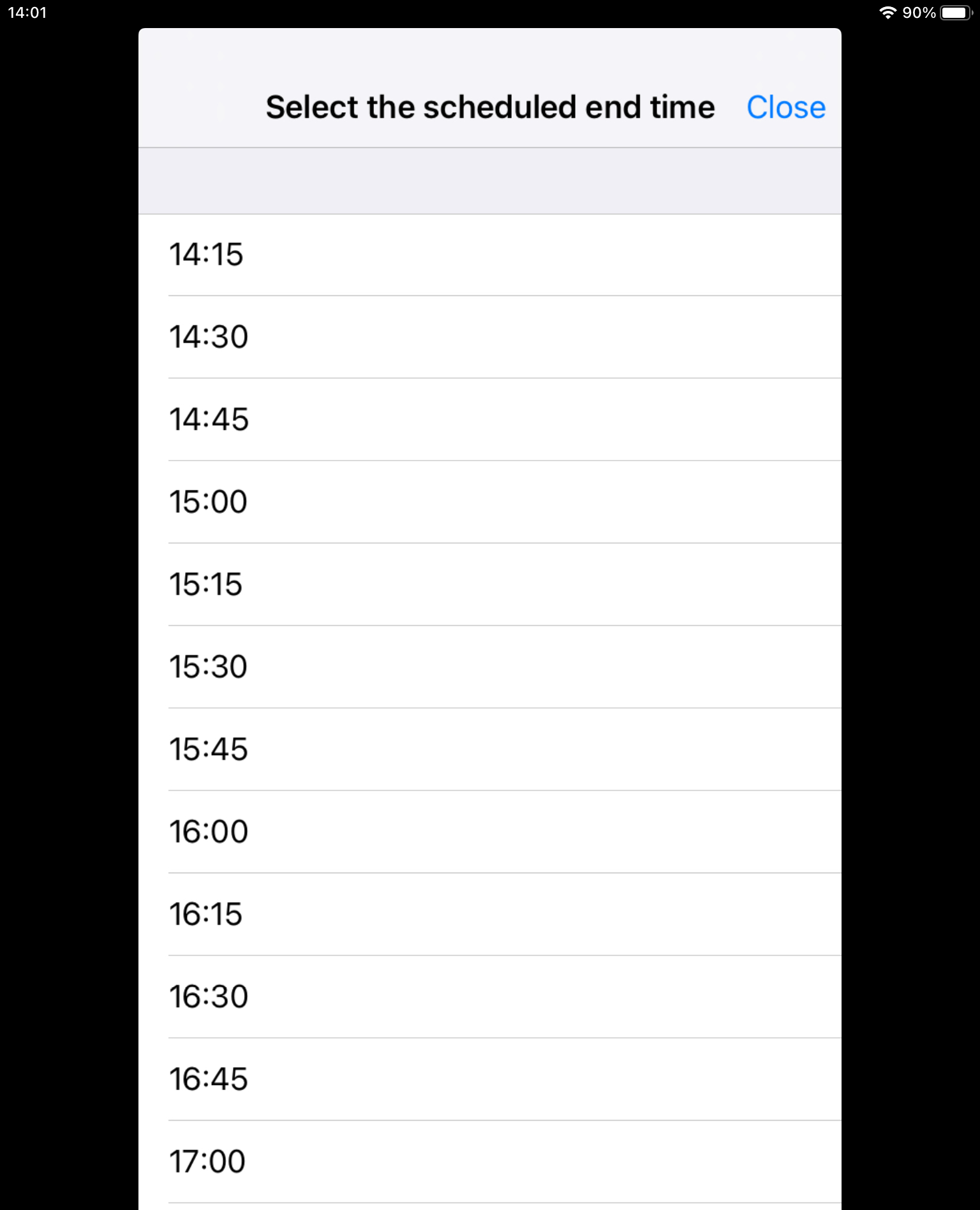 Check-in is complete.
Tap the [OK] button.